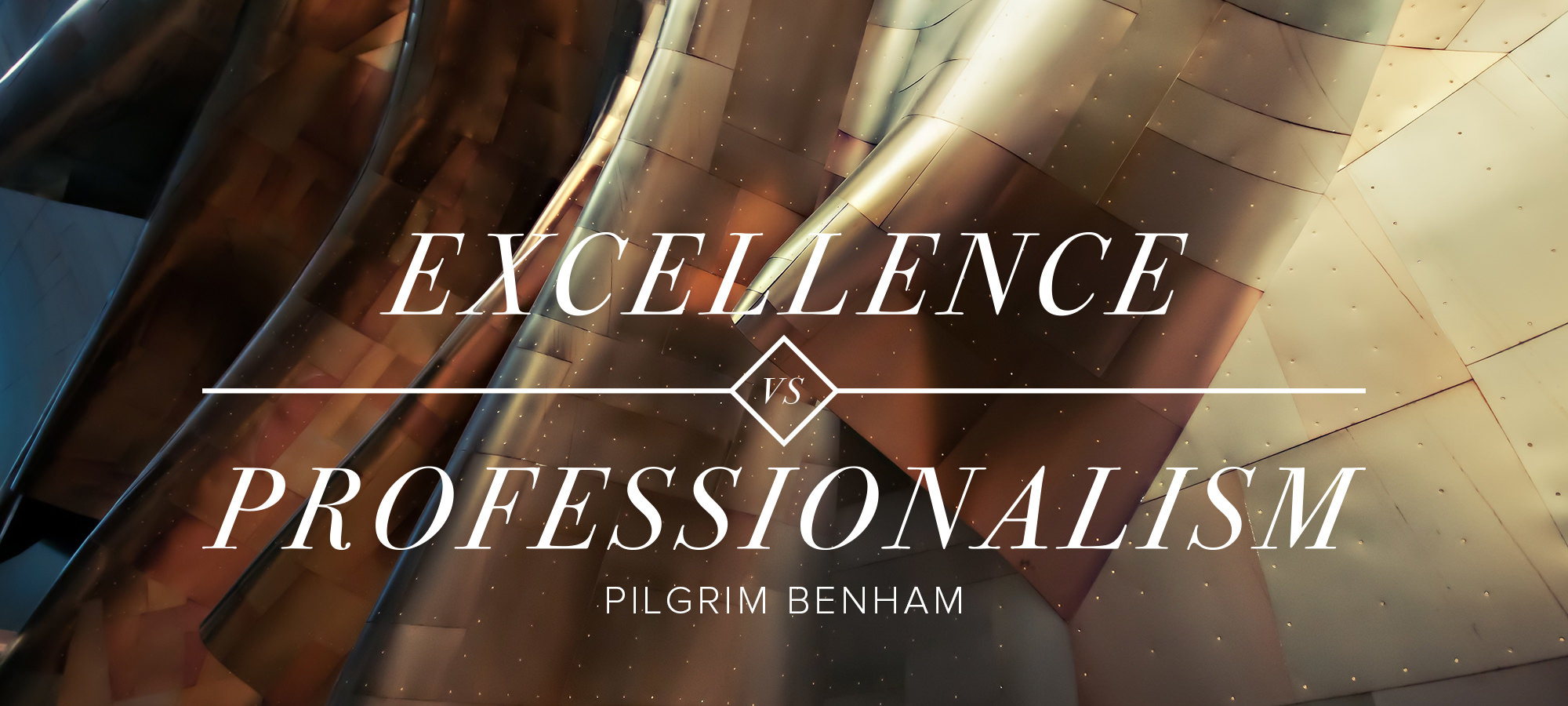 I appreciate excellence. I remember the first time I listened to an orchestra playing a piece from Mozart; even at a young age, I had such gratitude for all the nuances and notes that were brought together in perfect unity. Then I heard our elementary school concert band playing Ode to Joy. I was left feeling less than joyful.
There seems to be a spirit of excellence that is lacking from many churches today, cloaked in the guise of spirituality.
You'll likely hear a plea of "that's the flesh" or "we just teach the Bible," but the verdict is actually laziness or poor organization. We should strive to do our best for God's glory (Col 3:23) and that means paying attention to our volunteers, to our service planning, to having clean facilities and systems that are well organized and add structure to our community. When churches are lacking excellence, it is as obvious as a 5th grade orchestra attempting a concerto.
What about taking excellence too far? What happens when we critique our weekend service to the point of analyzing minutia? What happens when the pastorate becomes a business model and we take our cues from the leadership bestseller list on Amazon as more authoritative than the Scriptures? This is a subtle digression towards professionalism.
John Piper says: "Professionalism has nothing to do with the essence and heart of the Christian ministry. The more professional
 we long to be, the more spiritual death we will leave in our wake. For there is no professional childlikeness (Matt. 18:3); there is no professional tenderheartedness (Eph. 4:32); there is no professional panting after God" (Ps. 42:1).
¹
We have a real danger in the church today of following the world's models and developing a well-oiled professional business with customers, a slick product, and a board with a CEO handling profits. But that is a far cry from what Jesus had in mind for His church! We are called to be well organized, but we should look more like an organism than an organization.
How do we achieve this? By maintaining both a reliance on the Word of God along with a desire to please Him by doing our best. By seeking feedback from others while staying relaxed in our calling and purpose. By being proactive and hard working while waiting on the Spirit in prayer and for direction (Eccl 9:10, Zec 4:6). By striving with all our might, yet in reality as well, with His power that works mightily within us (Col 1:29). Your church/ministry may not be a slick performance each week, but that's probably a good thing.
The beauty of a broken people is demonstrated in the nuances of imperfection…
Including services where words are not on the screen in time, where pastors misspeak, where microphones feed back, and where people drop the ball. We can seek to do our best for His glory, but we can't expect a flawless church. Only God is perfect, and though our Ode to Joy may sound awful, at least it will be joyful.
"Banish professionalism from our midst, Oh God, and in its place put passionate prayer, poverty of spirit, hunger for God, rigorous study of holy things, white-hot devotion to Jesus Christ, utter indifference to all material gain, and unremitting labor to rescue the perishing, perfect the saints, and glorify our sovereign Lord."²
¹Brothers, We are not Professionals– John Piper
²Ibid