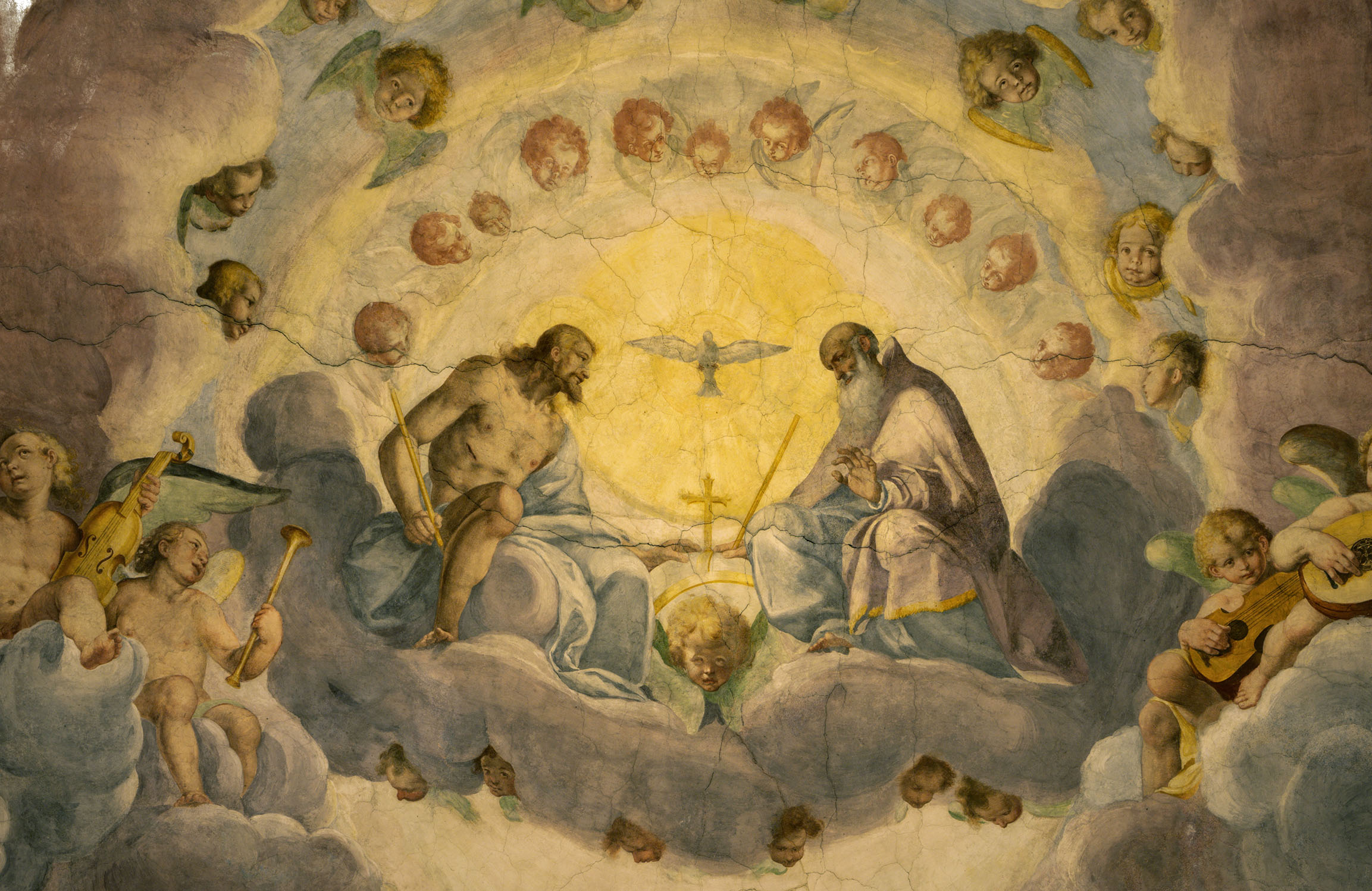 There is much debate about who Jesus is. Some believe he was a good man or a great prophet. Others claim he was an angel or a god among other created gods. Still others say he was a legend, liar, or lunatic. The Bible, however, tells us that He is God. This means He is the second Person of the one, triune God; eternal and uncreated; holy, sovereign, and supreme; all-powerful, all knowing, and everywhere present at the same time; the maker and sustainer of all created things; worthy of all worship, devotion, and obedience. With this said, here are 6 reasons from the Bible why I believe Jesus is God:
1. THE BIBLE CALLS JESUS "GOD"
Isaiah 9:6, "For a child is born to us, a son is given to us. The government will rest on his shoulders. And he will be called: Wonderful Counselor, MIGHTY GOD, Everlasting Father, Prince of Peace."
John 1:1, 1:14, "In the beginning the Word (Jesus) already existed. The Word was with God, and the Word was GOD … the Word became human and made his home among us."
Colossians 1:15, "Christ (Jesus) is THE VISIBLE IMAGE OF THE INVISIBLE GOD. He existed before anything was created and is supreme over all creation." 1 John 5:20, "And we know that the Son of God has come, and he has given us understanding so that we can know the true God. And now we live in fellowship with the true God because we live in fellowship with his Son, Jesus Christ. He is the ONLY TRUE GOD, and he is eternal life."
2. JESUS CLAIMED TO BE GOD
John 5:16-18, "So the Jewish leaders began harassing Jesus for breaking the Sabbath rules. But Jesus replied, 'My Father is always working, and so am I.' So the Jewish leaders tried all the harder to find a way to kill him. For he not only broke the Sabbath, he called God his Father, thereby MAKING HIMSELF EQUAL WITH GOD."
John 10:30-33, [Jesus replied] "The Father and I are one." Once again the people picked up stones to kill him. Jesus said, "At my Father's direction I have done many good works. For which one are you going to stone me?" They replied, "We're stoning you not for any good work, but for blasphemy! You, a mere man, CLAIM TO BE GOD."
3. JESUS' RESURRECTION FROM THE DEAD AFFIRMS THAT HE IS GOD
Romans 1:3-4, "The Good News is about his Son. In his earthly life he was born into King David's family line, and he was shown to be THE SON OF GOD when he was raised from the dead by the power of the Holy Spirit. He is Jesus Christ our Lord."
4. JESUS POSSESSES THE UNIQUE TITLES OF GOD
In the Old Testament, God claims to be the only Savior who saves sinners from sin (Isaiah 43:11), and He alone is worthy to be called "the first and the last" (Isaiah 41:4, 44:6, 48:12). In the New Testament, Jesus possesses both titles. In John 4:42, He is called "the SAVIOR of the world", and in Matthew 1:21, He is announced as the one who will save His people from their sins.
Jesus claims to be "the First and the Last": "Look, I am coming soon, bringing my reward with me to repay all people according to their deeds. I am the Alpha and the Omega, THE FIRST AND THE LAST, the Beginning and the End." (Revelation 22:12-13)
5. JESUS POSSESSES THE UNIQUE ATTRIBUTES OF GOD
These attributes belong to God, and Jesus possesses them all.
• Jesus is eternal: Colossians 1:17, "He existed before anything else,
• and he holds all creation together."
• Jesus is unchanging: Hebrews 13:8, "Jesus Christ is the same yesterday, today, and forever."
• Jesus is everywhere present: Matthew 28:20, "I am with you always, even to the end of the age."
• Jesus is all knowing: Colossians 2:3, "All the treasures of wisdom and knowledge are hidden in Him."
• Jesus is all-powerful: Matthew 28:18, "I have been given all authority in heaven and on earth."
Also, Colossians 1:16, "Everything was created through him and for him."
6. JESUS PERFORMS THE UNIQUE WORKS OF GOD
He created all things: John 1:3, "All things were created through Him, and apart from Him not one thing was created that has been created." He sustains all things: Hebrews 1:3, "The Son radiates God's own glory and expresses the very character of God, and he sustains everything by the mighty power of his command." He forgives sin: Mark 2:7, "Only God can forgive sins", and Colossians 3:13, "even as Christ forgave you, so you also must do."
He will judge the people of the world: Romans 14:10-12, "We will all stand before the judgment seat of God. For the Scriptures say, "'As surely as I live,' says the LORD, 'every knee will bend to me, and every tongue will declare allegiance praise to God.'" Yes, each of us will give a personal account to God."
Compare this with Philippians 2:9-11: "God elevated him to the place of highest honor and gave him the name above all other names, that at the name of Jesus every knee should bow, in heaven and on earth and under the earth, and every tongue declare that Jesus Christ is Lord, to the glory of God the Father."