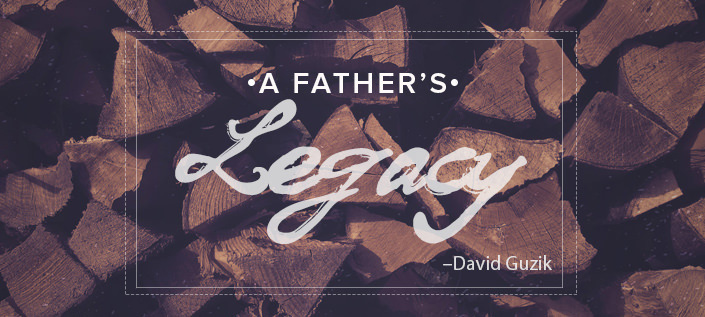 Sometimes parenting feels like the most wonderful duty in the world, sometimes it feels like the worst. The Bible is filled with stories of success and failure in parenting and gives us both promises and principles along the way for our work in raising and loving our children.
One of the greatest men of the Bible was David, the son of Jesse – the great king and the sweet psalmist of Israel. Nevertheless, David wasn't an especially good father. He knew the pain of seeing some of his own weaknesses passed on to and amplified in the lives of his sons. David tended to indulge his children and not punish them when appropriate. All in all, King David experienced some of the worst trials of his life through his children.
Despite those failings as a father, we shouldn't say that David was a terrible father or that he did nothing good for his children. King David is an example of how complicated godly parenting can be; there were some things he did that were quite bad for his children, and other things he did that were good.
One of the good things David did for his son Solomon is found in 1 Kings 2:1-4, where at the end of his life, David gave excellent advice and guidance to Solomon. To state it briefly, David taught Solomon at least four things that are important for parents (especially fathers) to pass on to their children.
David taught Solomon the truth about life. 1 Kings 2:2 says that David said to Solomon, I go the way of all the earth; be strong, therefore, and prove yourself a man. At a certain age, children must be taught the truth about life, death, and eternity. Children probably won't hear this important message from their peers or their culture; they need to hear it from their father.
David encouraged Solomon to be the strong man God wanted him to be. Look at the second half of David's challenge to Solomon: I go the way of all the earth; be strong, therefore, and prove yourself a man. David seemed to know the character of Solomon, and that he especially needed strength. Children – especially sons – need the challenge, support, and encouragement to fulfill their role as true adults in this world and God's calling for their life.
David told Solomon to honor and obey God. He told Solomon in 1 Kings 2:3: Keep the charge of the Lord your God: to walk in His ways, to keep His statutes, His commandments, His judgments, and His testimonies, as it is written in the Law of Moses, that you may prosper in all that you do and wherever you turn. David knew that Solomon could not be strong or courageous without obedient fellowship with God. Knowing his son Solomon, David warned him of the dangers of failing in a real relationship with God. Sadly, Solomon did not listen to this and he became one of the more tragic figures of the Old Testament.
David taught Solomon that he had a place in God's plan. He told Solomon in the following verse, 1 Kings 2:4: That the Lord may fulfill His word which He spoke concerning me. David reminded his son that God made promises to King David, and now in some sense those promises passed on to Solomon. A baton was passed in this great relay race, and now Solomon had to carry it forward. We don't have the same specific promise David had, but we have a spiritual legacy to pass on to our children. Our sons and daughters need to hear from us that God has a plan for their life and a calling to fulfill.
King David's own work of parenting was a mixed bag, but what he did for Solomon in 1 Kings 2 set the foundation for many years of a remarkably successful reign. Unfortunately, at the end of his life Solomon strayed from the Lord and from David's guidance in a significant way (1 Kings 11). Yet the good foundation set by his father indicated that this departure was truly Solomon's own failure, and not his father's. Much of the good of Solomon's life and reign connects to the principles his father gave to him in 1 Kings 2, and that's a legacy every father can be at peace with.