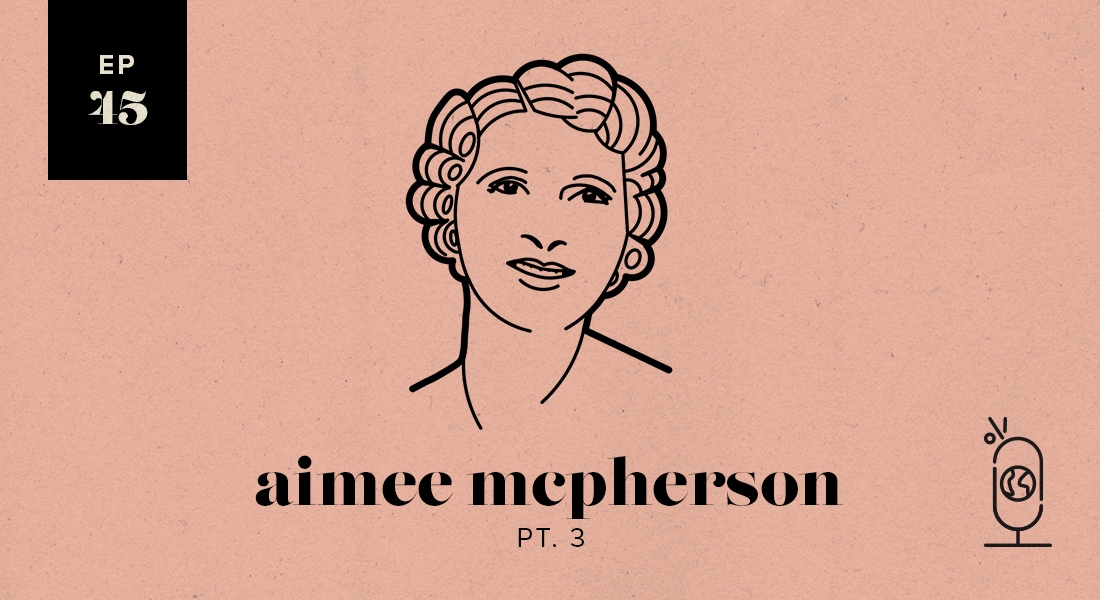 Aimee Semple McPherson (1890-1944): That's right, we are back for more from Aimee Semple McPherson! Yet in this episode, we aren't going to just continue talking about Aimee, but about the lives of others she influenced–especially a few folks who have been a big part of Cheryl's life! Trust us, you will be amazed at these testimonies from the fruit of Aimee's ministry!
Aimee: Life Story of Aimee Semple McPherson by Aimee Semple McPherson
Aimee Semple McPherson: Everybody's Sister by Edith L. Blumhofer
Sister Aimee: The Life of Aimee Semple McPherson by Daniel Mark Epstein
––––
Join us each week for a lively conversation between author Cheryl Brodersen and history teacher Jasmine Alnutt as they explore the lives of well-known—and not so well-known—Christian women in history. Trust us—these are definitely women worth knowing! Visit GraciousWords.com.