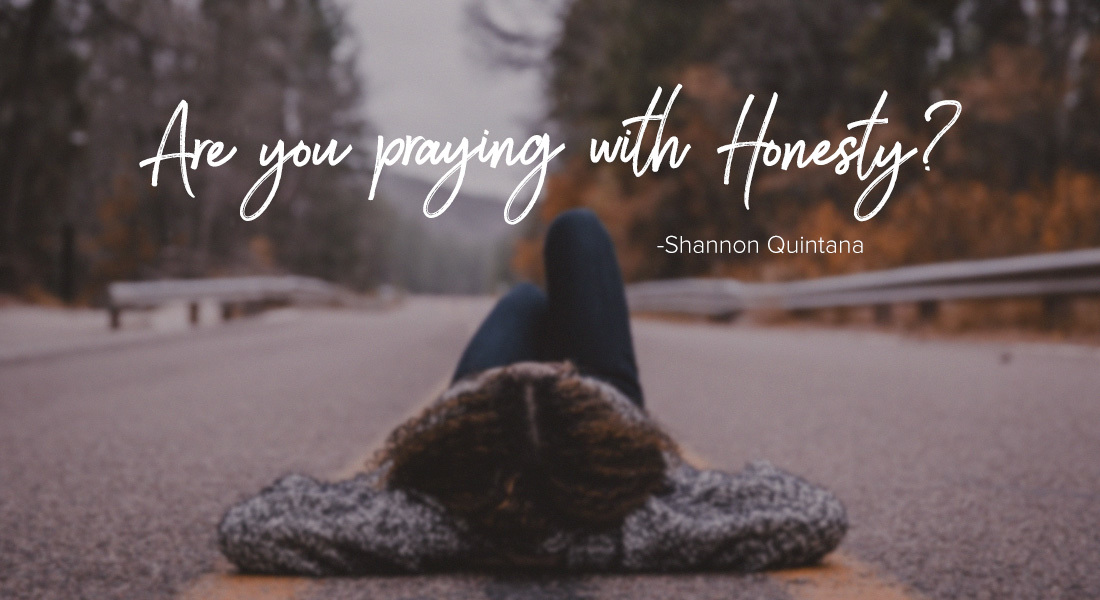 I was driving alone in the car, and I was thankful for the solitude. The silence was like an old friend I hadn't seen in a long time, and I yearned to just visit with for awhile. As I drove up Warner Boulevard, my head was spinning with the way things weren't working out, and my heart was broken that God hadn't seen fit to do things the way I wanted Him to. I stopped at a red light and just began speaking (a.k.a. praying) to my best friend, Jesus. "I am mad! I'm mad that you aren't doing things the way I thought you would. I'm angry that you aren't changing things and making everything OK and allowing this difficulty to continue! This isn't the way things are supposed to go!" I have to be honest and say that I didn't have a kind tone; I wasn't even really being reverent. I was just being honest.
I want to pause and ask you a question…having read my prayer above, did you say to yourself "Whoa Shannon! Looks like you forgot your place! I can't believe you would pray like that!" Now let me ask if you have ever felt those raw, honest, angry thoughts deep inside your heart? I know we all have, even King David himself did! In Psalm 22 we see David crying out, "God where on earth are you?! Why aren't you helping me?!" Of course, that's the Shannon version, he used an even more desperate term, forsaken, which means to abandon or desert. Did David really believe God had forgotten all about him, abandoned him even? I don't think he really BELIEVED he was forgotten, as much as he FELT forgotten, but only for a moment.
Have you been there?
The beautiful thing about coming to Jesus with our heavy hearts is the fact that He is eager to lift that burden and remove the blinders from our eyes to cause us to see! Before the anguished words from our lips reach His heart, He is already lavishing us with hope. You can see David's struggle throughout Psalm 22 to grab onto that hope with everything he has. He jumps back and forth between proclaiming God's holiness to detailing the ways people persecute him and how strapped of strength he is. Oh, how thankful I am to have the Bible that reminds us that the people who came before us were JUST like us! They wavered in their hope and needed restoration, and doggone it, they just needed to vent sometimes!
As I continued my drive up Warner, speaking honestly and openly, God's hope began to wash over me. I began to see that though His way may take longer in my eyes, the deep healing, depth of character and hope that is cultivated has no comparison. I am thankful for a God who allows us to come to Him in whatever state we may be in. He can see past our moodiness, through our irreverent tone, deep into the heart that is longing for a reminder that He sees us, understands us; and that His future plan for us, our families and even our teenage children is beautiful. Let me encourage you to go to Jesus honestly today, pour out your heart and wait for the softening that can only come from your loving, Heavenly Father.