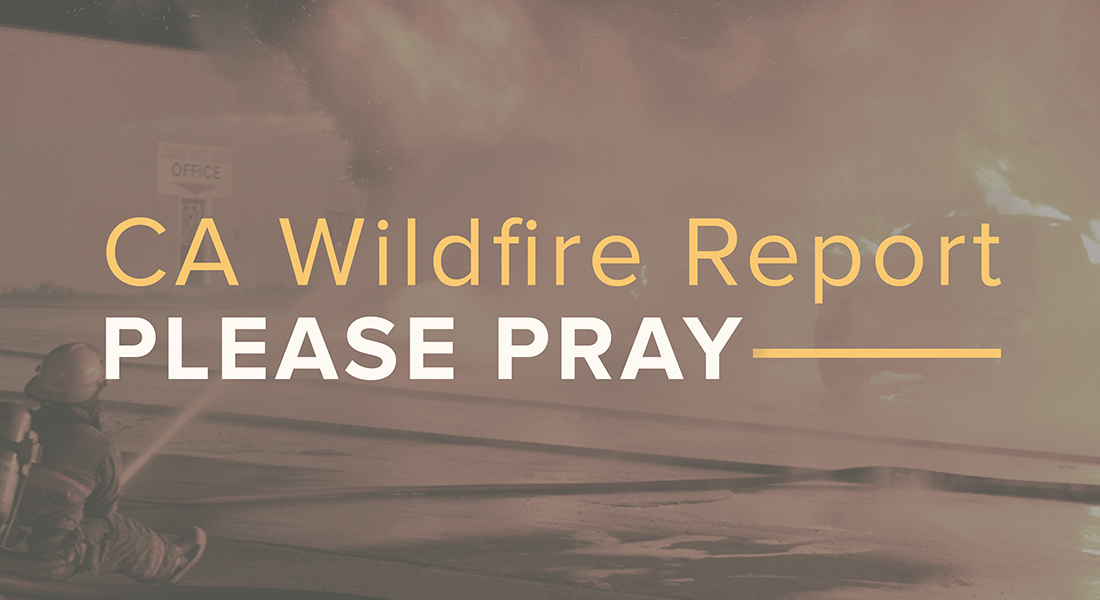 We are praying for those affected by the CA wildfires:
"CA Wildfires Map"– LA Times

"The most recent fire is the Bitter fire, which started today. It is 80% contained and has burned 30 acres so far. The largest active fire is the Taboose fire, which has burned 10,296 acres so far. It started on Sept. 6 and is 75% contained."

CalvaryChapel.com does not necessarily endorse or agree with every message or perspective in the diverse pieces posted on various news platforms. By providing this information, we hope to help you stay informed of important events and conversations taking place in the world that are relevant to the Christian faith.