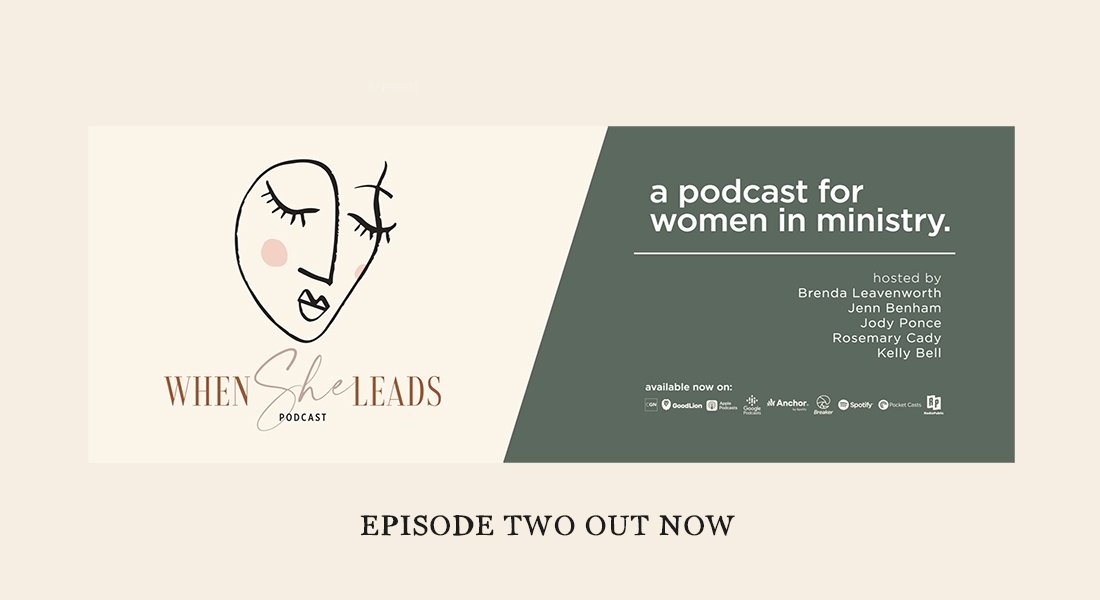 Enjoy episode 2 of the new When She Leads Podcast!
When She Leads is a podcast for women in ministry hosted by Brenda Leavenworth. With over 30 years of ministry experience and a degree in biblical studies, Brenda is uniquely qualified to train and guide the next generation of women leaders in the church. Co-hosts include Jenn Benham, Jody Ponce, Rosemary Cady, and Kelly Bell, each bringing their collective experiences, research, victories, and failures to consider and discuss a range of topics from a biblical and practical perspective.
Have a topic for the show? Share it with us at whensheleads@gmail.com!