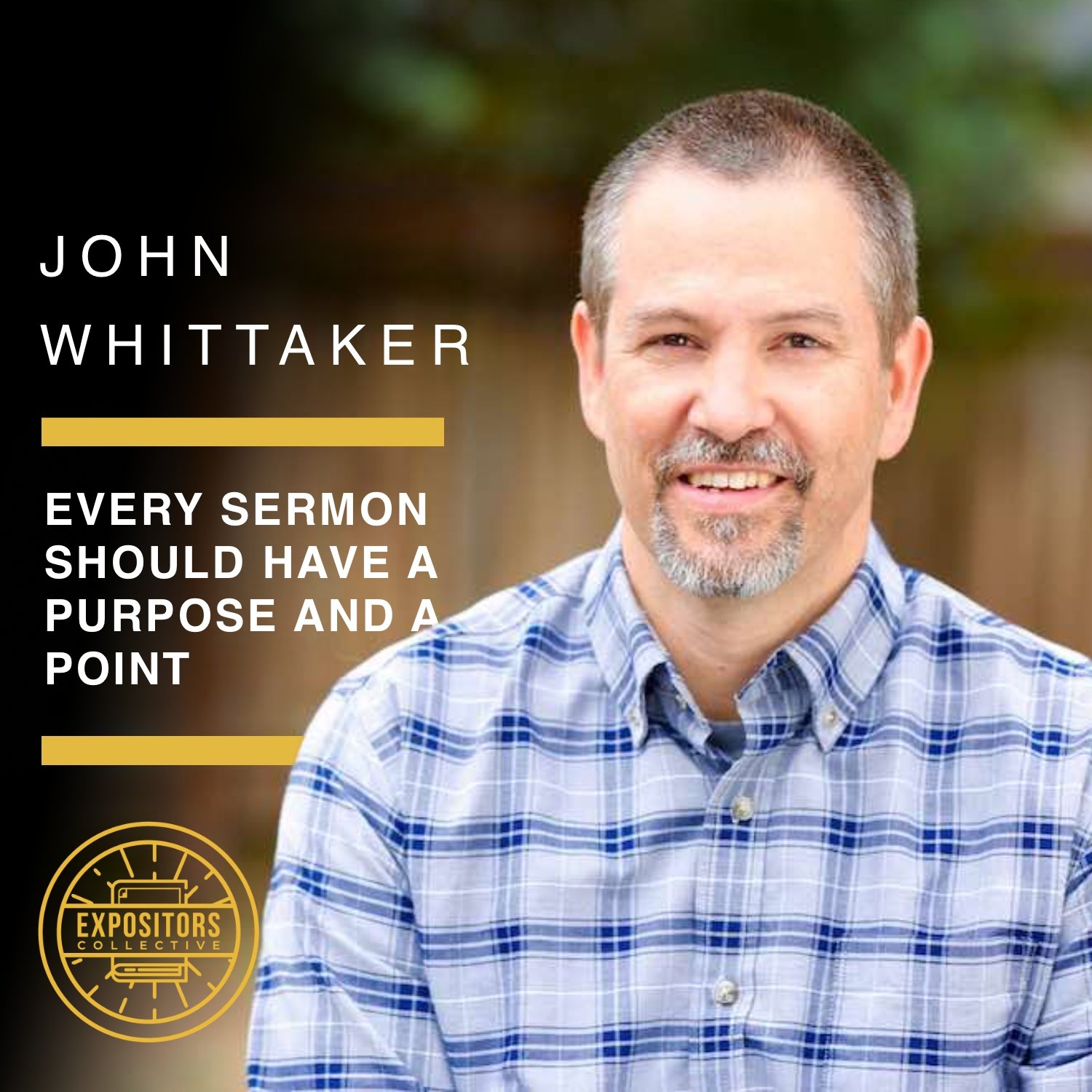 John Whitaker has been devoted to teaching and preaching the Bible for more than 3 decades, and in this candid conversation he speaks about his first awkward (and too short) sermon on an Easter Sunrise as a teenager and his growing skill and confidence over the years. He believes that the main problem with most preaching today is that sermons don't contain a purpose or a point. He gives practical advice on how to add pauses and how to draw illustrations from the teaching text itself.
Colossians 1:28 We proclaim Him, admonishing every person and teaching every person with all wisdom, so that we may present every person complete in Christ.
John is passionate about connecting people with the life-changing message of the Bible.
He lovesto bring theBible to life andconnect itto your life, so that ithelps you live the life God created you for.
John enjoys hislife too…
When he's not preaching or teaching, you might find him at a local coffee shop meeting with and encouraging other local ministers. Or you could find him hanging out at home with his wife and partner in ministry, Louise, his closest friend for 30 years. Or perhaps you'll find him throwing the ball for his dogs.
He loves Mexican food, a quiet day in the woods, his family,but most of allJohnloves to help people see how God's word speaks to their life and his greatest thrill in life is to see people come alive to the joy of walking with God honestly, humbly, and transformationally.
Want all the technical details about John?
John is a preacher, teacher and pastor. He holds theology and ministry degrees from Boise Bible College, Cincinnati Bible Seminary, and adoctorate in preaching fromGordon-Conwell Theological Seminary – the onlyreason forall of that is to help bring God's word into the lives of people more effectively. Johnhas been serving in ministry for 30 years. He has served as a Professor of Preaching and New Testament at Boise Bible College for 19 years. During that time, he also helped plant a church in Kuna, Idaho, where he led the adult education ministry and preached for 11 years. He has taught classes for Eternity Bible College and taught and preached in various places around the country and the world. Most recently, he served for nearly 4 years as one of the teaching and campus pastors at The Pursuit, in Boise.
Recommended Episodes:
How to Lead an Interactive Bible Study: https://www.expositorscollective.com/podcast/2019/3/12/episode-38-how-to-lead-an-interactive-bible-study
Learning from John the Baptist: https://www.expositorscollective.com/podcast/2021/2/16/learning-from-john-the-baptist-george-scanlan
The Power of Connection: https://www.expositorscollective.com/podcast/2020/9/1/the-power-of-connection-eric-cartier
Join our private Facebook group to continue the conversation: https://www.facebook.com/groups/ExpositorsCollective
The Expositors Collective podcast is part of the GoodLion podcast network, for more thought provoking Christian podcasts visit https://goodlion.io