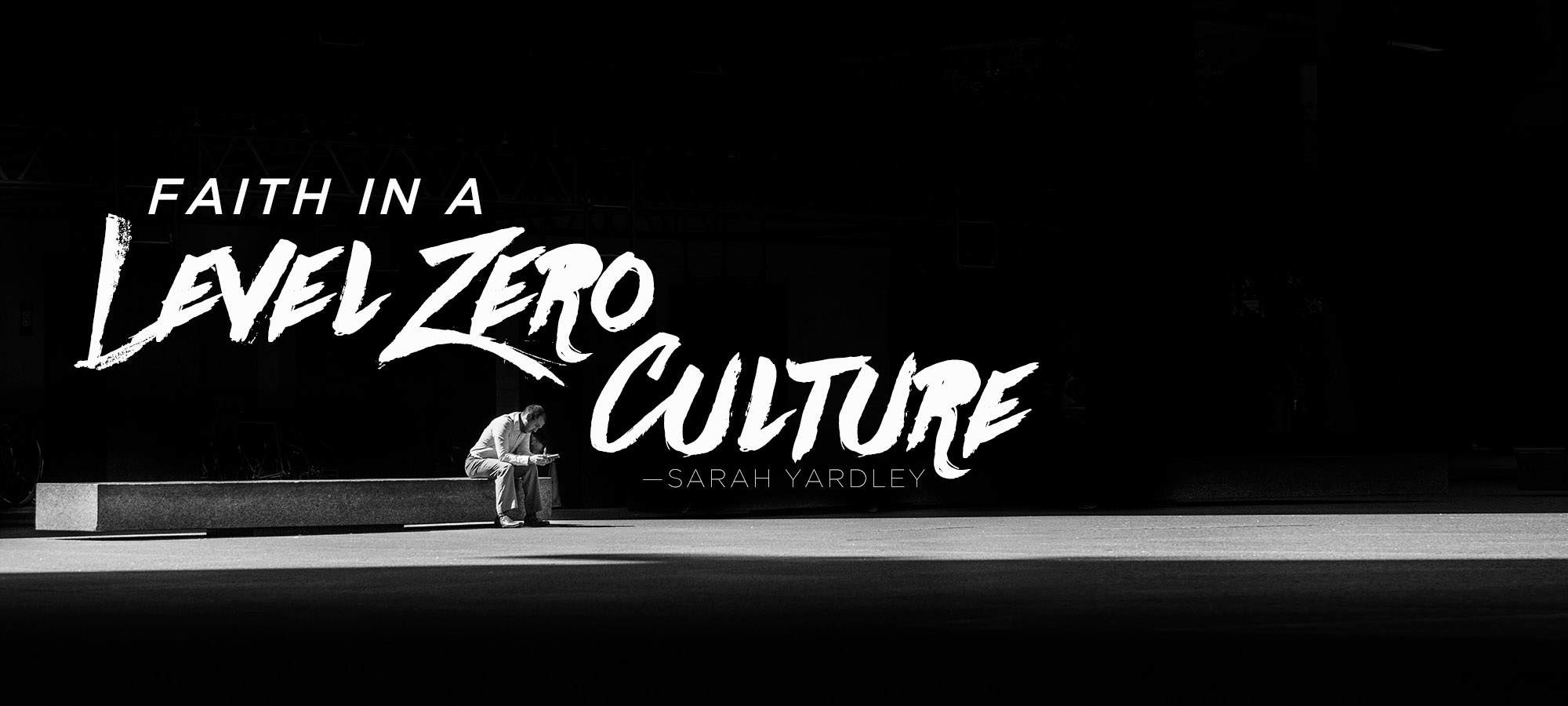 As soon as the average person in the United Kingdom finds out I am a Christian, I battle their instant suspicion. Eyes narrow, voices change pitch, occasionally silence ensues. I immediately identify myself as being on some sort of team, and not one they are very comfortable knowing. I've been asked all sorts of questions:
"What kind of Christian?"
"Do you really believe the Bible is true?"
"Are you going to tell me that I'm going to hell now?"
It makes me wonder where and how the people I meet have developed their perception of Christianity. I am sometimes bewildered at how we have become so suspicious.
I recently heard a Scottish preacher named David Robertson speaking in Glasgow. He explained that we still teach in our churches at a level three or four for spiritual knowledge, but the average Scot today is at a level zero. One of his many excellent points was the reminder: "This is a beautiful opportunity."
If you're reading this, you probably know Jesus. His words and work have changed your life. You know that there's nothing suspicious about the God who became man, spent 30 years in relative obscurity, lived three years of documented, holy love and stretched out His arms, giving His life to pay the price we could not pay.
We know Jesus. But by and large, our world doesn't.
In the increasingly post-Christian generation, which is fully realized in the U.K. and Europe and increasingly close in America, Christ is more often a swear word than a Savior.
We are faced with the opportunity and challenge of writing, painting, posting, explaining and living in light of a Gospel that is foreign to our world. Every day I am reminded how foreign the love of God is to our natural state of being.
Most of the missionaries of previous decades had to translate the Word of God into Quechua and Mandarin, Arabic and Farsi. I recently read a novel where a modern space missionary translated the Bible into an alien language. The work of Bible translators is deeply important, valuable and continuing.
But may I suggest that for our generation, to our culture, our calling is to translate God's love even to those who speak our language.
To a generation that has only known broken homes and broken promises, how will they understand a faithful love? To a culture that has only heard rampant profanity and vulgar jokes, how will they learn holiness? To a people who have witnessed hypocrisy, pride, adultery and betrayal inside the church, how can they grasp grace?
God in His infinite mercy has many ways to love a "level zero" spiritual culture.
He's not worried, I'm sure, about His own relevance. The strength of His love is bigger than wary suspicions.
It is in light of this love that I am increasingly confident in being sent to even the English-speaking, tea-drinking, car-driving, bill-paying, unchurched atheists of our generation. From what I have seen over the past two years living in England, our world is desperate for the translated life of men and women who love God.
"Such is the confidence that we have through Christ toward God. Not that we are sufficient in ourselves to claim anything as coming from us, but our sufficiency is from God, who has made us sufficient to be ministers of a new covenant, not of the letter but of the Spirit. For the letter kills, but the Spirit gives life" (2 Corinthians 3:4-6). ‬ ‭‬‬‬
May God send us out, living letters of His Word. I long for the day when I meet random strangers in public places and say, "I'm a Christian." And they respond with joy and expectation that the people of God, knowing the love of God, carry the best news ever given. That we are loved.