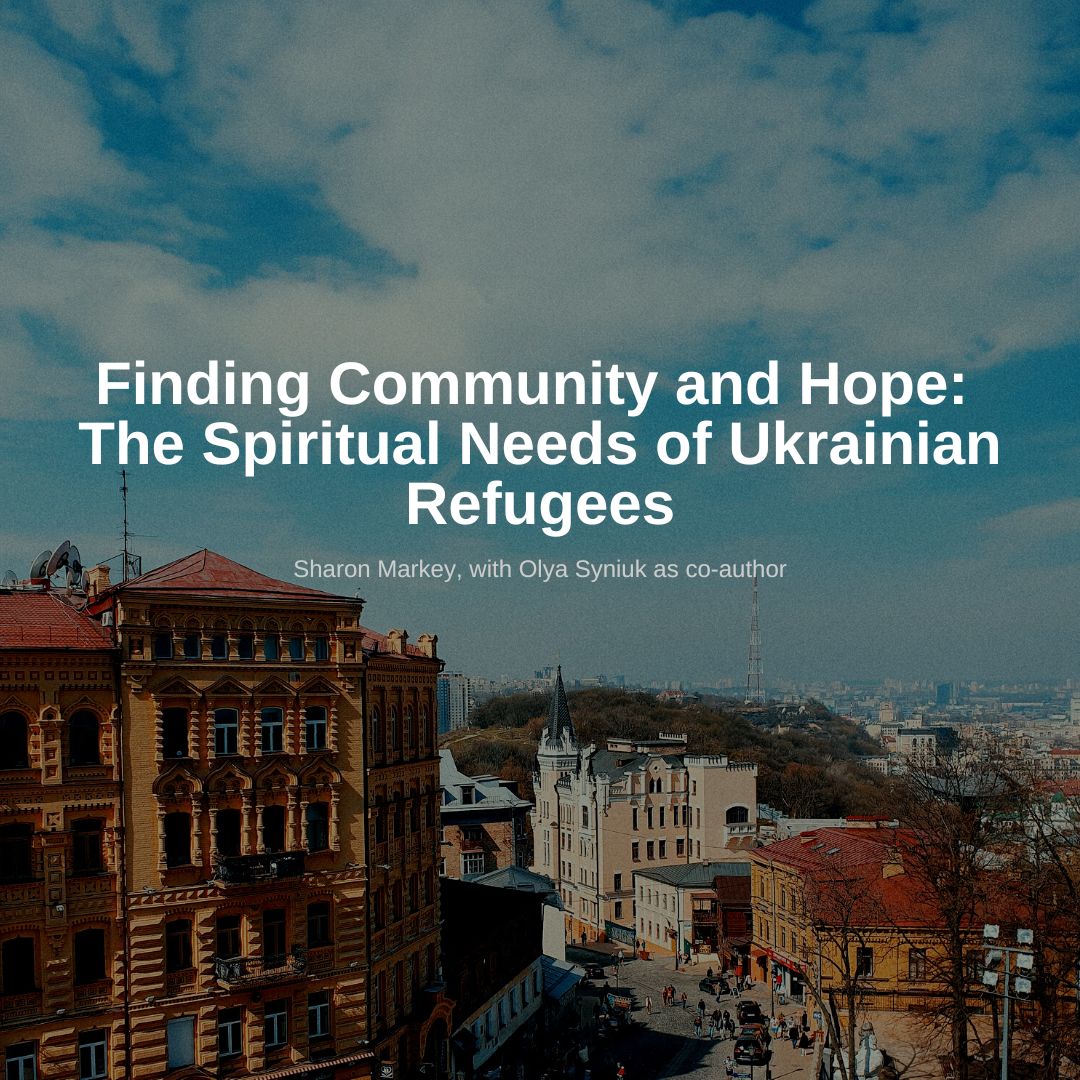 By Sharon Markey, with Olya Syniuk as co-author
You never get used to war. Over a year has passed since the beginning of Russia's full-scale invasion of Ukraine. The news cycle may have moved on, but the war continues, and Ukrainians all over the world continue to face grave difficulties.
BridgeUA Europe has been working with refugees in Hungary and Poland. The majority of these Ukrainian families are from the eastern and southern regions of Ukraine. Even if the war were to end tomorrow, they would have nowhere to go because their cities are ruined.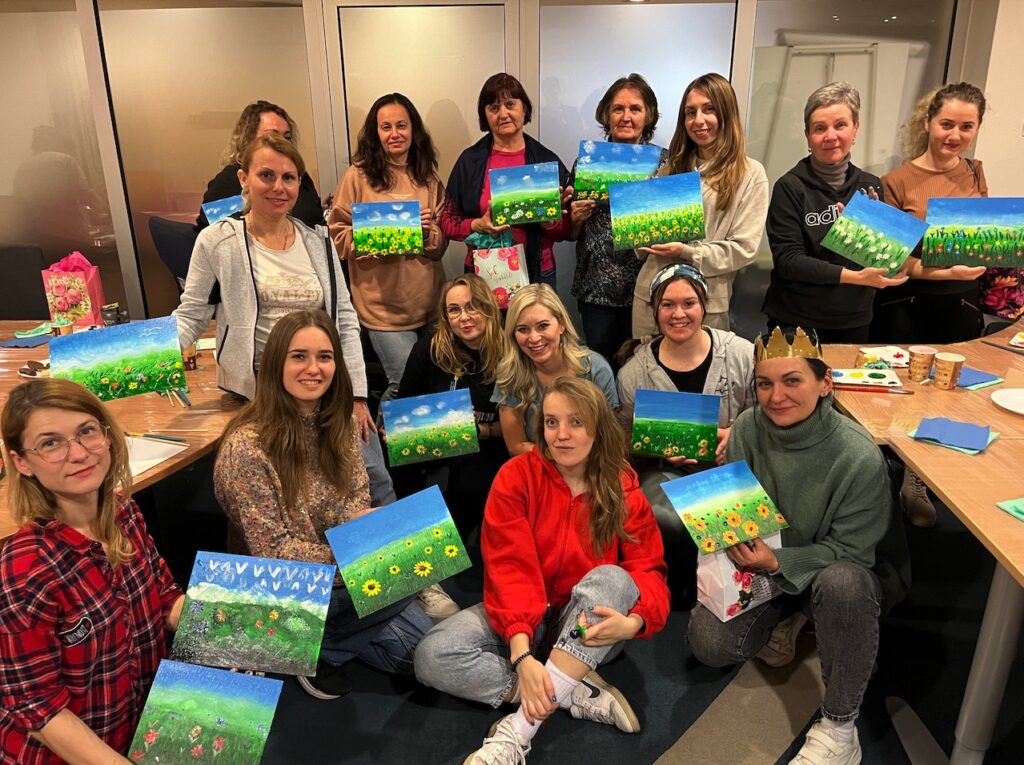 These women and children face enormous challenges. For the most part, their husbands and fathers are still in Ukraine, if they haven't been killed defending their country. They are on their own, and they have to fill out official paperwork in an unfamiliar language, find lodging, find a job and learn new job skills to support themselves (many had to get factory jobs), enroll their children in schools where they don't speak the language, figure out how to navigate an unfamiliar medical system, and the list goes on. Even simple tasks become overwhelming when you don't understand the system and can't speak the language.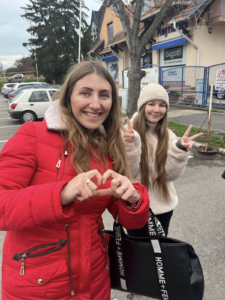 On top of these challenges, these families are struggling with loneliness and wrestling with deep spiritual questions. They are searching for answers and for community. Nadia, a refugee whom we met while doing aid deliveries around Hungary, has a typical story. Her husband is still in Ukraine, and Nadia is taking care of her 11-year-old sister and her own child.
Nadia told us, "You don't have to bring us anything—just come and spend time with us. Our greatest need is spiritual."
Over the last year, we have developed relationships with hundreds of Ukrainian refugees all over Hungary. We started by simply meeting their physical needs—groceries, toiletries, clothing. Then in the fall, we also took them school supplies. At Christmastime, we gave gifts to the kids. As a result of consistently showing these families the love of Christ in practical ways, we now have Ukrainian communities in five cities across Hungary.

We want to serve these families' physical needs, help them form communities, and be a bridge between Hungarian churches and the refugees living in their cities. Many Hungarian Christians would like to help, but they don't know where to start. When they minister alongside us and see the positive impact they can have in the lives of these hurting people, they want to get even more involved!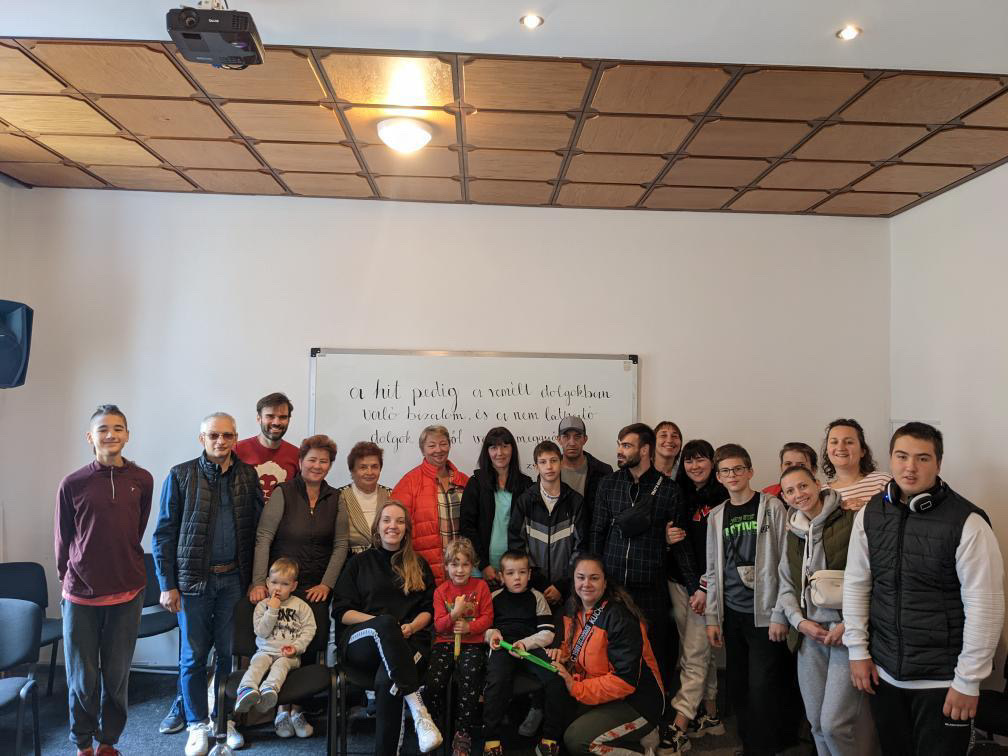 Our ultimate goal is to form discipleship communities that will multiply through the refugee population, bringing the hope of Jesus to these scattered and hurting people. This has been a year of great trial and pain, but it has also been a year of deeper faith and hope for a better future.