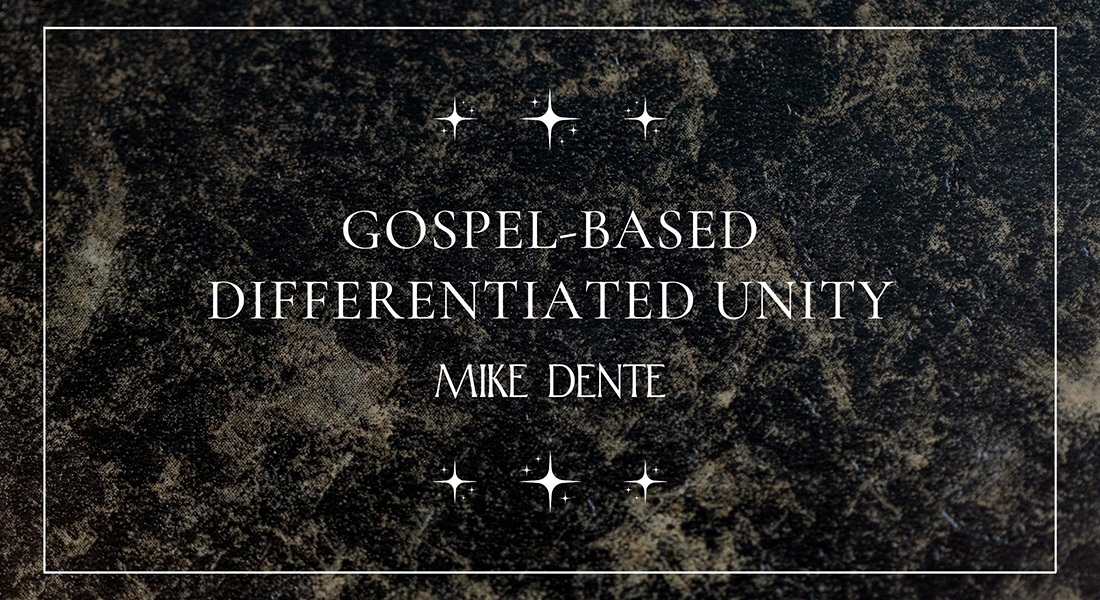 I recently went on a missions trip to help out near the Ukrainian border of Poland. Though brief, my experience was life-enriching. It also brought to light something I have noticed for a while in Christian ministry. Recently much has been said denouncing tribalism that siphons the Spirit out of a potentially significant moment. I would like to explore that topic from another angle. While on that ministry trip, I experienced something precious — all that is possible when we pursue unity instead of tribalism. I believe the Gospel directs me to think less tribally and to retain a sense of who I am, while at the same time, appreciating someone else's gifts, even those gifts are radically different from mine.
Collaboration When We Prepare for Ministry
Before I left for Poland, a pastor friend from Sierra Vista, Arizona, said to me, "give them Jesus." This sentiment was later echoed by an equally inspirational friend from a different denomination in Paris. Those words became food for my soul, as did the words of encouragement both my ministry partner and I received from supporters, our sending church in Mountlake Terrace, and our church in Paris. My ministry partner is a friend and pastor who I have known since my days as a Tooth-n-Nail musician in my twenties. Both of us benefitted from the support we received from this quite diverse group within the Body of Christ.
Collaboration When We Pivot in Ministry
Our original plan was to drive trucks (purchased through the CGN relief fund) from Leipzig to Krakow. Then we would drive the trucks, loaded with supplies, to Ukraine and hopefully bring families back to safety. When administrative issues delayed delivery of the trucks, we connected with a pastor from Lviv. This pastor connected us with a Refugee Center where we could serve, also on the border. While at this unexpected ministry opportunity, we met many workers from different parts of Europe, Israel, and especially Ukraine.
Collaboration When We Provide Ministry
The connections did not stop there. One evening, after realizing a woman we were helping get to Switzerland needed to change trains at 7 am in Vienna — with a young child and deaf aging father — we called a pastor in Vienna who went to the station to help early the following day. Also, that same night, we learned another mother and small child were on their way to a town in Lombardia and needed a few connections in Italy, and possibly a place to stay. So, we called our friends at the Bible College in Montebelluna, and they promised to find this family a room.
The Result of Collaboration in Ministry
When the Body of Christ works together in a way that is natural to its call, there is a sweetness of diversified unity; it feels like we are experiencing a moment of eternity on earth. Talking with people about Jesus, whether refugees, humanitarian workers, or someone we met, has become a cherished memory, as were the hours we spent driving and in fellowship. We felt the Lord's presence. It was as supernatural as any Afterglow, a moment not unlike any other outreach trip to help any other population in distress.
Yes, there were moments when sin reared its ugly head to remind us how human we are, but what struck me was a certain ingredient — Gospel-based differentiated unity.
Concepts of Emotional Fusion and Differentiation
Esther Lightcap Meek, borrowing terms from Murray Bowen's research and work with families, speaks about the problems of emotional fusion in relationships and how people are free to know each other and experience God more deeply through differentiation. I believe these two concepts are applicable to my ministry experience in Poland as well as ministry in general.
Emotional Fusion in Marital Relationships
A marriage that is too emotionally fused is marked not by unity, but conformity. It creates conflict within the couple because there is only room for one dominant opinion, one person's success and overall flourishing. David Schnarch describes the process in this way: As the couple navigates life, one person will take the lead, then the other. But this type of cohesion can be lived out as an upheaval and reveal underlined strife. The solution is not separation (especially not individualism) because, in Christian marriages, we have the symbol of Christ and his Church. There must be unity; the two have become one flesh.
Differentiation in Marital Relationships
Differentiation — meaning the ability to remain oneself while keeping a close relationship with others — is needed. I am not advocating selfishness; that is a sin. Instead, differentiation leads to a new evaluation of the unique personhood of each of the spouses. Thus, there is room for two opinions, without the need to fight for hours to reach conformity; the ability to value success; and the flourishing of the two simultaneously.
Each one is valued uniquely, as the person God created with various strengths and weaknesses brought together to create a new living unity in the Spirit. They then bring flourishing to their children and the world around them. As Pete Scazzero says, differentiation allows each to seek and enjoy acceptance from God before their spouse and to know a more stable relationship built for growing old together.
Emotional Fusion in Ministry Relationships
When we thought about Christian ministry, my friend and I noticed how emotionally fused ministerial atmospheres imitate the same traits described in marriage. There becomes one way of thinking, room for only one person to succeed, room for only one way of flourishing — to the detriment of the greater unity. Depending on the type of relationships involved, there may be an agreement. Still, if one digs deeper, the conflicts (or lack thereof), the motivation, and the inspiration may be closer to conformity or tribalism.
Way of Thinking
This can even be seen in ministry when personal acceptance and value are sought solely or unconsciously from the movement, leading to idolatry. Meek explains: "Emotional fusion, it is easy to see, displays features similar to what Scripture terms idolatry. Idolatry depersonalizes. Idolatry is covenant unfaithfulness. Thus, covenant faithfulness implies the operative presence of differentiation." When the movement becomes our identity, or when we mistreat others regarding their belonging or exclusion, I believe we have lost sight of Jesus.
The sense of belonging is satisfying, but I am speaking of the inner struggles which can manifest themselves in the general atmosphere. When we are emotionally fused in ministry, we operate based on a desire for acceptance that remains foreign to true fellowship.
Way of Being
First, there is the bond of acceptance in Christian communion through our adoption in Christ. This then should move us to an appreciation for the gifts of others and an encouragement to see God working through them — while never losing a sense of who we are. It is more like, "I love the work she is doing" and less like, "I wish my ministry were more like his."
This theory of emotional fusion may shed light on the overuse of social media, clamoring for attention within a movement, or the radio silence of others. The way sin manifests within our culture can be observed, but I believe the Church has a higher calling.
Gospel-Directed Thinking and Being
Through the Gospel, we are welcome in Christ; we have a place to occupy, a life to cultivate, and in this, I think we can know a better sense of differentiation.
We see this in the reality of Jesus crucified for sinners. In the great diversity of sinful man, there was one solution, one sacrifice, one atonement; one resurrected one who reigns and will return to consummate all things for the glory of one Father who initiated the whole process through love. More conformity? Let us not be too hasty because all of this is born out of the Trinity, who is perfect in unity and yet distinct. Each acts, thinks, and works in harmony through love, although each has a particular role and action.
When The Body of Christ Works Collaboratively
Suppose in Christian ministry, we who have been reconciled to the Father, through the blood of the Son and in a life regenerated by the Spirit, could seek a similarly gospel-based differentiation. In that case, I wonder if the moments we experienced in Poland might become more prevalent. If that were to happen, might the Body of Christ more effectively work in cooperation, a work that would produce the fragrance of Christ? It is an incense that I believe this world is longing for, and I think we are too because Christ would be more fully developed within us. We might experience greater freedom to follow the Spirit in our calling and see Him work through us in new ways.