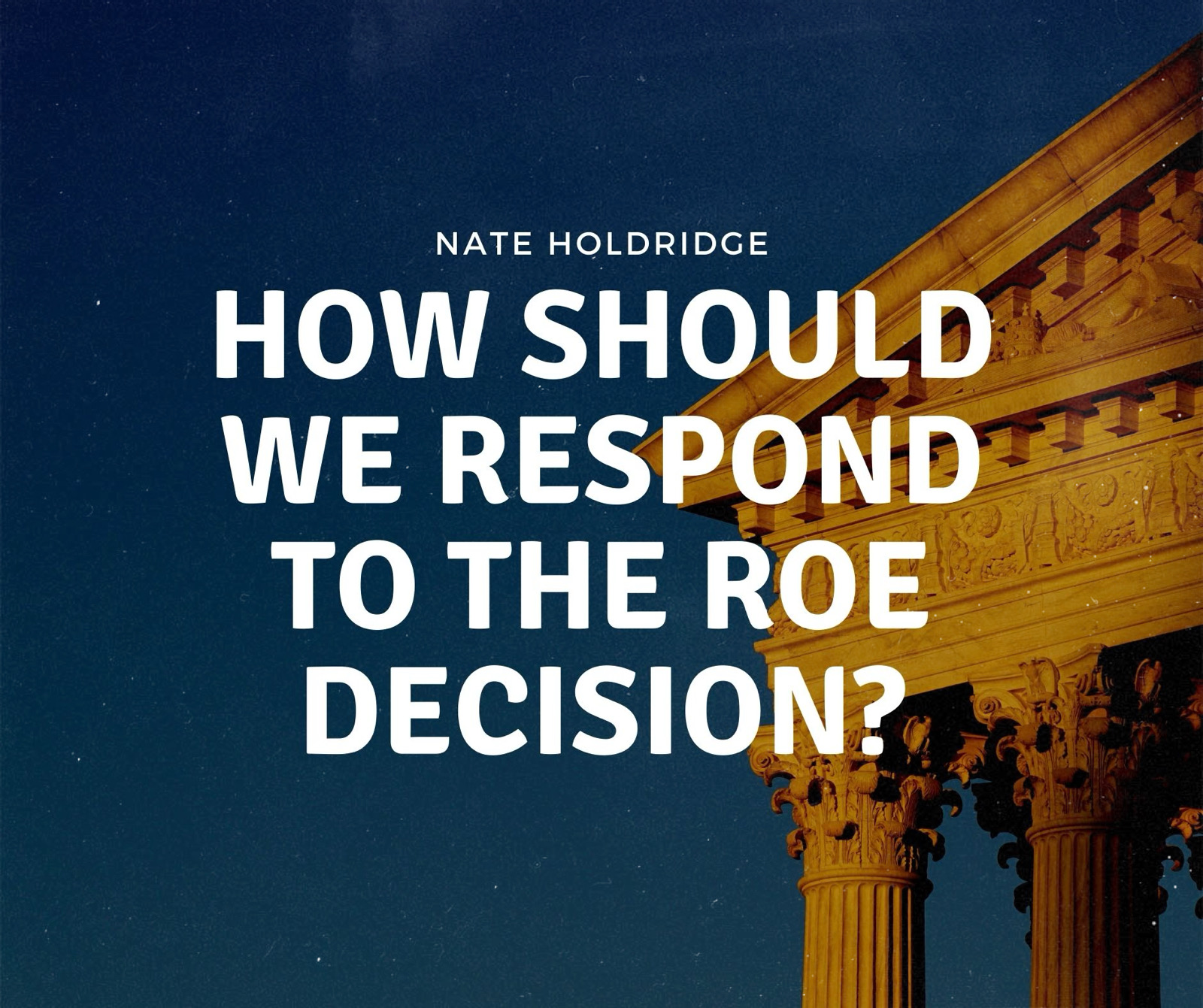 The Bible tells us to "give justice to the weak and the fatherless; maintain the right of the afflicted and the destitute; rescue the weak and the needy; (and) deliver them from the hand of the wicked" (Psalm 82:3–4). Our nation's constitution reflects this heart when it says that "no person shall be…deprived of life…without due process of law" (Amendment V, U.S. Constitution).
The Supreme Court's decision to overturn Roe v. Wade is a significant step toward rectifying one of our nation's worst sins. Though nine justices cast their votes, the God of Heaven is the one who sovereignly gave us this merciful outcome. The Ten Commandments tell us not to murder, but since Roe's passing in 1973, over 60 million children were given no choice to live—they were deprived of life (Exodus 20:13). Reversing Roe moves us in the direction of justice for the weak and deliverance of the needy—a direction God himself loves.
But, as a Christian minority in a culture filled with those who believe abortion should be a right, how do we respond today? Let me offer four attitudes becoming of believers on this occasion:
1. We should celebrate without gloating.

Many believers—and unbelievers—have worked hard to see this day. Prayers have been prayed. Sermons have been preached. Hearts have been changed. Legislation has been introduced. And now the good day has come—Roe has breathed its last.
But, as we rejoice, we must do so with fear and trembling, recognizing the staggering number of children who have already died. And we must respond humbly, knowing that Christ still longs for the hearts of humanity. He is not content with an overturned legal decision but wants people to decide for him.
2. We should have sober gladness.

We should be exceedingly glad that our federal government no longer validates a practice unbecoming a civilized nation like ours. We should be exceedingly glad that thousands of babies will now be given a chance at life. We should be exceedingly glad that the normalization of abortion will no longer trickle down as the approved law of the land.
But we should be soberly mindful that this decision does not recognize human life in the womb. We should be mindful that many states will legalize (and perhaps even promote) abortion. We should be mindful that abortion access will still be found over state lines and in mailboxes throughout the union. We should be mindful that we have not eradicated ourselves from this act.
3. We should be concerned with all of human life but also be decidedly pro-life.

Many have said Christians should not be pro-life only but also care for the whole life. This point is well-taken and true—it is not right for us to fight for a baby to be born without caring for that same child after they leave the hospital.
Christians should care about mother and baby, not just at birth but beyond. But this whole-life approach—an approach we try to take here at CGN—should not dilute the importance of the pro-life position and work. The tireless and resilient people who have made the pro-life cause their primary (or even exclusive) mission owe us no apologies.
4. We should be compassionate without compromise.

Abortion law is problematic because it pits the interest of a woman against the interest of a child or the interest of a child against the interest of a woman. But, though we hold the biblical conviction that abortion is wrong, Christians must also hold a conviction that the mother needs compassion. Both baby and woman are made in God's image, so believers ought to rush towards the confusion, distress, and panic that an unplanned pregnancy can cause.
Just as Christ entered into our messy world to help us, we should become more willing than ever to enter into the complexities of life and aid those in need. Unlike Jesus, we cannot save them all. But, with the help of Jesus, we can love.
So let's be the body of Christ in a time such as this—his hands and feet and ears and eyes and mouth. Let's do Jesus-work.
Let's support those who have been working hard for this day.
Let's partner with pregnancy centers.
Let's gather our resources for those who need them more than we do.
Let's pray for women and families facing unwanted pregnancies.
Let's learn more about how to esteem both mother and child.
Let's get qualified to provide emergency short and long-term foster care.
Let's set money aside for the expense of adoptions.
And let's keep on preaching the gospel of Jesus Christ to anyone who will listen because he loves this world more than we know.