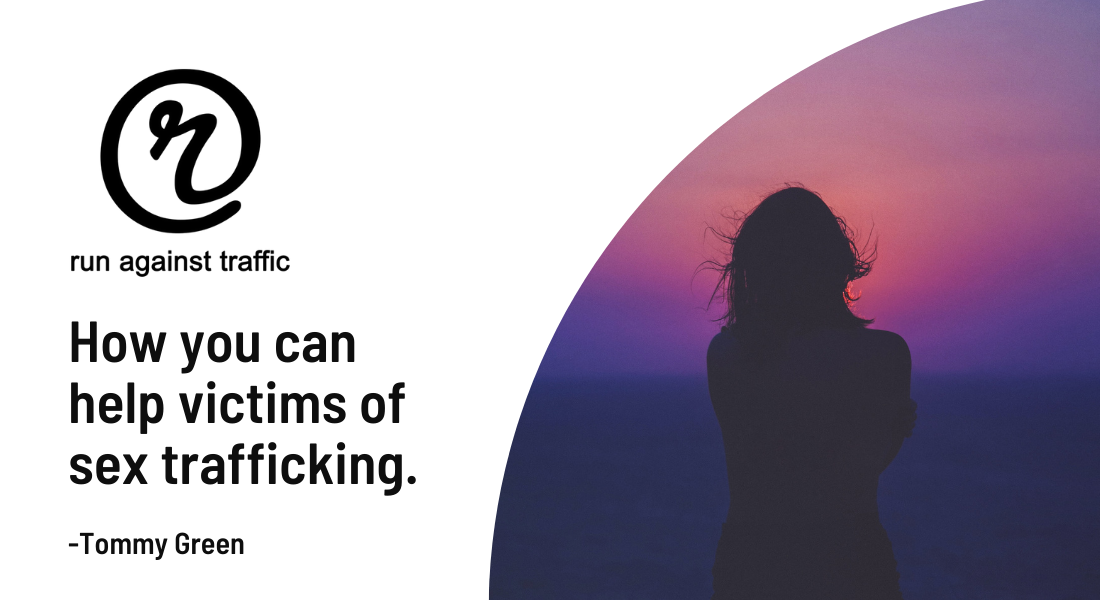 Editors note: The CGN team wanted to take this opportunity to introduce our audience to Tommy Green and his organization "Run Against Traffic," which does excellent work helping victims of sex trafficking. If you'd like to learn about their work and how you can help by participating in a simple yet effective fundraiser (at no cost to you), read on!
——
A Heart for the Wounded
Physically Healed, Emotionally Restored, Spiritually Aligned. In Community.
This is what the fruit of righteousness and the justice of Christ can look like in the lives of those in need. We've seen it first hand with victims of sex trafficking.
In the human trafficking space, especially in the USA, there are a multitude of issues that confront those seeking to bring about transformation to lives, systems, nations, and the world at large. The problem that we at "Run Against Traffic" are committed to tackling is that if we "saved" all those "enslaved," there are not enough places for them to go to be fully restored to experience true restoration, healing, and integration to a more beautiful life.
Many of us in the church know that merely "Saving Souls" can sound more exciting and vital than all of the hard work that comes after. We'd argue that the long-term work of healing, balance, hope, discipline, and connecting in community takes a lifetime, and that is where the real vital work lies for all of us, regardless of our background. Discipleship is often a harder sell than evangelism to people in the church, but I strongly feel it is more critical for the long-term health of any genuine movement.
To put a broken soul back together again can take a lifetime, and we need patient and healthy systems of healing and community to stay the course for the long haul.
Who We Are
The work of Run Against Traffic started in 2015, and our experience working with survivors has shown that while the recovery can go swimmingly, without long-term aftercare in place, it can all fall apart dramatically and quickly.
Our goal at Run Against Traffic has been to create a foundation raising finances and resources and building community activists to match the sea of human need caught in the crime of Human Trafficking. Our efforts are directed specifically to fund USA aftercare and see adequate programs established for the people enslaved in our country through force, fraud, or coercion.
These precious image-bearers are many times hiding in plain sight. This problem is complex, and it will take all of us working together to adequately understand and address this and see these crimes ended and put in a museum for future generations to marvel over.
The Time is Now
When Covid hit many of the predatory and fraudulent targeting behaviors that fuel predators and national/international trafficking became more potent in the digital space. The landscape changed as humans were stuck at home or trapped without the ability to get to school, connect with teachers, school administrators, or have home visits from social workers, etc.
Social Media became the feeder system in a more pronounced way. It was during this pandemic that Run Against Traffic was given an incredible opportunity.
We were approached by a new independent social media platform called PYVOTT. They told us that for the month of December through January 11, they would donate $1 to our foundation for every single download of their free app.
This is significant for the masses of us who care about this issue and the millions of us who are so tired of the toxic and disconnected culture of the current social media climate. We believe having a new social media company with a value system to see healing and change in our world and use social media for good is a powerful statement of change and action.
As we work together, we will see victims coming out of these horrific experiences physically healed, emotionally restored, spiritually aligned, and in community with us all again.
Immediate Call To Action
Download the Pyvott App on your phone right now for a new social media experience.
With that simple act, you are partnering with us to contribute to the long-term aftercare of Human Trafficking Survivors.
Our goal is to raise $100,000 by downloads in this campaign, and we NEED you. Thank you.
Sincerely,
Tommy Green