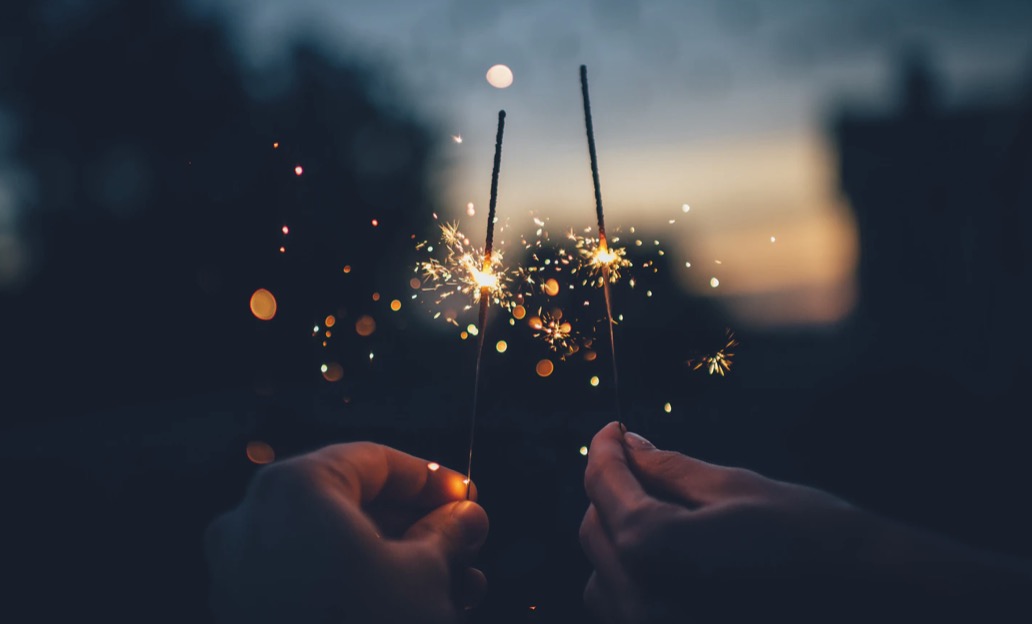 When we come to the beginning of the new year, many of us think about making new resolutions, setting fresh goals, like going to the gym every day, eating right or just stop eating donuts. There is an innumerable amount of other things that sound really good and healthy but we never really follow through with any of them. We know we shouldn't stay up late (and rise early, as the psalmist tells us in Psalm 127), but we do anyway. We know we should eat right. We know we should exercise, so we are physically fit. Many times we just don't even start, or we start out strong and fizzle out. So why is it so difficult for us to follow through with things we know are good for us? Did you know that 50% of the population makes some sort of New Year's resolution? Most will do well for a few weeks, but by the time we get to February, things have started to grind to a stop, backsliding ensues, and by the following December, most are worse than they were at the beginning of the year before.
Resolutions, many times, are a cultural effort to reinvent oneself.
They are a way of motivating ourselves to get things in gear, get off the couch and do something because we know we're in a rut. Do we really need to reinvent ourselves, or just submit to and live a life that brings glory and honor to the One who created us for His purpose and good pleasure? "You are worthy, O Lord, to receive glory and honor and power; for You created all things, and by Your will they exist and were created" (Revelation 4:11). Now you might be thinking, "How are you going to live for the glory of God when you can't even get to the gym every day?"
There are a couple things I would like you to remember when it comes to making a "resolution" to do better in any area of your life. The first is many people do not keep their resolutions because they aren't ready to change their habits, particularly bad habits, and that accounts for the high failure rate.
We need to choose whether we want to change or not.
It is quite possible that all we need is to be challenged by someone asking if we are going to change or not. Just like Joshua did when he asked this question of God's people, "And if it seems evil to you to serve the Lord, choose for yourselves this day whom you will serve, whether the gods which your fathers served that were on the other side of the River, or the gods of the Amorites, in whose land you dwell. But as for me and my house, we will serve the Lord" (Joshua 24:15). Another reason is most of us set unrealistic goals and expectations for ourselves in regard to making healthy changes or any change for that matter.
Maybe it's time for us to just start taking small steps in helping our relationship with God grow.
Remember what Jesus said, "Well done, good and faithful servant; you have been faithful over a few things, I will make you ruler over many things. Enter into the joy of your Lord" (Matthew 25:23). If we deeply and truly desire to be successful in a new year, and for many years to come, maybe, just maybe, this time we should start small and patiently work our way into bigger and greater things for the One who made us and gave us life. As a small boy spending time with my grandparents in upstate New York, my grandfather had lots of projects around the house for my grandmother. She had an extensive list for my grandpa and I when I would visit. I would easily get overwhelmed as young boys do. I remember my grandfather saying to me, "Ty, how do you eat an elephant?" Now at that time in my young life I had never thought about eating an elephant, so of course, I just stood there with what I am sure was a puzzled look on my face. He then smiled, stooped down to look at me, ran his fingers a couple times back and forth through my messy red hair and said, "One bite at a time, boy." Don't try to do everything all in one day, just do what you can do each day; but do something every day!