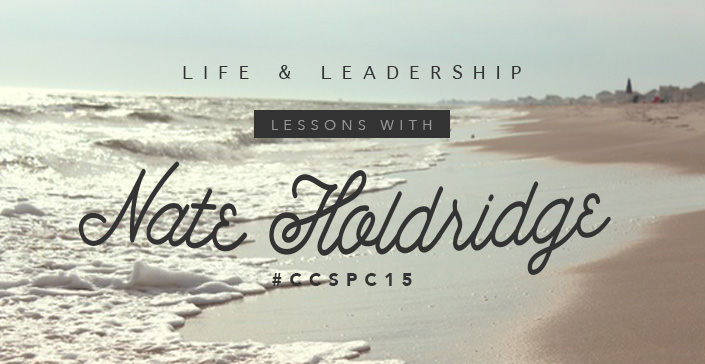 Nate Holdridge is one of our main session speakers at the Calvary Chapel Senior Pastors Conference.
Years born again: Since 1996
Years in Ministry: Since 1999
Ministry Experience: Have held pastoral roles at Calvary Monterey since 1999
Currently Lead Pastor, Calvary Monterey
Church Website & Social Media Contact Information: calvary.com, @calvarymonterey


Married to Christina with three daughters, Lauren, Violet, and June.
What is the greatest life lesson the Lord has taught you recently?
Recently I've been learning that my standing is in His grace. This has had a freeing impact upon my sense of identity and worth, along with my leadership and decision making process.
What is the greatest ministry lesson the Lord has taught you recently?
I've been learning afresh about the power of the Holy Spirit in the life of the church, how He can produce results that would have taken us years to accomplish in our own strength.
What are you looking forward to most at the Things That Matter Conference?
I am really looking forward to the vision, encouragement, and perspective that come from the teachings and fellowship with likeminded crew of pastors.
What topic are you teaching on at the conference?
I'll be sharing on the subject of faith from when Jesus touched Jairus' daughter, while healing the woman with the flow of blood on the way to Jairus' house. It is the touch of Jesus that raises us up!