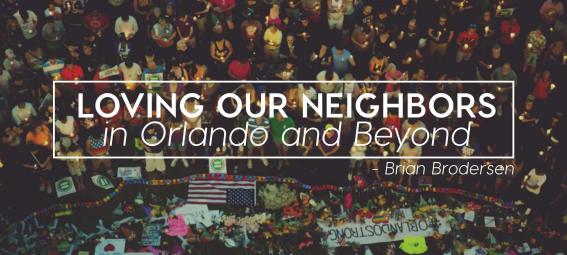 Love your neighbor as yourself. What does that really mean? Who is my neighbor?
There once was a man listening to Jesus who asked that same question. This man had just heard Jesus say that the greatest commandment was to love God wholly and completely, but the second greatest commandment was this: Love "… your neighbor as yourself" (Luke 10:27).
The man who had asked the question knew immediately that he had not loved his neighbor.
Therefore, he sought to justify himself by pleading ignorance. So Jesus told the story of the Good Samaritan, the man who came to the aid of a victim who had been attacked and left for dead. Two other men had walked by and had seen the wounded man, but they went out of their way to make sure they avoided him. But one man stopped and cared for the needs of the stranger, even paying out of his own pocket the man's medical expenses.
At the end of the story, Jesus asked the inquiring man: "'So which of these three do you think was neighbor to him who fell among the thieves?' And he said, 'He who showed mercy on him.' Then Jesus said to him, 'Go and do likewise'" (Luke 10:36-37). So, loving our neighbor means reaching out and helping those who are in distress simply because they are fellow human beings in need.
It was around 6:00 AM on Sunday as I scrolled through my Twitter feed that I first saw that there had been a shooting at a gay nightclub in Orlando and 20 people were dead.
We opened our first service that morning with prayer for the victims and their families who had suffered from this vicious attack.
By the time we were halfway through the morning services, the death toll had risen from 20 to 50 (now set at 49), with 53 wounded. It was also clear by then that this murderous act was somehow connected to radical Islam, the shooter being a Muslim and having stated his loyalty to ISIS. All throughout the rest of the day, I watched the news, read tweets, and followed links to articles by different voices in the Christian community addressing the tragic events of the day. What I saw from most believers was a beautiful outpouring of love and mercy toward the victims and their families. This was so good to see, especially when later that evening, I received a text from my daughter sharing with me some thoughts from a very close friend who, somewhat recently, came back to the Lord after many years of living the gay lifestyle.
As he looked on at a community of people he still has a deep love for and at the massacre, which took place at a club he had visited on many occasions, these were his thoughts and concerns:
"My thoughts about the shooting, as the day unfolded and winds down and after many text messages and running into two gay rallies today … It would have and can be a great opportunity for the churches to reach out on social media about how they are praying for the losses and the injured and their families and friends. I think it would be a kind gesture of love … This is about lives, and the church needs to respond in prayer and love. It's different if you're always on the outside of something foreign, but when God pulls you out of it, you can't forget where you came from and what it was made of. Gays are still humans, and terrorists, like cancer, have no boundaries. It is devastating and scary to think that I could have been killed in Florida … I've been at the Pulse many times with family and friends … it's just like, WOW, when it gets so close. I am only separated by Christ, not by humanity; and I have lots of close ties to the gay community, and they are hurting big time. So the church, now more than ever, needs [to show] compassion."
I was happy to let this friend know that what I was seeing on social media and in the churches I'm familiar with is just what he was hoping and praying for. And of course, this is the way it should be. If the sinless Jesus helped sinners in need, then surely we who are sinners ourselves ought to extend the love, grace, and mercy we've received to others.
That, among other things, is what it means to love our neighbor as ourselves.
One last thing: I saw a news clip of a young man who heard the shots being fired at the night club and rushed to the scene to see if he could help. Upon his arrival, he saw a man who had emerged from the club with three bullet holes in his body; the most serious was a bullet in the back. The young man did all he could to stop the bleeding, even grasping him in a bear hug and not letting go. All the while, he was praying for the wounded man and assuring him that he would be all right. The man survived because of this young Christian who took seriously the command to love your neighbor as yourself. As the opportunities arise, let us go and do likewise.