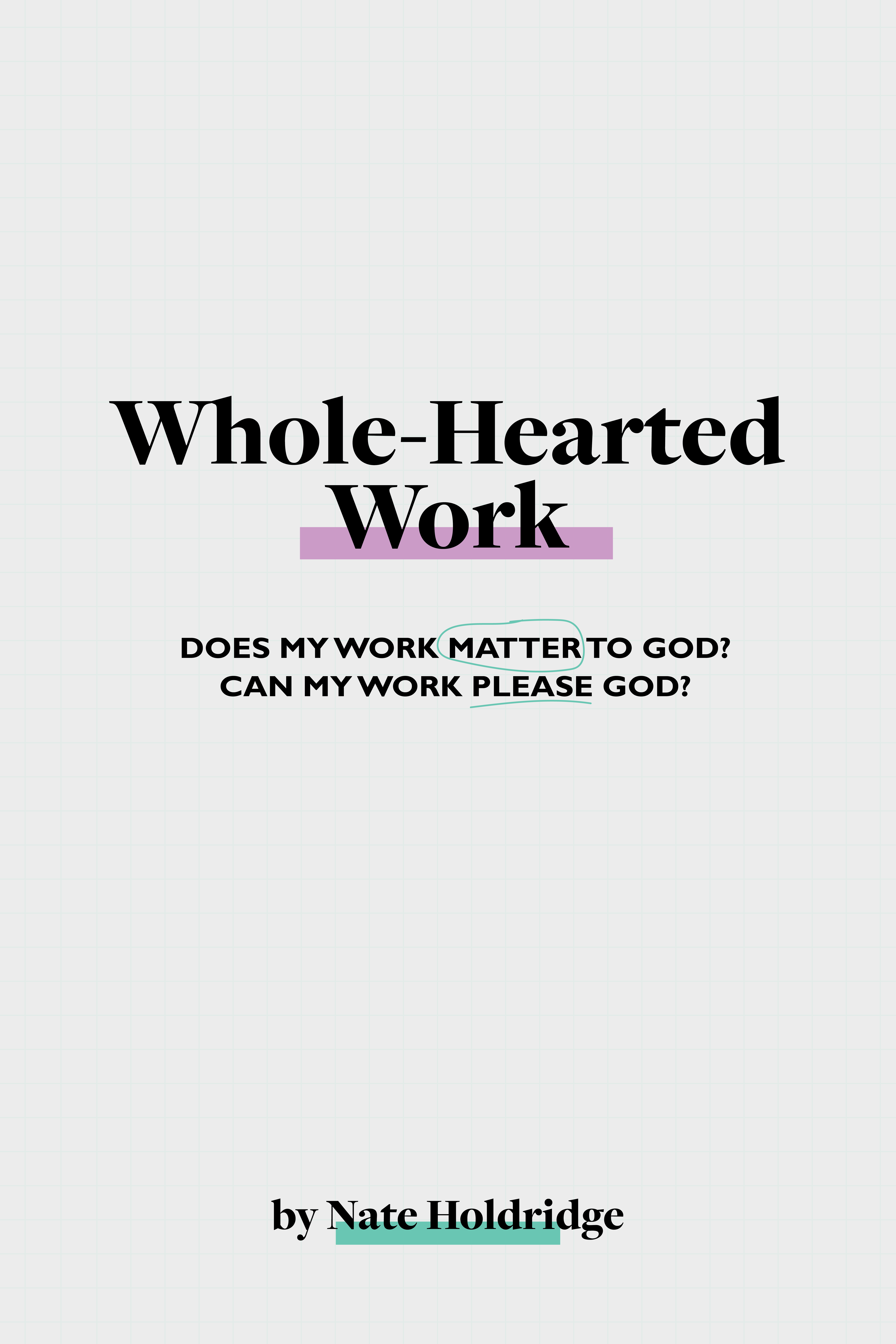 Whole-Hearted Work
Christians, just like everyone else, spend a significant portion of their lives in the workplace. But does our work matter to God? Can our work please God? And why is it often hard? Does the Bible have anything to say about doing good work?
In Whole-Hearted Work, Calvary Global Network executive team member Nate Holdridge explains what the Bible says about work, vocation, and career. Beginning with why work matters to God and should matter to us, Nate will carefully explain why work is hard and how, from a biblical perspective, we can do good work, then conclude with a chapter on trusting God while we work.
If you are a believer who needs to make the connection between your faith and work, this book is for you. For a free PDF of the first chapter, visit here. To purchase the book in paperback, e-book, or audiobook form, go wherever you buy books, including Amazon. For other books by Nate, visit his author page.