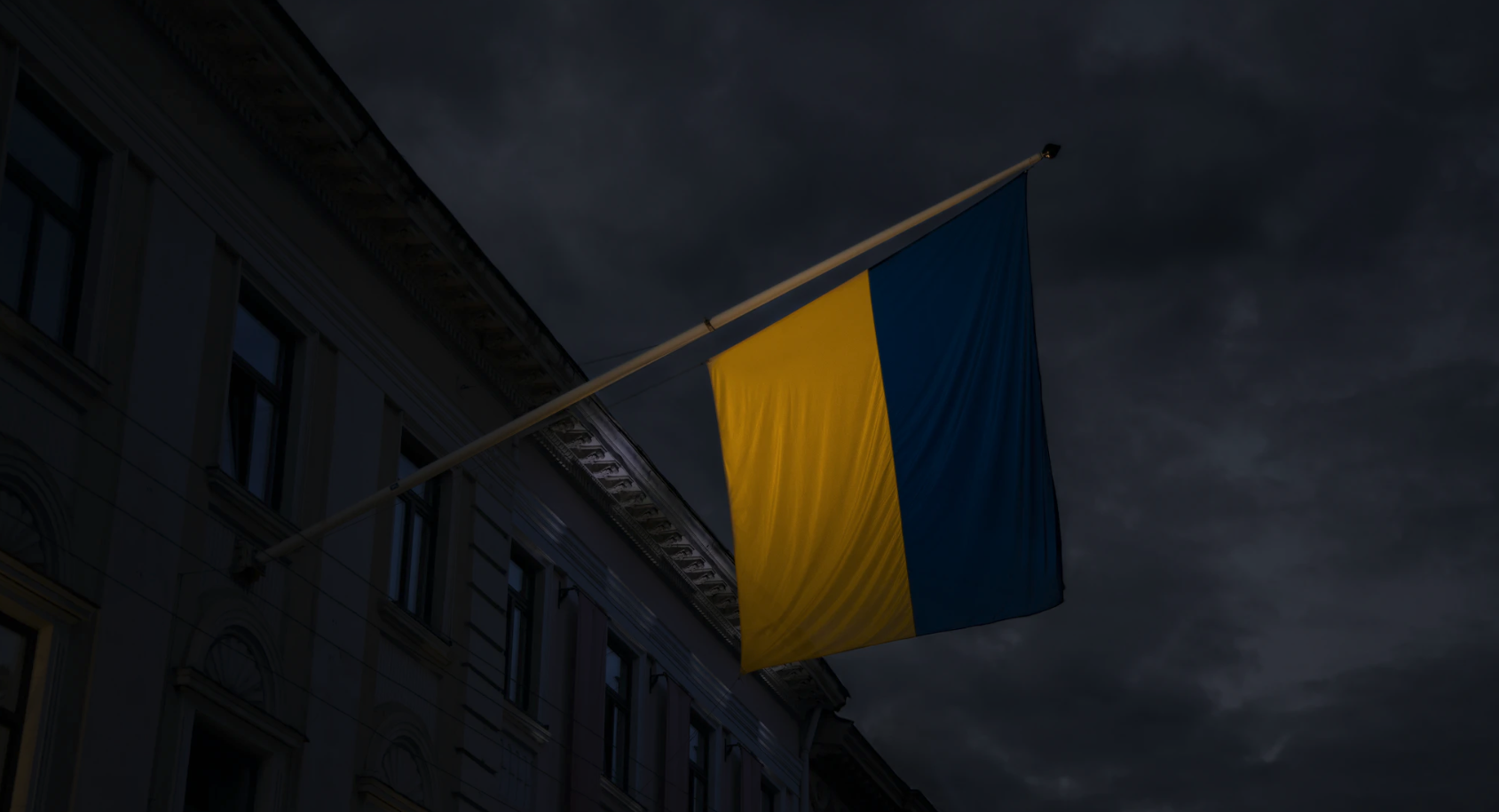 Wars and Weddings
This morning I woke up feeling like a truck had run over me. The warnings the night before that our dam might be a target for bombing certainly didn't help me sleep well. Plus, all the stress the day before—and way too much coffee, if we're being honest—did not make for a great combo. For many fellow ministers I've spoken with here, we are all feeling a lot of exhaustion, but we press forward believing that Christ has put us here for this moment. I dragged myself out of bed and headed off for a wedding.
I decided to walk from our house to our church building since we're trying to conserve fuel. As I was nearing our building, everyone on the street froze and looked up. It was the sound of fighter jets zipping overhead. No one was sure whose they were, but we assume they were ours, as there were no explosions to follow. After a moment's pause, everyone continued on.
You may be thinking: "A wedding? In the middle of a war? That doesn't make sense!" But during war is when it makes the most sense. Because, first, what better reminder that even war cannot stamp out love. And second, what better way to say that we serve a higher King and have a deeper joy than to rejoice in the midst of chaos? The light is not afraid of the darkness; it dispels the darkness. The fact is, this now newlywed couple, Andrey and Nadya, are refugees from Kyiv—just a couple of the already nearly 1,000 refugees in our city.
Nadya had been a member of our church for many years but moved to Kyiv a couple years ago. She met Andrey there and they were planning to be married today in Kyiv. But the bombing in Kyiv that began on Thursday forced them to head to Svitlovodsk. And while the pastor who was supposed to marry them in Kyiv (a good friend of mine) didn't get to do the wedding, it was a joy for me to perform the ceremony.
On my walk home, a van pulled up about a block from our apt., and three Ukrainian soldiers with automatic weapons jumped out. They took off running in the same direction and proceeded to canvas the area. It seems likely there were/are groups of covert Russian soldiers looking for targets in our city. We continue to pray that God would strengthen the hands of our brave soldiers. After arriving home and taking a short nap, I was feeling a lot better.
Today we also began gathering info and making contacts to help the hundreds and soon to be thousands of refugees in our city. We connected with a couple local businessmen (who are also Christians) and began a partnership to help care for these suffering people.
Thanks to the generosity of many of you, we were already able to purchase 1.5 tons of flour to bake bread for all of these refugees. This is only the beginning of the needs that we'll be facing in the coming days, weeks and beyond. Those of you who would like to donate towards this can do so using the button below.
So far, the evening here has been calm. I spoke on an Instagram live stream about the situation here in Ukraine for a group of Brazilian leaders. It was then on to the sermon. I had originally not been scheduled to preach tomorrow, but not much in the last three days has gone according to my plans. As a friend and ex-missionary recently reminded me, "The heart of man plans his way, but the Lord directs his steps." I'll be sharing about David and Goliath tomorrow—seems appropriate.
Our new nightly routine includes making sure our things are at the ready in case we need to run to the bomb shelter in our building. The part that remains the same is praying. Please join us in prayer for:
Prayer Requests:
The political will for world leaders to make the bold steps necessary to defeat Putin quickly (e.g., cutting Russia off from SWIFT). Moreover, pray for God to supernaturally crush this evil and injustice.
Pray for many in these difficult days to find their hope and strength in Christ.
Pray for God's provision to serve the millions of refugees in neighboring countries as well as the local refugees here in Ukraine.
Pray for strength and encouragement for all those pastors and ministers in Ukraine who are pouring themselves out to bring Christ to those in need.
How to Support
Make a donation to our ministry in Ukraine
If you would prefer to donate via check, please make it out to:
"Horizon Ministries"
Leave the memo line on the check blank with a separate note enclosed: "for the Morrisons".
Send to:
Horizon Ministries
7702 Indian Lake rd.
Indianapolis, IN 46236
All donations are tax-deductible and 100% of your donation goes to us!