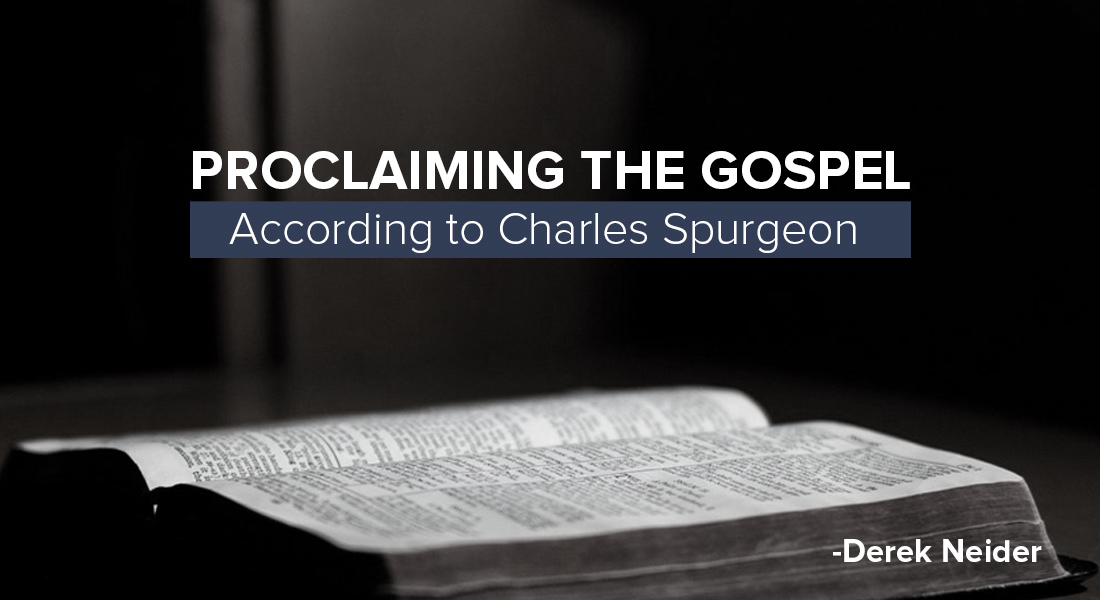 THE BOOK
A few months ago, I decided to reread Spurgeon's classic work, The Soul Winner. Like most people, my view is that anything Spurgeon writes is worth the time and effort to read. This book of course is no exception. While many Christian books can be tedious and dry, the only thing I found to be dry in rereading this classic was my highlighter. Paragraph after paragraph, one liner after one liner, jumped off the page as I found God calibrating my focus for the gospel needy souls in my life.
From the time I gave my life to Christ, evangelism has always been a focus for me. Maybe it's because I came to Christ on a Monday night at Calvary Chapel Costa Mesa where the gospel was always faithfully preached by Greg Laurie. Maybe it's because, like many of you, I realize that the foundation of Calvary Chapel is in the hope that Jesus Christ provides to any heart, no matter how dark the sin or how lost the soul.
It's not the machinery of ministry that has built this movement. It's the power of Christ's cross and resurrection; a truth we can never afford to forget. With that in mind, let me share three amazing quotes from this book and some brief thoughts.
IT'S THE GOSPEL
"Beloved teachers, may you never be content with aiming at secondary benefits, or even with realizing them; may you strive for the grandest of all ends, the salvation of immortal souls! Your business is not merely to teach the children in your classes to read the Bible, not barely to inculcate the duties of morality, or even to instruct them in the mere letter of the gospel, but your high calling is to be the means, in the hand of God, of bringing life from heaven to dead souls. Your teaching on the Lord's Day will have been a failure if your children remain dead in sin…. Resurrection, then, is our aim! To raise the dead is our mission!" (Spurgeon, The Soul Winner, 1895, p. 64)
There should be nothing more precious to us and primary in our preaching than the gospel of Jesus Christ. For the soul winner, everything springs forth from the gospel. It is the seed that brings forth the root, the trunk, the branch and the fruit. It's not only precious because of the fruit it produces but because of what it has done and continues to do in us personally. But make no mistake, the power of the gospel alone brings forth fruit for God's glory (John 15:8).
Our message isn't encouraging moral reform or church going; it's for people to be resurrected by the power of the gospel. We beckon people to come to a Person not a religion; to the one name that can save them, the name of Jesus.
A CHURCH ON FIRE TO SEE LOST PEOPLE SAVED
"I like to burn churches rather than houses, because they do not burn down, they burn up and keep on burning when the fire is of the right sort. When a bush is nothing but a bush, it is soon consumed when it is set on fire; but when it is a bush that burns on and is not consumed, we may know that God is there. So is it with a church that is flaming with holy zeal. Your work, brethren, is to set your church on fire. You may do it by speaking to the whole of the members, or you may do it by speaking to the few choice spirits, but you must do it somehow. Have a secret society for this sacred purpose, turn yourselves into a band of celestial Fenians whose aim it is to set the whole church on fire" (Spurgeon, The Soul Winner,1895, p. 56).
If God's people are spiritually on fire for anything, it should be to see the lost saved. There's a battle for the very soul of God's church in America. We are a nation of consumers, and that influence is beginning to consume Christians. Gatherings are geared to satisfy the most superficial impulses, and the thought that "it's not all about us" is gone with the wind.
May God send a fresh wind into the hearts of our pastors and churches that stokes an unquenchable fire for the lost to be saved. John Wesley once said, "I set myself on fire and people come and watch me burn." May that fire be lit in our lives first.
BELIEVE THAT GOD WILL DO THE WORK
"The most likely instrument to do the Lord's work is the man who expects that God will use him, and who goes forth to labor in the strength of that conviction. When success comes, he is not surprised, for he was looking for it. He sowed living seed, and he expected to reap a harvest from it; he cast his bread upon the waters, and he means to search and watch till he finds it again" (Spurgeon, The Soul Winner, 1895, p. 22).
At every church gathering we preach the gospel and extend an invitation for people to respond. By God's grace we see many come forward to receive Christ weekly. On the other hand, when I was church planting in New Hampshire, saved souls seemed harder to come by. Nevertheless, we never gave up believing in the power of the gospel to save.
No matter where God has planted you, His purpose for your life is to proclaim the gospel, to hold it up as the light in the midst of darkness, believing that it is powerful enough to save ANY soul. God is the one who does the saving; we are the ones who do the proclaiming.
One of Satan's most powerful tools to silence the preacher is discouragement. Keep praying, keep preaching and keep believing, whether in the workplace, in your home, at the ballfield or in the pulpit! As Paul said, "For I am not ashamed of the gospel of Christ, for it is the power of God to salvation for everyone who believes, for the Jew first and also for the Greek" (Romans 1:16).
As I'm writing this article, one of the greatest soul winners, Billy Graham, has at last heard Christ say, "Well done good and faithful servant!" Billy has personally experienced, in the fullest sense, the power of his preaching. His life has left us so much to emulate and to pray for. His preaching and its impact is unsurpassed, and his integrity is unchallenged. While Billy Graham's ministry was unique, let's ask God to give us what He gave Billy; an unsurpassed love for the gospel of Jesus Christ, a deep and genuine burden for lost souls, a lifelong commitment to Biblical integrity, and above all, a desire for God's glory to be magnified in the greatest way possible through our lives.
May God make soul winners of us all!