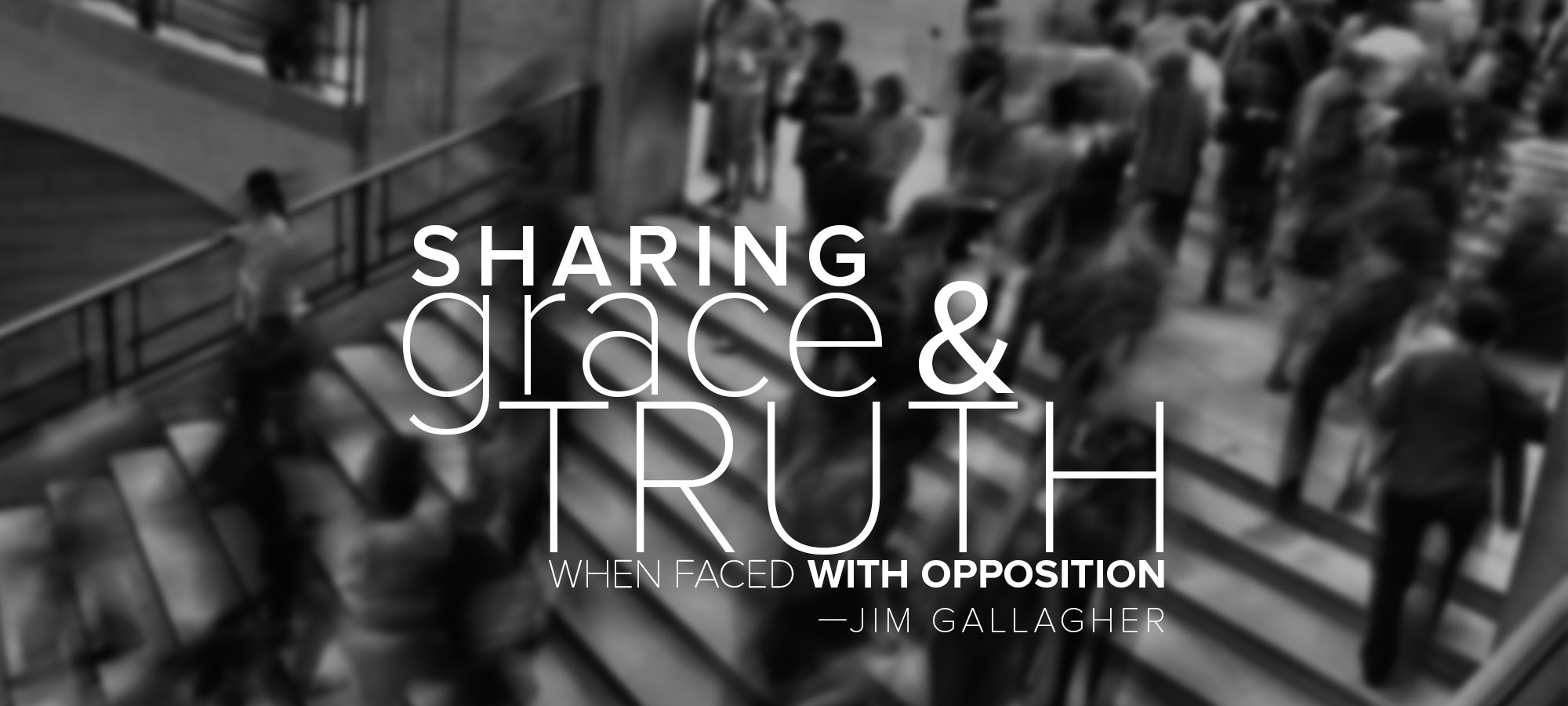 "And the Word became flesh and dwelt among us, and we beheld His glory, the glory as of the only begotten of the Father, full of grace and truth" (John 1:14).
The apostle John wrote that the part of the purpose of Jesus coming into the world was to reveal God. If we are going to know who God is, the barrier between the natural and the spiritual must be broken. The incarnation broke that barrier. The mystery of God would now forever be made known to mankind, and we no longer have to wonder what God is like. John explains that God became flesh, so we could behold Him, and that if we do, we will see that He is full of grace and truth. These two characteristics are not opposed to one another. It is not as though Jesus wants to be gracious but must also be truthful. His grace is expressed in truth and His truth in grace. Every encounter Jesus had with fallen man would be an expression of His grace and truth, and as we seek to reflect Christ to a dying world, we must seek to do the same.
Over the past 26 years of ministry, I have often found myself in pretty awkward situations that have left me wondering, if I had known what ministry really was, would I have signed up for it. I have been in hospital rooms when decisions were made to "pull the plug" on a loved one. I have been behind enemy lines to encourage churches in difficult regions. And I have even had ashes from an urn inadvertently blow in my face and get in my eyes, nose and mouth.
All that said, I recently experienced one of the most awkward ministry opportunities of all time.
I was invited to pray at a candlelight vigil in response to the recent horrific shooting in Orlando. Our community, like many across Florida, put together an event to show support for those hospitalized or who lost loved ones. I knew next to nothing about the organizers of the event and simply saw it as an opportunity to share the love and comfort of Christ to a group of people who were hurting and confused by such a senseless act of violence. When I arrived, I immediately found the event organizer who placed my name on a list with several others and informed me that the schedule was very informal, and that he would be calling us up at various times throughout the evening. After a few minutes, he introduced the musicians who played several well known songs concluding their set with "Hallelujah" by, "???." Our host then took the platform and, to my surprise, introduced himself as a leader among the gay community and thanked all those who came in support of those who had been targeted in the attack. Over the course of the next hour or so, many individuals were introduced who sought to comfort the grieving and show support for the gay community.
I was a little shocked that at a prayer gathering there was very little actual prayer offered, and instead, we heard from several individuals who spoke in defense of Islam as a religion of peace that condemns the violent attack of terrorists and even one clergyman who apologized on behalf of Jesus and the church for the way the LGBT community has been treated. As the evening moved on, numerous thoughts were running through my head including, "How did I get myself into this?" And "Would anyone notice if I slipped out the back?" I truthfully considered leaving, wondering if my presence would somehow be construed as acceptance. As I stood side by side with my wife, silently praying, I thought of Jesus in the house of Levi, and what it must have been like for Timothy to minister under the shadow of the Temple to Diana in Ephesus.
I soon began to sense the Lord granting me boldness to share grace and truth.
When my turn finally arrived, I was the last person to take the mic and was instructed to close the event in prayer. I addressed the audience, declaring that part of the reason times like these are so difficult is because of the vast array of emotions that we must endure. We have all experienced disbelief, shock, sadness, rage, and perhaps, even a level of fear of what may be happening next. I drew their attention to the promise of Jesus who declared that all who were weary and heavy laden could come to Him and find rest, and that He wanted to relieve their burden and replace it with one of His own.
I proceeded to share about His death, burial, resurrection and Ascension in order to explain that He is at the right hand of God serving as our High Priest, and that any who will come to Christ receives mercy for sin and grace to aid them in life. Sensing my time was up, I began to pray for those who were hurting, saddened and fearful. I reminded them that developing resolve to stand strong is probably not the best reaction to these events but instead to humble themselves and cry out to God. While I was treated kindly, I could sense an uneasiness among the crowd. Certainly, the message they heard from me was quite different than the others that preceded it, but I remembered that the job of the Spirit is to testify of Christ, and it is our job to simply bear witness.
When the event ended, we spent a few minutes hanging around just to be available in case anyone wanted to talk.
As I scanned the area for people looking my way, I noticed my wife bending over an individual who was sitting on one of the steps. As I approached, he was sharing his story with her and talking about a medical procedure he had endured years before. We soon found ourselves laying hands on him and praying for God to touch his life. The next evening at our midweek service, one of the teenagers approached me and shared that his mother had been at the event and how thankful she was that we would come to such an awkward setting and share the truth of Christ in such a gracious way.
We are living in an increasingly secular society that is becoming further and further removed from the Judeo-Christian ethic upon which it was developed. We are actually in the midst of raising the third generation of citizens without the influence of the Scriptures. Many of the people who we meet in the streets, pass by in the markets or work side by side with have never really heard the message of Christ. It is imperative that we as leaders continue to share the truth of Christ in a gracious way. Remember, we were never sent out to win theological or moral arguments with the world, but we were sent to declare the gospel of Jesus in the power of the Spirit of God.