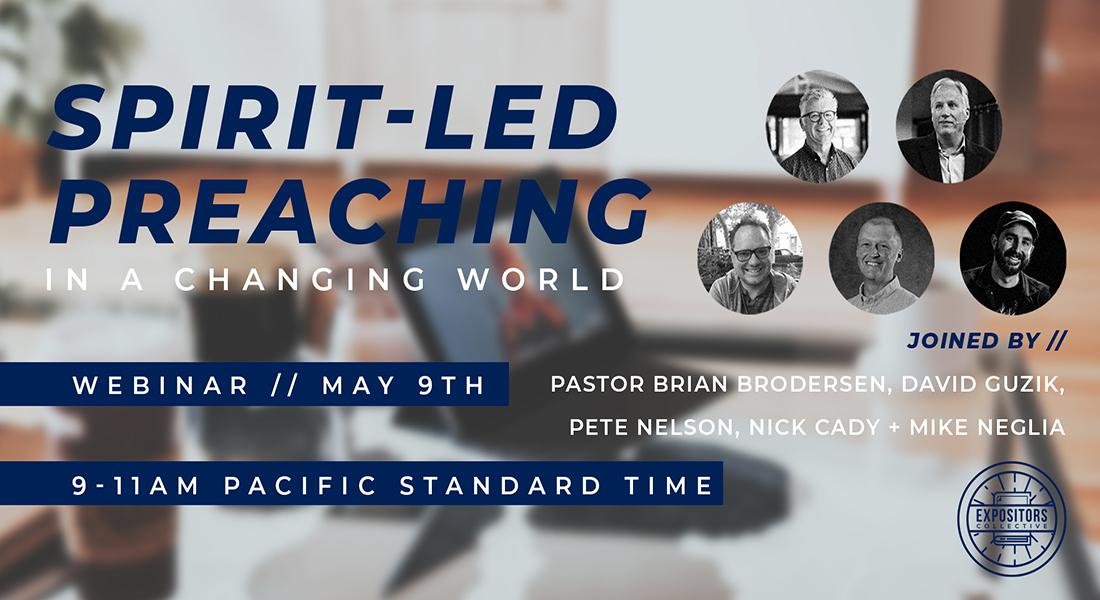 The world as we know it is always changing. We have all experienced that recently with the COVID-19 crisis. In order for us to preach and teach God's Word faithfully in an ever-changing world, we need to be led and empowered by the Holy Spirit.
Interactive Webinar
As part of their ongoing mission to help equip the next generation of expository Bible teachers, the Expositors Collective is excited to announce their first-ever online event: an interactive webinar on May 9, 9-11 AM Pacific Standard Time.
Schedule
. Brian Brodersen: "The Holy Spirit & Preaching"
. Q&A / Discussion
. David Guzik: "Consistent Message, Changing Styles"
. Q&A / Discussion
How to Join
The webinar will be over Zoom, promptly at 9:00 AM PST, and will be limited to the first 100 people who log in. Make sure to log in on time to ensure your spot.