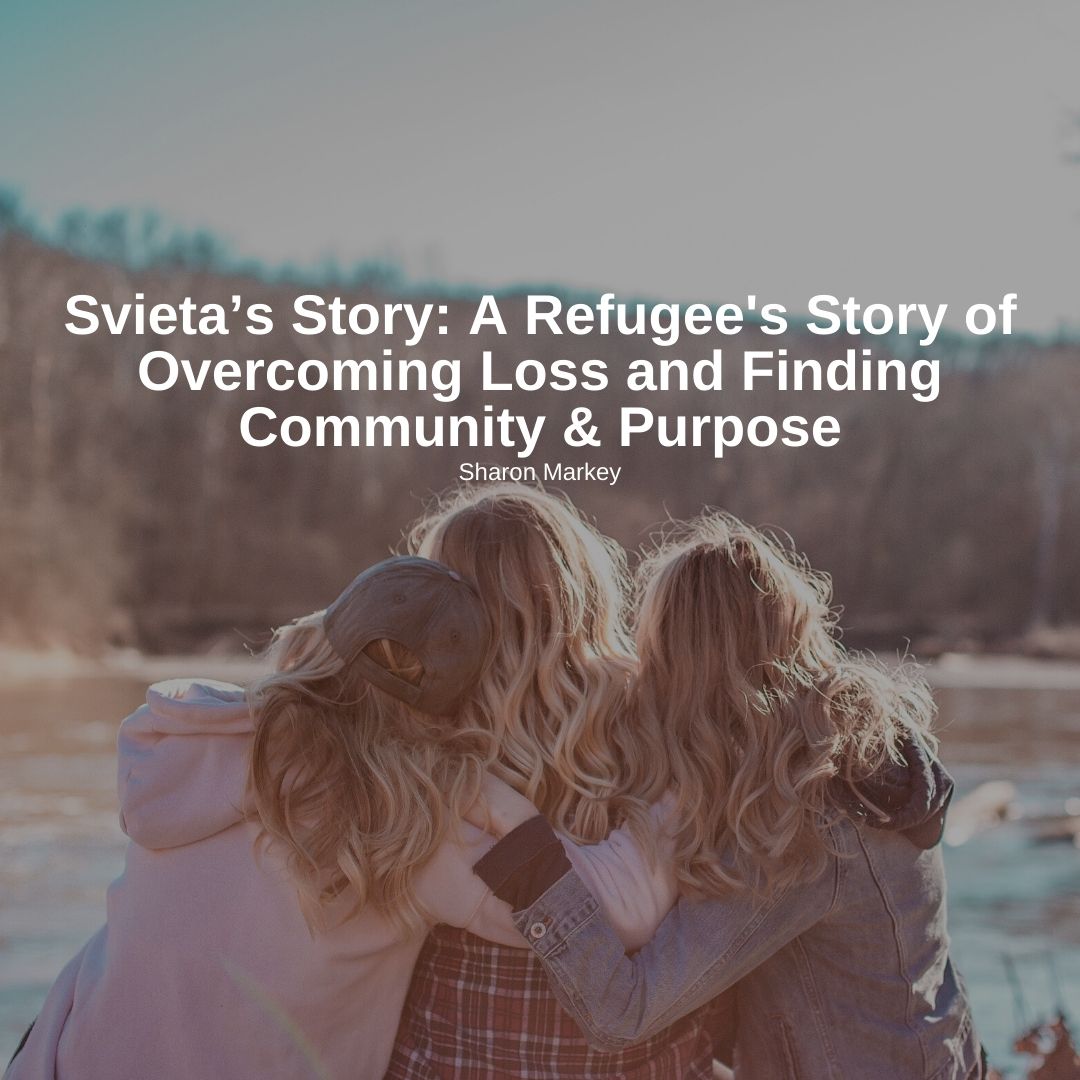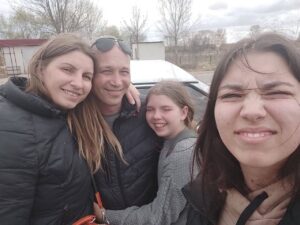 Svieta and her husband Ruslan had two daughters and lived in Mykolaiv, Ukraine. Svieta had a flourishing business as a specialty baker, and her husband installed swimming pools. For two years before the war, Svieta and her daughters had been attending an evangelical church in Mykolaiv. Under Svieta's gentle urging, her husband went to church with them from time to time. It made a positive impression on him, but he considered himself a traditional Orthodox Christian and was not interested in his wife's version of Christianity.
Mykolaiv is located in southern Ukraine, not far from Kherson, a major Ukrainian city that was captured by the Russians during the first week of the war. When the war started, Ruslan quickly realized that he needed to get his family to safety. He drove them to the Moldovan border where they said goodbye (shown above), and Svieta and her daughters continued on alone. What he did not tell his family was that he also felt a responsibility to defend his country from the Russian invaders. Once his girls were safe, Ruslan returned home and enlisted in the Ukrainian army. But before that happened, he made another life-changing decision. Influenced by his wife's faith and the teaching he had heard at her church, he prayed to Jesus, asking Him to become his Savior and the Lord of his life.
From Moldova, Svieta and her daughters made their way to Budapest, Hungary because of better educational opportunities for the girls there. We met Svieta when she became part of a weekly Bible discussion group for refugees in Budapest.
As we studied the Bible and prayed together, our small group really started to function as a church.
After he enlisted, Ruslan was quickly promoted to a position that put him in charge of a group of young soldiers. Ruslan felt a fatherly affection and responsibility for these men, calling them "my boys" in his conversations with Svieta. They were sent to fight near Kherson, where the determination and sacrifice of the Ukrainian army eventually liberated the city from the Russian occupiers. But tragically, every one of the young men under Ruslan's command was killed. Ruslan was devastated by the loss and tormented by survivor's guilt. Then nine months after he had escorted his family to safety, he was given military leave to go see them. Just days before that trip, he was in a car accident, a head-on collision. He was killed instantly.
Stunned and grieving, Svieta and the girls tried to make preparations to return to Ukraine for the funeral. Our little Bible discussion group came around them in their hour of need, giving them money for travel expenses and helping them find train tickets. "I don't know how I would have made it through without them," Svieta said. "They are like family."
Once in Ukraine, Svieta left her daughters with relatives in the southern port city of Odesa and continued on alone to the family's home in Mykolaiv, where she was to collect her husband's remains and transport them back to Odesa for burial. Though every moment in Mykolaiv was risky, she also wanted to go to their apartment to pack up some things she wanted to take back to Hungary, since she did not know if she would ever get another chance. She knew she could not waste any time. Rockets were constantly flying overhead. One even smashed into a neighboring apartment building while she was gathering the things she wanted from her apartment. When she entered their apartment, the first thing she saw was a carefully packed bag, filled with all her baking supplies. Her husband had prepared it to give to her at their planned reunion, a final love note, sent from beyond the grave.
The funeral took place in Odesa on the very day that the family was supposed to have been reunited. After they took care of all their affairs in Ukraine, we were able to pick up Svieta and her daughters and drive them back to Hungary. When they arrived back in Budapest, one of the ladies in the Bible discussion group had a big pot of borsch waiting for them, and other church friends spent time with them in their apartment, playing guitar and singing worship songs together. The following week, our little refugee church community held a memorial service for Ruslan, with Svieta and her daughters sharing their memories of the man who had been such a devoted and loving husband and father. There were tears, but there was also laughter, and the family expressed gratitude for the chance to process their grief with a loving and supportive community.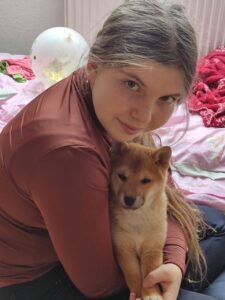 The lives of these dear ladies will never be the same, but they are not giving into despair. They have added new life (in the form of an adorable puppy) to their family, and Svieta is preparing to start a baking business again. She also has another new venture. Inspired by how her Bible discussion group supported her and her family through their loss, she is on a mission to help us start similar groups for refugees in other cities around Hungary, so that no one will have to face their troubles alone and everyone can have an opportunity to meet the God who cares for the hurting.