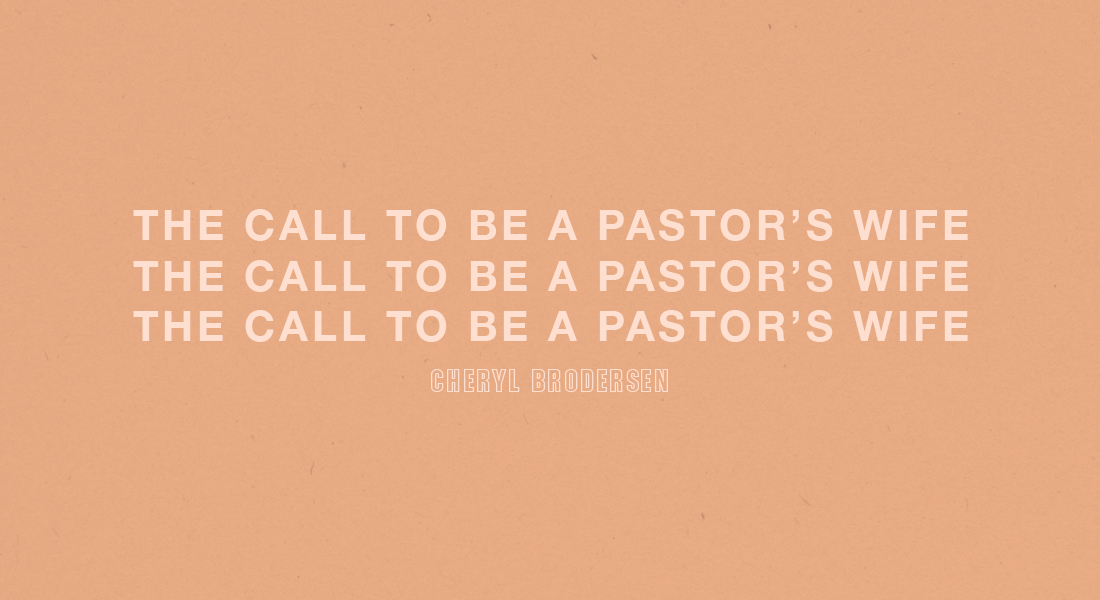 Cheryl will be leading a Training Track on women in ministry at the CGN International Conference on June 24-27! Ladies, this will be a great opportunity to meet and talk to Cheryl! Register now!
***

I entered the role of a senior pastor's wife when I was only 23. That's probably the reason that I barely acknowledged it until a woman I met in San Diego brought it to my attention. Her husband was grandstanding at a children's exhibition that my children were waiting to play on. I hadn't recognized her until she turned to me. After introducing herself, she informed me that her husband was opening a church in our shared county. Then she gushed, "I can't wait to be a senior pastor's wife. What's it like?"
It was a question I had never considered before.
It took me off guard. Somehow, I had never seen myself or my role as a "Senior Pastor's Wife". Yes, I was married to the lead pastor, but that's as far as my thoughts had ever gone. It seemed to be the least of the roles I held. Foremost, I was Jesus' follower. Following Jesus had brought me to and into the place I stood. I had hardly noticed the journey or the lookout point where I was standing.
Simply following Jesus, I had fallen in love with a godly young man who had a heart for God's Word and His people. Simply following Jesus had led to marriage, ministry and children. I had never intentionally directed my life but had sought to be directed by the Spirit of the Lord. Suddenly, I realized that I was standing on a lookout point called "Senior Pastor's Wife." Who knew?
I had not been aware of my footing until the woman at the exhibit had asked me what it felt like. Not to sound overly spiritual, but I had had my focus so on Jesus, that I hadn't really noticed my placement.
It was the same way during my years of childhood. Many people were in awe of my dad. I can't even begin to recount the times I was asked, "What's it feel like to be Chuck Smith's daughter?" I never considered what it was like to be the daughter of "Chuck Smith", but I could tell you in detail what it was like to be the daughter of my dad. To me, my father was not an idol, he was a loving even doting father who sung to me, prayed over me, laughed with me, and was a constant source of security in my life. Ask me what he was like, and I will define him by the relationship we shared. I knew him only from a distance as Chuck Smith, but I knew him intimately as my father.
So, I knew the role of senior pastor's wife only from a distance, but I knew the relationship I shared with Jesus intimately. "Senior Pastor's Wife" was only a precipice, a lookout point and a location. Following Jesus was an objective, a purpose and a lifelong adventure that would always be moving, curving and climbing.
"Pastor's wife" is the call or placement of Jesus for me; it is not my identity, nor does it define me.
I am first and foremost a follower of Jesus. For me, personally, this is a great relief; I don't have to know or perfectly execute the role of the senior pastor's wife. I don't have to memorize lines and dialogue. I don't have to wear the right costume, move my hands in a certain formation, and know where to stand on stage. Even in this place, my lifelong objective and purpose have not changed; I am a first and foremost a follower of Jesus.
Perhaps like me, you never saw your life heading to this place—Senior Pastor's Wife.
Nevertheless, here you are. You might be wondering what is required of you or if there is a specialized handbook for this place that will give you all the instructions you need. There is not. Why? Because, being a senior pastor's wife is a call, a placement, a location rather than an identity. What you do in this place stems from who you are in Christ. Who you are in Christ stems from the self-discovery inherent in losing yourself in Christ and thereby finding the person He created you to be.
Personally, this vital understanding of Jesus' call on my life had made all the difference in my perspective, personal interactions, participation and enjoyment of this place.
Undoubtedly, there are unique challenges and unique benefits in this place, even as the lagoons in Hawaii are unique to the precipices of the Grand Canyon. It requires different attire, but not costumes. It requires different activity and concerns, but not acting. From this vantage point, the view gives a special perspective, but not an exclusive perspective.
Placement as a senior pastor's wife is a divine call.
It is the way in which God, the divine and loving creator, has purposed for me, and you, to serve Him. Since it is a call, it has a purpose, His enabling power, and potential fruitfulness already resident. Since it is a call, it deserves our attention, our appreciation and our carefulness. Since it is a call, it cannot be ignored or refused, but humbly accepted.
This is what I've learned over the past 38 years as a pastor's wife, and what I saw modeled by my mother in the 50 or so years I was able to watch her minister in this call.
There is so much to explore, enjoy and experience in this call. Just to reiterate, it is not a superior call—every call of God is priceless! However, it is a unique call. Like every great call of God, it is the divinely chosen way for you and me to serve our great God and Savior.