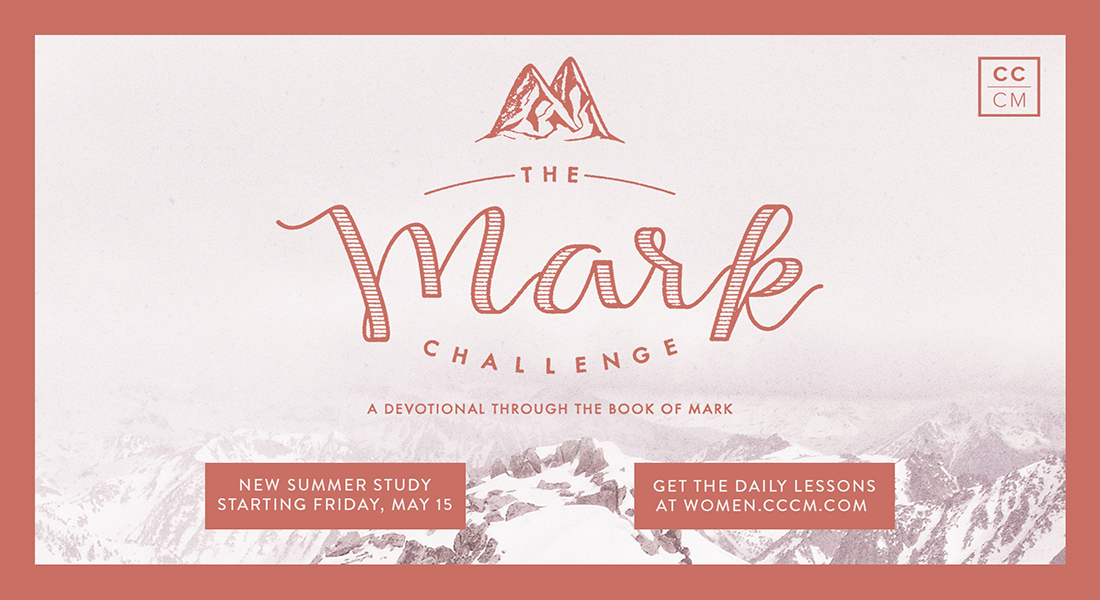 New Summer Study with Cheryl Brodersen!
Ladies! We are taking up The Mark Challenge, a short daily devotional that will carry us through the summer! We invite you to join us LIVE on live.cccm.com this Friday, May 15, at 10:15 AM PT as Cheryl Brodersen introduces us to this exciting study! You can also download daily lessons FREE at women.cccm.com this Friday or NOW via the button below.
When to Watch
Tune in to watch live each Friday at 10:15 AM PT over 15 weeks, May 15 – August 28 (no study on July 3). We will be having a conversation about a new passage in Mark each week with Cheryl Brodersen, Angie Emma, Jasmine Alnutt, and guests.
Invite a friend to study with you … they can join in from anywhere!