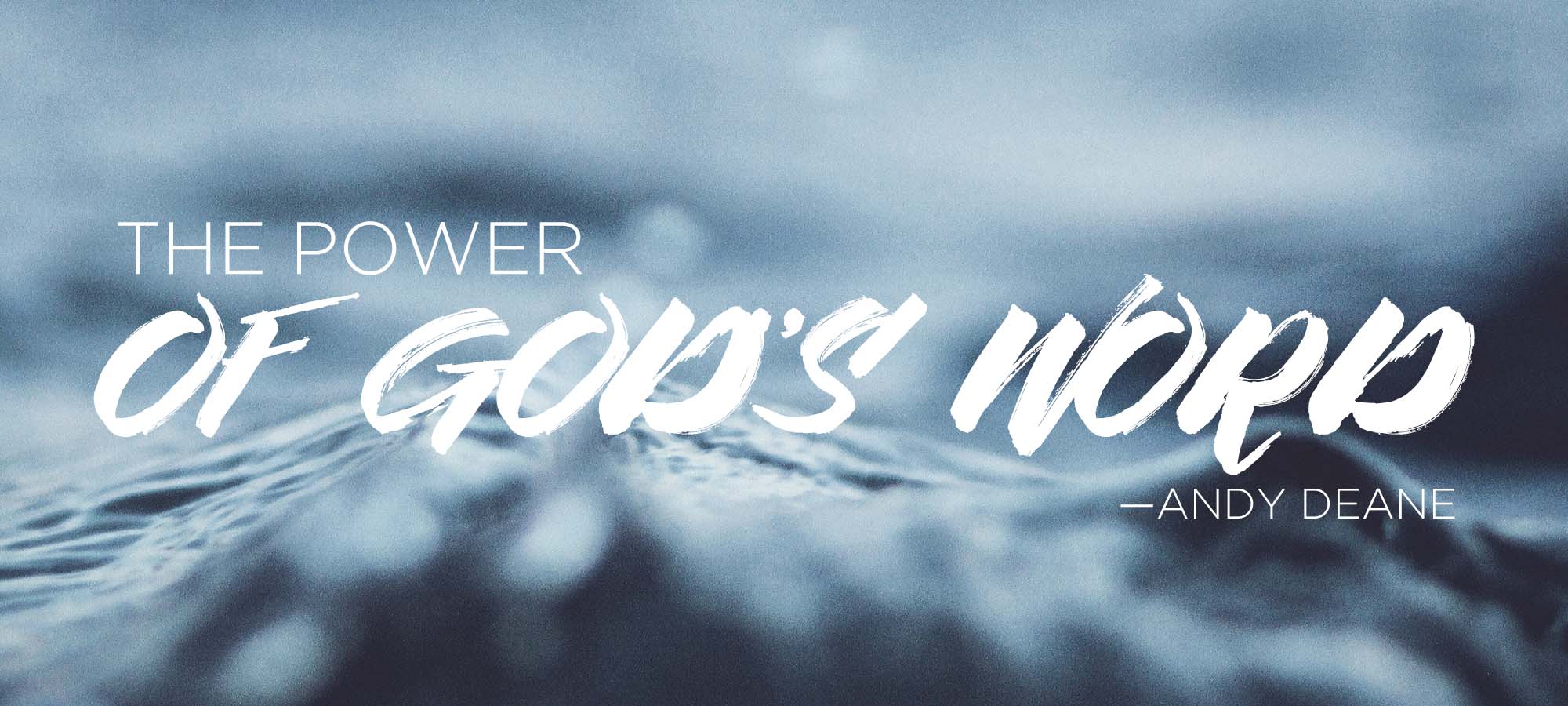 James 1:21-25 teaches one of the most important goals of spending time in God's Word—we should seek to be changed by it. This passage compares the Word of God to a mirror that helps us to see ourselves in light of God's perfect standard. Just like when we fix our appearance as we look in the mirror, we study the Bible with the intention of allowing it to transform us. Our goal is not to master it, but rather, to be mastered by it. Therefore, we should come to God's Word with two basic questions: (1) What does God want to say to me. (2) What does God want me to do? Below is a list of Scriptures that record some of the many responses Christians can have to the Word of God.
Forty-Five ways to respond to God's Word:
1) Let it fall upon good ground in your heart: Mark 4:20
2) Incline your heart to it: Psalm 119:36
3) Hear it and obey it. Be wise: John 12:47
4) Desire it to be established in your life: Psalm 119:38
5) Keep the Word: John 14:23; Psalm 119:60
6) Be willing to speak it before leaders: Psalm 119:46
7) Let God's Word abide in you: John 5:38
8) Meditate on it: Psalm 119:48
9) Continue in His Word: John 8:31
10) Walk according to its teachings: Psalm 119:59
11) Live not only on physical food, but the Word: Matthew 4:4
12) Praise His Word: Psalm 56:4
13) Don't forget it: Psalm 119:61
14) Give thanks for it: Psalm 119:62
15) Choose companions who also fear the Word: Psalm 119:63
16) Magnify His Word even above His name: Psalm 138:2
17) Engraft His Word in your heart: James 1:21
18) Believe it: Psalm 119:66
19) Be a doer of the Word and not a hearer only: James 1:22
20) Desire the milk of His Word: 1 Peter 2:2
21) Value it more than gold and silver: Psalm 119:72
22) Let the Word of God dwell in you richly: Colossians 3:16
23) Desire to learn it: Psalm 119:73
24) Rightly divide the Word of God: 2 Timothy 2:15
25) Hope in the Word: Psalm 119:74
26) Search the Scriptures: John 5:39; Acts 17:11
27) Do not forsake it: Psalm 119:87
28) Find comfort in it: Psalm 119:76
29) Choose His Word: Psalm 119:30
30) Desire for it to change your heart: Psalm 119:80
31) Stick to His Word: Psalm 119:31
32) Run after His Word: Psalm 119:32
33) Seek after it: Psalm 119:94
34) Keep it: Psalm 119:33; Psalm 119:69
35) Consider it: Psalm 119:95
36) Observe it: Psalm 119:34
37) Long for God's Word: Psalm 119:131
38) Delight in it: Psalm 119:35
39) Order your steps in the Word: Psalm 119:133
40) Seek His precepts: Psalm 119:45
41) Ask forgiveness for sin, so His Word can abide in you: 1 John 1:10
42) Be grieved when God's Word is not honored: Psalm 119:136
43) Stand in awe of God's Word: Psalm 119:161
44) Love it: Psalm 119:163
45) Speak His Word: Psalm 119:172 

Now that you've quickly reviewed this list, take time to consider how you can respond to the Scripture you read today during your devotions. How is God asking you to be transformed based on what He has revealed to you? Pray over the passage and finish this day being "doers of the word, and not hearers only, deceiving yourselves" (James 1:22). Afterwards, thank God for the grace He gave you to move beyond reading into the transformative aspect of living it out.