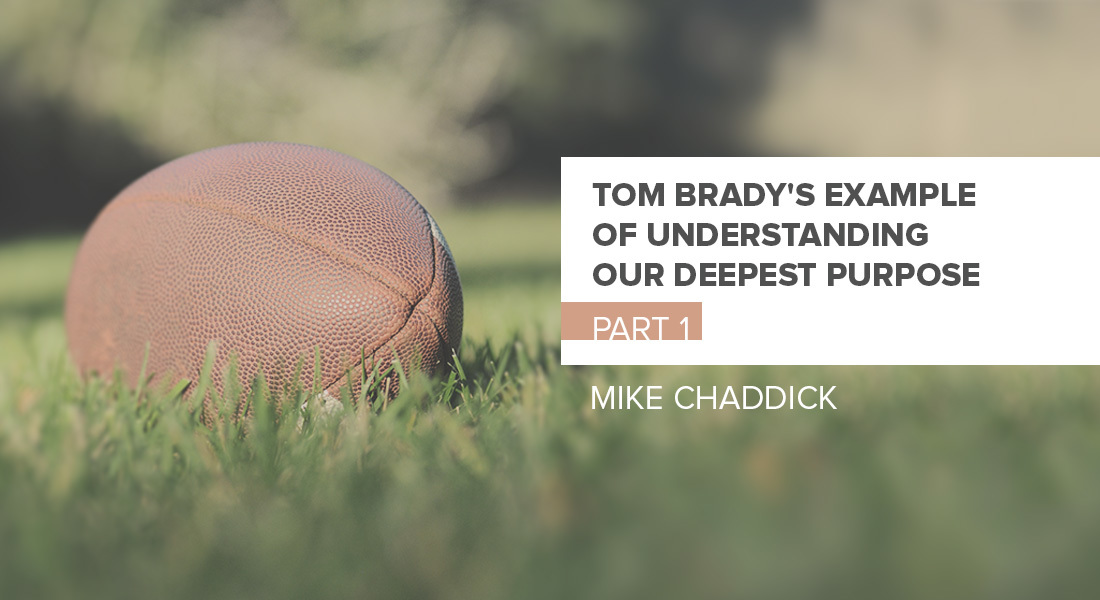 Last Sunday's game was, by many accounts, either one of the best Super Bowls in recent memory, or perhaps the best ever (hard to argue with the latter if you are an Eagles' fan). In any case, such an enormous public platform as the Super Bowl (an estimated 103.4 million tuned in for the game) becomes a medium not only for the athletic skills of the various players, but for their respective personal stories as well. Two of the main stories going into the game were the personal stories of New England quarterback Tom Brady and Philadelphia quarterback Nick Foles. As interesting as these stories are in their own right, from a Christian perspective, they are interesting for the ways in which they compare and contrast with a Christian worldview, and for how they might both help God's people to compete in the arena of life.
Going into the game, the Patriots were the odds makers' favorite to win the Super Bowl by a 4.5 margin, and the biggest reason for that was New England's Tom Brady. Brady is without question one of the greatest, if not the greatest quarterback of all time (I did grow up in the San Francisco Bay Area during the Joe Montana era, so I understand the argument for him as well). Under his leadership, New England has established itself as one of the most dominant franchises in NFL history. Tom, himself, is smashing past records left and right. And to add to that, he is playing at 40 years old and still playing at the highest level (he passed for 505 yards, a new Super Bowl record). His commitment to the game, his willingness to learn, to change his diet, to explore alternative training and therapy, are inspiring as we all realize that while age really can slow us down, many times it is because we let it.
As a Christian, and a man who is about the same age as Tom Brady, I have become more and more convinced that our best years could be, and perhaps should be, in front of us.
One of the things that motivates Brady to continue playing and challenging himself is the belief that because he has seen so much more of his opponents' formation and plays over the years, he ought to be able to respond even better now than ever before. Simply put, he has become much wiser. As Christians, as we grow in the Lord, and we see the many looks or temptations the Devil throws our way, we too ought to be learning, growing and responding better than ever before. Our spiritual life should be thriving, and perhaps, it is in our later years where we are meant to do even more for God than in our younger years. While it is true that we have to take our limits seriously, it is equally true that we must not impose false limitations on ourselves that keep us from pursuing God's call on our lives.
At the beginning of episode five of his "Tom vs.Time" videos, Brady says, "Spirituality means a lot of different things to different people, for me, it's your deepest purpose." While one could critique this statement biblically and theologically, I find it quite useful. For Tom, his deepest purpose is to be the most he can be, not just on the field, but also at home with his family. This is admirable, and I could certainly think of worse purposes. But from a Christian perspective, something is missing. Christianity wants to say, yes, spirituality is your deepest purpose, but it is not something you decide for yourself. And as great as sports or family may be, they are ultimately not our greatest purpose. One of the great fathers of the early church, St. Augustine, summarized the mystery of life's purpose this way, "You have made us for yourself, O Lord, and our hearts are restless until they find their rest in you." Our deepest purpose is to know the only true and living God, and Jesus Christ whom God has sent (John 17:3). So if we are truly finding our purpose, we will be constantly learning, growing and attempting great things for the kingdom. May what was said of Job be true of us, may our latter years be more blessed than the first (Job 42:12).