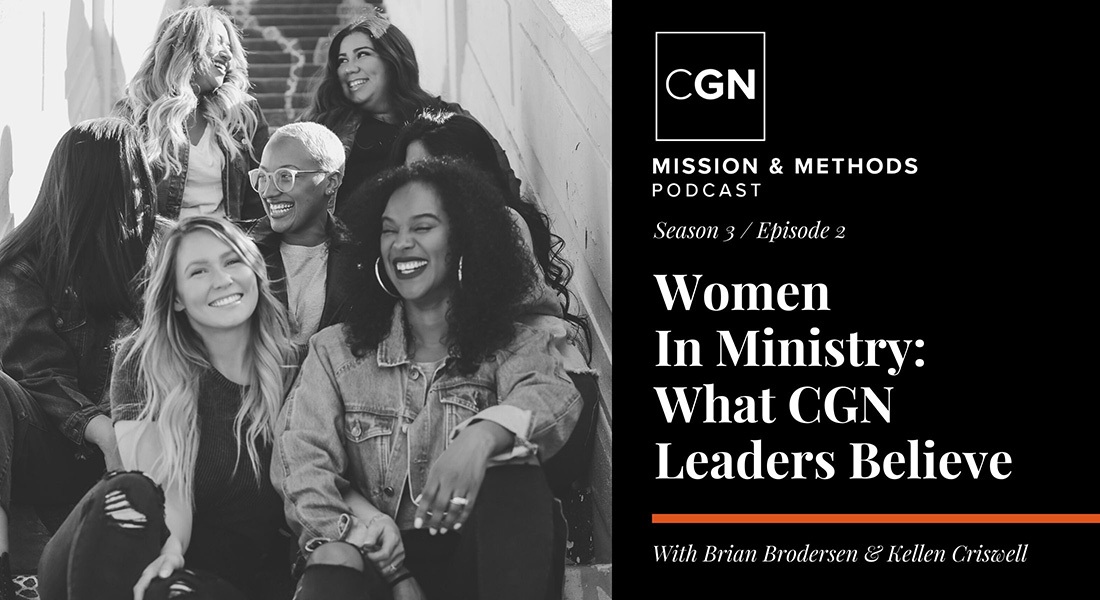 In this episode of the CGN Mission & Methods Podcast, we open our Bibles to examine the much-debated topic of the role of women in ministry leadership.
As a network, CGN churches are complementarian. In this episode, Nick Cady asks Brian Brodersen and Kellen Criswell to explain the complementarian and egalitarian positions, and why Calvary Global Network is complementarian. Further, they explain what this means for CGN churches, and where there is room for diversity of practice in this area.
Listen toward the end of this episode for a clip of Pastor Chuck Smith giving his perspective on this topic, in a recording from 2008.
Click here to read the CGN statement on Women in Ministry Leadership
New episodes come out every two weeks on Wednesday mornings. Make sure to subscribe, and new episodes will be delivered to you as soon as they are released.
–––
The CGN Mission & Methods Podcast is the official podcast of the Calvary Global Network (CGN). Hosted by CGN Director, Kellen Criswell, the podcast features discussions on theology and ministry practice related to three foundational aspects of Great Commission work: gospel proclamation, disciple making, and church planting. Guests include church and mission leaders, missiologists, and theologians from Calvary Global Network, and friends of CGN of diverse evangelical traditions from around the world.