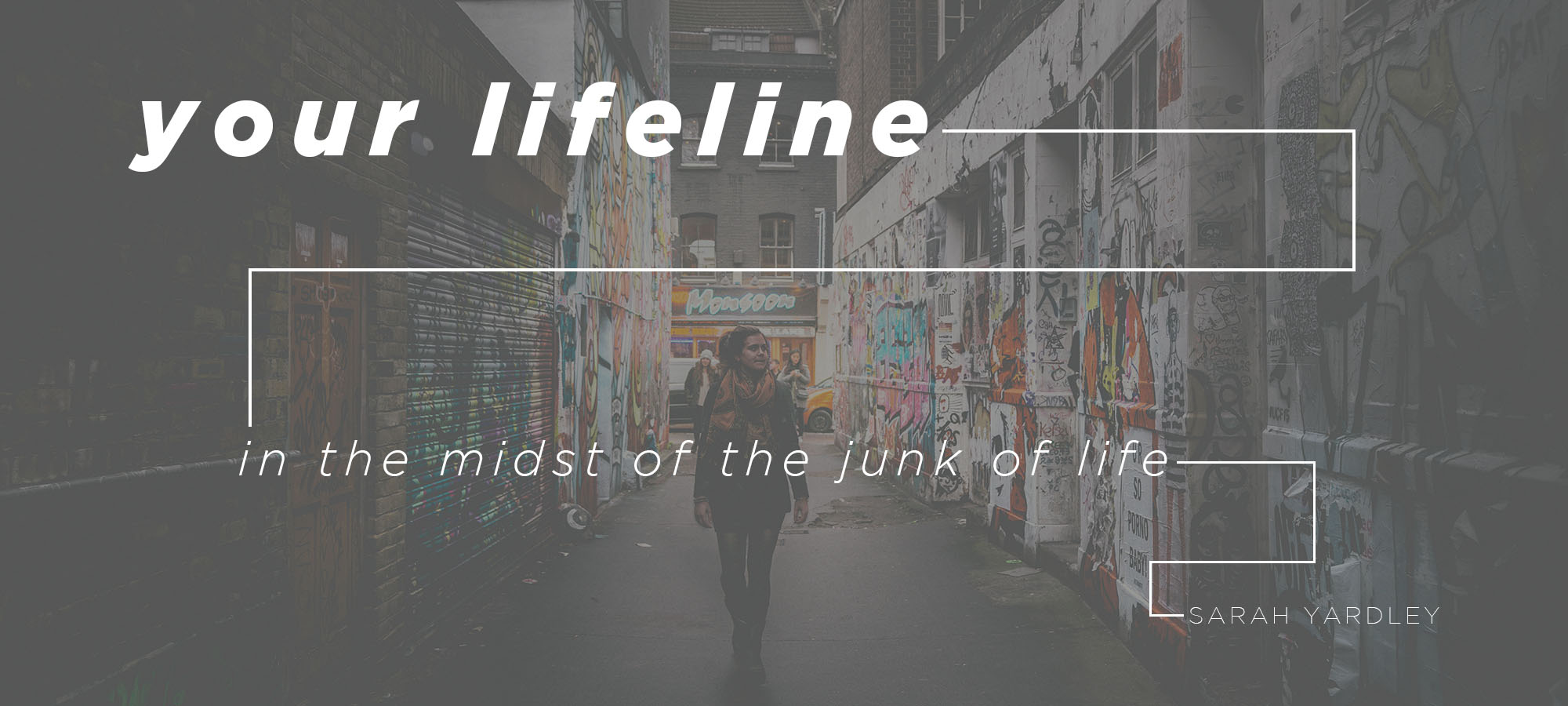 I heard a story last week about a preacher who stepped into the pulpit. As he spoke, the congregation instantly recognized the hand and presence of God on his life. He spoke with gentle authority about Jesus, and it was evident that he spoke from experience. Immediately after he finished his message, a younger man stepped into the same pulpit. He was full of exaggerated hand gestures and flashy inflections but lacked the authority and power of the Spirit-filled man who spoke before him.
The application was simple: There is no replacement for our authentic, personal, private walk with God
What we share publicly reflects what we have gleaned privately. Lately, my life has been buried in emails, to do lists, appointments and phone calls. I am almost always behind, and there is no end in sight. The simple workload is one thing, but what is blindingly overwhelming is the "junk." I use this term for all the baggage that weighs us down – the critical comments, the sin in our own hearts, the places where we experience pain and heartache. I laid in my bed and wept one night last week from the comments of Christian brothers. It would be easy to dwell on the junk. We sift through it sometimes in our minds and our hearts. To extend the analogy one step further, we rummage through the junkyard as though we might find scraps to keep and treasure.
As I sat sorting through this junk, filing it and labeling it, setting aside pieces to turn over and try to incorporate into my life, I was told the story of these two preachers and the observations on their life and message. The difference is always evident in the effects of our lives.
When I worry about the junk, it results in sleepless nights, bitter comments and flashes of unexpected anger and resentment.
My ability to give the love of God is hindered by the junk. I begin to see my message and ministry through the clouded filter of misconceptions. We know from Scripture that, "The gifts and calling of God are irrevocable." (Romans 11:29). We believe that those who proclaim truth "…Have been anointed by the Holy One, and you all have knowledge." (1 John 2:20). We trust that "The word of God is living and active, sharper than any two-edged sword, piercing to the division of soul and of spirit, of joints and of marrow, and discerning the thoughts and intentions of the heart" (Hebrews 4:12).
Calling. Anointing. Power. Discernment. We proclaim that, by the power of the Spirit of God, these things rest on the lives of believers. In contrast, held in tension with these things, we understand that "…We have this treasure in jars of clay, to show that the surpassing power belongs to God and not to us" (2 Corinthians 4:7).
The older I grow, the more I see my own faults and failings. It is easy to be distracted by the junk and to spend my time sifting through the arguments that will pass away. I'm faced, then, with a choice. I can learn to cover my brokenness with flashy inflections and exaggerated hand gestures, or I can simply, quietly seek the presence of Jesus.
When I sit with Him, I see the junk through the lens of His love
Someday, because of who He is, He will redeem it. Those scraps will be part of His treasure. For today, He is calling me to step out of the junkyards and waste heaps, which will always be there, and to invest in the truths that will build a lifelong legacy.
"Indeed, I count everything as loss because of the surpassing worth of knowing Christ Jesus my Lord. For his sake I have suffered the loss of all things and count them as rubbish, in order that I may gain Christ" (Philippians 3:8).