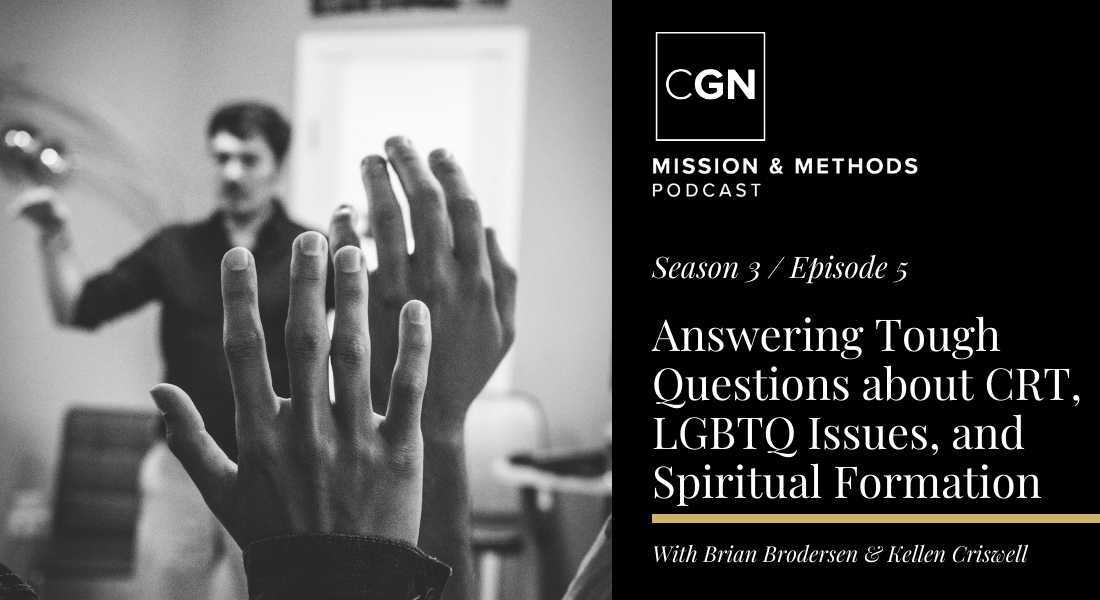 What do CGN leaders believe about things like Critical Race Theory, or how we should relate to those who identify as LGBTQ? Is talking about "spiritual formation" biblical, or does it open people up to unbiblical influences?
In this episode of the CGN Mission & Methods podcast, we answer some questions that you, our listeners, have sent in. I ask Brian Brodersen and Kellen Criswell questions related to some of the most pressing cultural issues of our day, including Critical Race Theory, Social Justice, LGBTQ issues, and more — giving them a chance to respond to your questions and share their thoughts on these matters.
Make sure to listen for a clip from Pastor Chuck Smith, in which he gives his take on racial prejudice and even white supremacy in the church.
The CGN Leadership Statement on Racism can be found here.
New episodes are being released every two weeks! Make sure you subscribe to the podcast, so each episode will be delivered to your device as soon as they come out!
We'd love to hear feedback from you on these episodes. You can email us at cgn@calvarychapel.flywheelsites.com