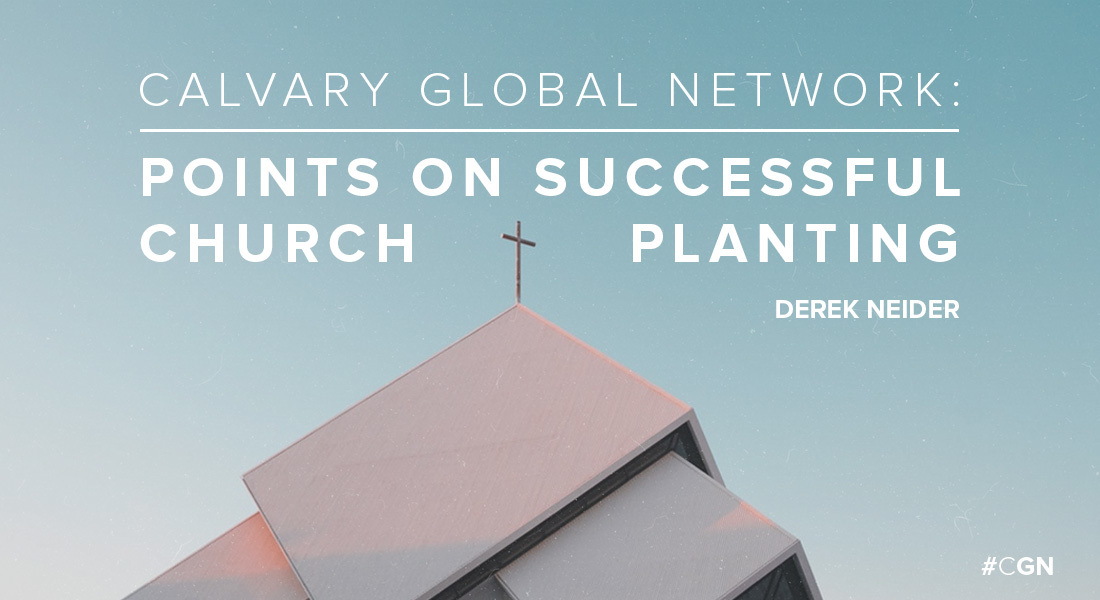 Nothing excites me more than to see new churches planted. New churches mean souls being saved, lives being changed, God being worshiped, more churches being planted and the kingdom of God growing. Who isn't excited about that? I'll be at two conferences in Mexico this month where church planting will be a focus. Pastor Jonathan Domingo in Ensenada and Pastor Mike Vincent in Rosarito are passionate about church planting, and their respective churches are amazing at it.
It's my firm belief that every church should be multiplying. Regardless of size, resources and staffing. According to recent studies, there are 148 million unchurched people in the U.S. alone. Las Vegas comes in at number five in the top 10 most unchurched cities in the U.S. So, I would say now is a good time to plant a church! There are three simple steps that any senior pastor and leadership team can take to help them move in the direction of church planting multiplication.
1. PRIORITIZE
The first and most obvious step is to make church planting a priority. My life is no different than any other senior pastor. There are a thousand things every day that can consume my attention, with another thousand tomorrow. One of the most challenging tasks as a leader is to wade through the milieu and crystalize priorities. I try to achieve this by focusing on four things: prayer, preaching, people and purpose. Those four responsibilities are non-negotiable and one day before God, I will be held accountable for how I've handled each one.
With respect to purpose, I believe it's the responsibility of the senior pastor to know and carry out the mission of the local church he leads and to keep the congregation and the leadership team focused on that mission. You may call it vision or mission, but ultimately, it's the same thing. What is it that God has absolutely called you to? Our strong conviction is that multiplying the local church in a national and international context should be a priority for every senior pastor. You don't have to go any further than the Great Commission to see this mandate. Going into all the world and making disciples means that those disciples will gather together. And when they gather together, they are the local church ultimately reaching their community.
Therefore, all efforts to reach the lost in any context comes back to establishing churches.
There's no legitimate reason for any senior pastor to discount this as a priority. Resist the temptation to fall into the "I can't" category. I can't plant churches because I don't have the resources. I can't plant churches because I don't have enough leaders. I can't plant churches because I don't know how to train people. You get the point; there will always be an "I can't." You're only in the "I can't" category if you choose to be. I have seen some of the most unlikely pastors and churches used by God to multiply the local church in ways that can only be understood as supernatural.
Commit to church planting as one of your top priorities and communicate that. Communicate it in your mission statement, on your website, in the studies you teach, the events you lead, and when you equip the people for the work of the ministry. If you are passionate about church planting, your people will be too.
2. PREPARE
Second, prepare yourself, prepare your church planters and prepare your church. I see myself as a perpetual learner in the church planting process. Because it's a priority, I want to be as educated and experienced as possible. That means learning not only from personal steps of faith but also from others who have experience.
Maybe more than ever there are excellent resources to develop a pastor to become an effective church planter. I believe the adage, "Leaders are readers," is especially true for pastors. It works like this, "Prepare yourself so that you are able to prepare others." And the importance of preparing others cannot be overstated. I have heard Calvary pastors say, "If a church plant succeeds, you know it was from God; if it fails, you know it wasn't from God." Well, what if the failure of the church plant was a failure in adequately preparing the planter? This might not be a comfortable question to ask, but I think it has to be asked.
We have two church planting programs. The first, is our national program called Pipeline and the second, is our international church planting arm called Calvary Church Planting International. Both programs utilize a classroom, internship, launch coaching approach to prepare and support church planters and their teams for successful plants. Our national program based out of Las Vegas is being consolidated into three Pipeline workbooks – Learning, Coaching, Launching.
As you make church planting a priority and prepare yourself, take the preparation of your church planters seriously. Find solid resources and customize them for your mission and context. No need to reinvent the wheel, but also no need to send out unprepared people. If you're serious enough to take these steps, then it proves you are passionate about planting churches; and at this point, it will be evident to the people you are leading. Your passion for planting will come through in team meetings, in home group settings, when you're praying and as you're teaching the Bible. In other words, the people are going to get it. Frame the mission clearly. Pray that the people in your church become as excited about planting churches as you are. They may not be the planter or part of the planting team, but they are the prayer backbone and support arm for the churches that will be planted.
Next month's article will be part two of Successful Church Planting focusing on the importance of establishing solid partnerships with some closing thoughts.