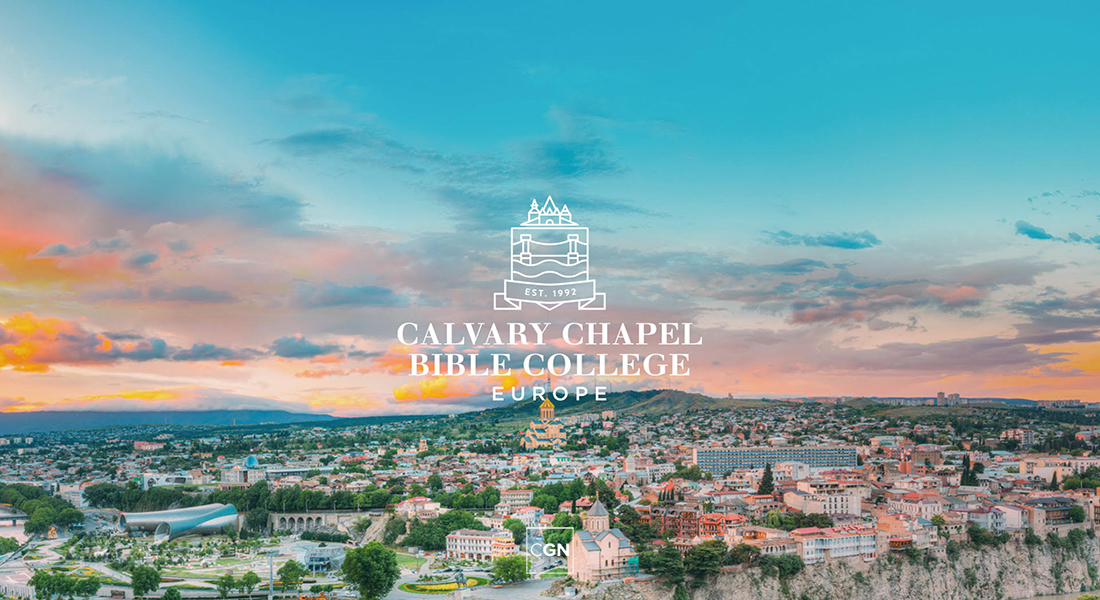 Calvary Chapel Bible College Europe is on the move!
The Bible college originally began at the castle in Austria which was purchased by Calvary Chapel of Costa Mesa more than 25 years ago. As nation after nation began opening up to the gospel with the fall of the Soviet Union, CCBCE then moved to Hungary with a strategic vision to bring the gospel to Eastern Europe. With many of these countries now having national pastors and leaders at the helm of mission-sending churches, the frontier of missions for CCBCE is now moving further East.
Where is CCBCE going?
The country of Georgia is located in the Caucasus mountains—a place where east meets west. Georgia is strategically positioned as a bridge between Europe, the Middle East, and Asia. Seventy-six percent of Georgia's population belongs to the Georgian Orthodox Church. Georgia was the second country in the world (after Armenia) to adopt Christianity as the official state religion in 326 AD. Georgia borders Turkey, Armenia, Azerbaijan, and Russia. It is in close proximity to Iran, Iraq, and Jordan where visitors from these nations are welcome to travel freely to and from Georgia for leisure, education, and business.
Doors are opening wide.
Georgia is surrounded by nations that have historically been difficult to reach with the gospel. And yet, the doors of many of these places are now shaking. God is doing a work throughout the world and we believe that He is going to continue using CCBCE to train pioneering leaders to venture into these places and beyond with the gospel. Five years ago, Jed Gourley and his family moved to Tbilisi, Georgia to plant a church. Now three and a half years later there is a growing body of believers. CCBCE will work in conjunction with and under the umbrella of Calvary Chapel Tbilisi.
When is CCBCE moving?
Calvary Chapel Bible College Europe will move this summer. Our Fall 2020 semester will begin in Tbilisi, Georgia, in September.
What will it look like?
The first year of classes will be an experience like no other. As foundations are being laid in this new country, opportunities for CCBCE students abound. By living in Georgia, students will interact with, and serve those who have access to places we as foreigners seldom do. Along with new opportunities that will arise being a part of this new church plant, students will be raised up and discipled in the Word of God through the Bible college programs. Calvary Chapel Bible College Europe will continue to welcome students from all over the world.
CCBCE Programs
ASSOCIATE OF BIBLICAL STUDIES: 2-year Calvary Chapel Bible College program with an emphasis on missions
SCHOOL OF MISSION: 1-year program of cross-cultural training and equipping for missions and church planting
A VISION FOR LIFE: 40-day summer youth discipleship program
Students can apply now!
We are now accepting applications for our Fall 2020 semester at ccbce.com
Yes, this is really happening! Beginning this fall, CCBCE is moving to Georgia. As you pray for us, should the Lord put it on your heart to be more involved in this endeavor, please feel free to contact us.
To God be the glory, great things He has done and wondrous things He is about to do!