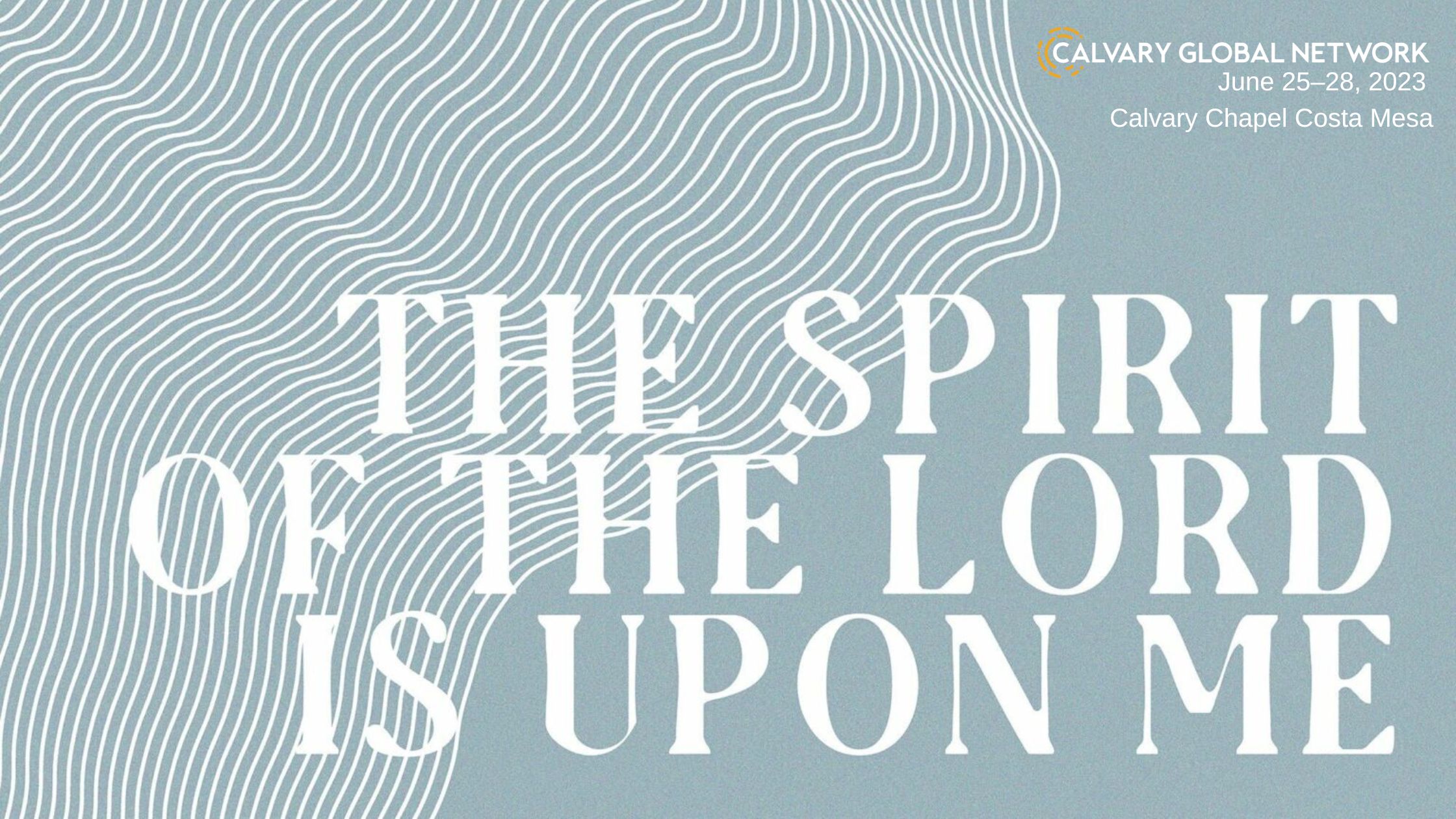 We are excited to announce the upcoming 2023 CGN International Conference, June 25-28, 2023, at Calvary Chapel Costa Mesa. The theme of the conference is "The Spirit of the Lord is Upon Me," based on the scriptures in Isaiah 61. If you are looking to deepen your faith, and connect with fellow believers, we hope you will come and be encouraged as we anticipate the Spirit of the Lord coming upon us.We would like to personally invite you, your ministry team, your friends in ministry, and anyone else you think needs encouragement to attend and be strengthened along with us.
Our three full days together will be filled with teaching from leaders around the world, engaging panel discussions, and practical workshops. Not only will you, and your team and friends, receive valuable insights from experienced leaders in the field, but each of you will also have the opportunity to make new connections and rekindle old friendships.Each day will be packed with opportunities to pray, worship, learn, fellowship, and share meals together, creating the perfect environment for reflection and growth.
Whether you are a pastor, elder, usher, worship or youth leader, or involved in administration or children's ministry, this conference is designed to equip and inspire you.Again, our theme for this year's conference is "The Spirit of the Lord is Upon Me." As such, we believe that as we spend quality time in God's presence, we will be empowered to fulfill our calling and impact our communities for His glory. Do not miss out on this incredible opportunity to grow in your faith and ministry. Register now!