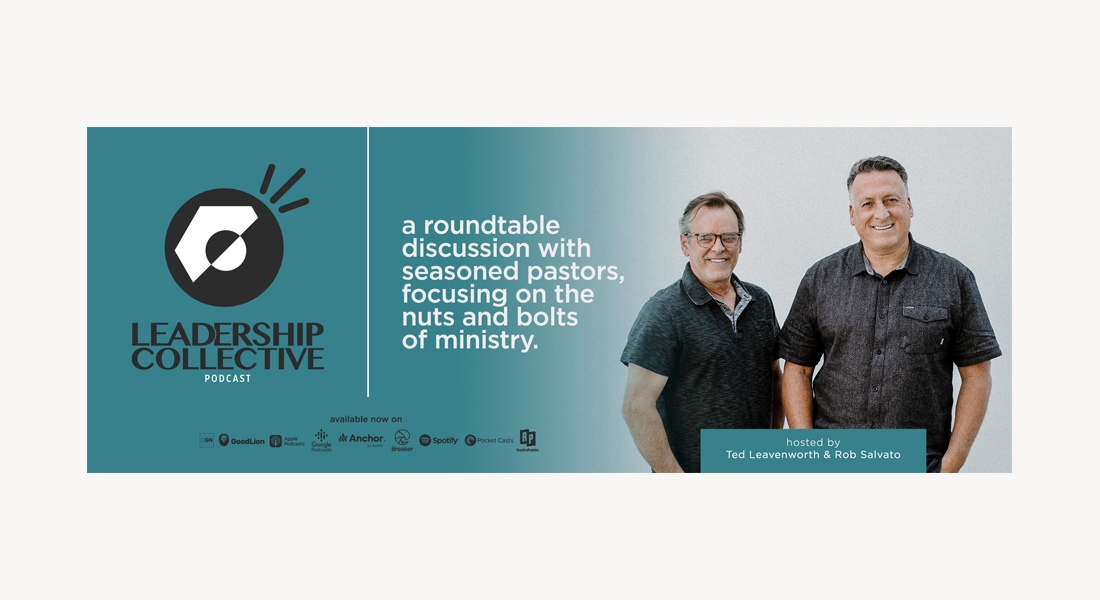 The Care & Coaching Team focuses on the needs for ministry leaders. Watch as Ted shares a quick explanation on how this team functions and desires to provide the right care and coaching for ministry leaders. Learn more at calvaryglobalnetwork.com
The Leadership Collective Podcast is a roundtable discussion with seasoned pastors, focusing on the nuts and bolts issues of ministry. Each month, Rob Salvato and Ted Leavenworth tackle the common challenges that leaders face, and share the practical lessons they've learned along the way.
"So far we've had Ed Taylor, Nate Holdridge, Mark Foreman, and Jim Gallagher join the conversation, with many more guests and episodes on the horizon."
Enjoy the first three episodes here. You can find all episodes and listen to Leadership Collective on all podcast platforms.