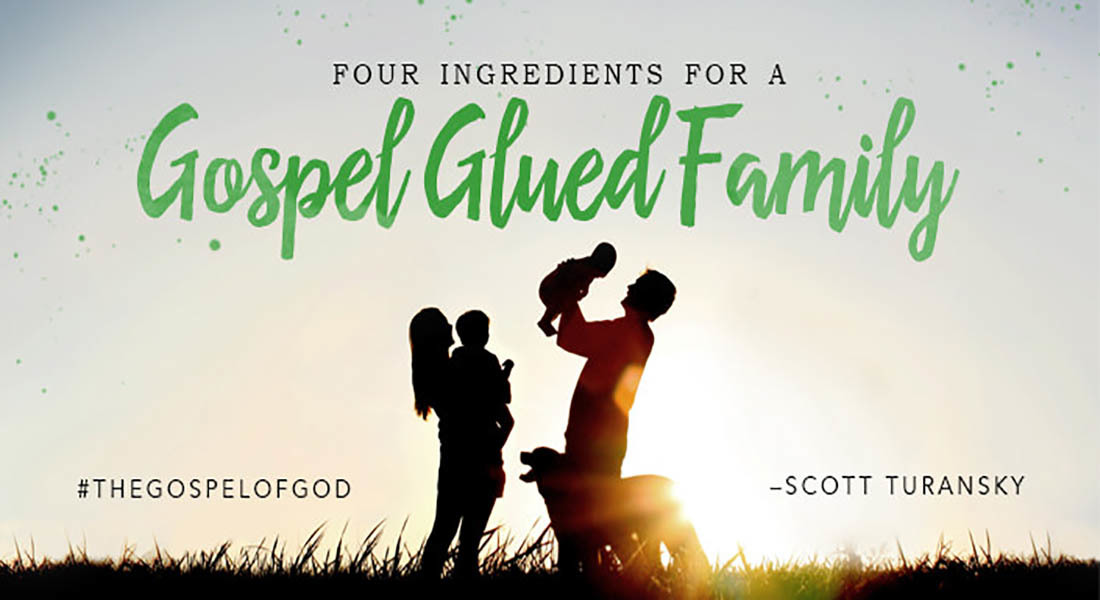 Amanda is a single mom with three great kids and wanted her family to be close. In fact, Amanda looked for ways to experience that closeness regularly. They ate meals together, laughed and had fun, and she took a strong stand against any bickering. But Amanda wanted more. Amanda is a Christian and wished that she could make her faith more of a family experience.
What Amanda did in her family was strategic, and in fact, all of us can learn from her, whether we live in a single parent home or in a traditional family that has both a dad and a mom.
Amanda was particularly touched one Sunday by the biblical story of Joshua coming into the Promised Land and making a pile of stones. Joshua 4:6-7 shares the purpose of the monument. "In the future, when your children ask you, 'What do these stones mean?' Tell them…."
There was a spiritual sharing going on within the family in biblical times and Amanda wanted more of that in her own family. Every once in a while she experienced some kind of spiritual conversation and found that it was always special. It seemed deeper and more meaningful than anything else they did together. Could she encourage that kind of dialogue more often? The answer is yes and Amanda did four things that any parent can do to increase closeness in family life.
#1 – Make prayer intentional and obvious
First, Amanda began praying for each of her kids regularly. But she didn't just pray for them. She told them she was praying for them and asked them for things to pray about. She would ask them how they were doing in those areas and pointed out when the prayers were answered.
One day, Amanda's seven-year-old son burst into the house after school with wide eyes and said, "It worked!"
Mom was a bit surprised and didn't know what he was talking about.
"Your prayers worked, Mom. I got 100 on my math test."
They rejoiced together. In fact, Mom said, "Wow, that's great. Why don't we take a moment and pray right now and thank God." The next few moments were very special and Amanda noticed that this was a very meaningful time of connecting her son personally with the Lord.
#2 – Reveal the practical nature of God's Word
A second thing that Amanda did was share a scripture with her kids regularly. Sometimes she would write it on the whiteboard on the wall behind the kitchen table where everyone could see it.
In fact, she invited her kids to suggest scriptures that might be helpful for their family. Her nine-year-old daughter suggested Proverbs 3:5-6, "Trust in the LORD with all your heart and do not lean on your own understanding. In all your ways acknowledge Him, and He will make your paths straight."
They discussed why that verse was helpful over dinner that night. It was interesting to hear the kids share their perspective on "straight paths" that evening.
#3 – Point out God's activity in our lives now
Amanda decided to regularly ask the question of her kids, "What did you see God do today?" Sometimes the kids didn't have much to say, but occasionally they had a good answer. Mom wanted her children to recognize that God is working in our lives all the time, not just before meals and bedtime.
Her eleven-year-old pointed something out from the news one evening. "God got that guy released from prison." Amanda listened as her son told the story of how a persecuted man in North Korea was released.
Sharing about God's work seemed to make everyone more aware of God's presence. In fact, she realized that she was now having more conversations with her children about spiritual things than ever.
#4 – Serve the Lord together
As Amanda evaluated their schedule and activities, she realized that they were very busy people, each one of the children as well as herself. It seemed that they were always on the go, driving from here to there and then getting back to this place just in time to pick up someone else from their activity.
The busyness of their family was good, but Amanda realized that they weren't doing anything that was serving others as a family. In fact, most of the activities that they were engaged in seemed to be about self. They each had activities to go to, and the continual self-focus needed some adjustment.
She determined that they would look for ways to serve on Sunday morning at their church. Her oldest son joined the greeting team and became an usher assistant to hand out bulletins. They all stayed for an extra twenty minutes after church to help clean up.
In fact, it was this service they did together that provided something Amanda wasn't expecting. They were establishing an identity as a family. People took notice and mentioned that they were a family that served the Lord. She and her children enjoyed the reputation they were making.
Amanda decided that they would have a family verse and they put it on their wall, "But as for me and my household, we will serve the LORD" (Joshua 24:15).
It wasn't long before Amanda saw it happening. The closeness she longed for in her family was becoming real and powerful. She had to continue to be the force behind the spiritual interaction but occasionally her kids pitched in. They would pray for each other, share scripture that applied to their personal lives, and point out God's activity in their lives.
Amanda was building a spiritual foundation for their family. Instead of having a foundation based on activity or things they liked or disliked, now they had a more significant and meaningful vision for their lives. God was doing something important. Their family identity as a family that served God was developing.
Any mom or dad can have a spiritual impact on family life. All family members are at different points in their spiritual receptivity. Even if a child is rebellious or has a hard heart, spiritual activities can have a significant effect. The key is to have someone in the family who believes in God strongly enough to try to take on the challenge. Spiritual leadership starts in the heart of one person. When it happens there, other people see it and significant change takes place.
Dr. Scott Turansky is a Calvary Chapel pastor and heads up the National Center for Biblical Parenting. You can learn more about his book on spiritual development in children called Motivate Your Child, at biblicalparenting.org.