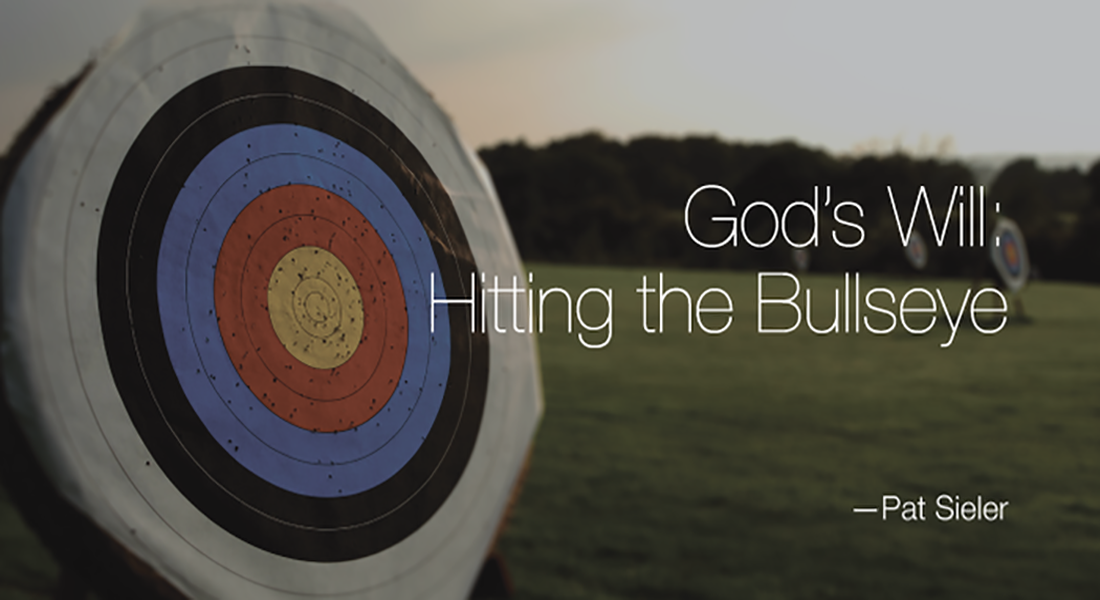 J. Robert Ashcroft, former president of Evangel College and father of U.S. Senator John Ashcroft wrote, "All heaven is waiting to help those who will discover the will of God and do it."
"What is God's will for my life?" is one question that all of us who name the name of Christ have asked at some point in our lives. "Should I go here or should I go there?" "Should I go to this school . . . take this job . . . marry this person . . . move to this city?" I've known many people who have struggled with the decision of whether or not to quit their job and "go into the ministry."
The Bigger Question
Whether educational, vocational, matrimonial, or geographical choices, we all have to make them at some point. We all want to make the right decisions. But how do we know if our decision will be the right one? What if we blow it? What if we make the wrong decision in one of these important areas?
Sometimes people wonder if they are living life "outside the will of God." How can you be sure that you are in God's will? Have you ever wondered if God even has a will?
Could it be that we are asking the wrong question?
Let's do something that is hard for those of us who live in North America. Let's forget about ourselves!
Let's not ask the question, "What is God's will for my life?" and let's ask the question, "What is God's will for the world?" Aaah! Now we are on to something! God's plan for the world can be summarized in two words: salvation and discipleship. God wants people to be saved (1 Timothy 2:4). After they are saved, He wants them to become growing Christians (Colossians 2:6–7,Matthew 28:19–20).
Did not Jesus come to provide a way for us to be saved? Is this not absolutely the mostimportant message in the history of the world? Once a man, woman, boy, or girl experiences salvation, God's plan for that individual is spiritual growth. He wants each of us to becomemature in faith. He does not want us to be stagnant but to be growing. In fact, the writer of the letter to the Hebrews assumed that spiritual growth was the expected norm of Christians. He expected the readers of the letter not just to be growing, but to be becoming teachers: "Although by this time you ought to be teachers . . ." (Hebrews 5:12).
So let's take this question of God's will for our lives a step further. If God is all about evangelism and discipleship, doesn't it make sense that His will for your life and mine would have something to do with those two purposes? Instead of asking, "What is God's will for my life?", perhaps the better question is, "How am I uniquely equipped to invest my time, talents, and treasures to be part of full-filling God's will (evangelism and discipleship) for the world?"
More Questions
If you are a Christian, God's will for your life has something to do with evangelism and discipleship. Keeping that as the foundation, start asking yourself questions like this: "What am I good at? What do I do that blesses other people? What do I want to do before I die? How am I using my disposable income? What gets me more excited: evangelism or discipleship? What have I done that God has really blessed? What opportunities do I have that others don't? If money was no object, what would I do? Where would I go?" What about your current career? Does your job open up any opportunities for you to take the love of Jesus to places where there is no witness for Christ? Will that increase in salary give you more financial resources to help missionaries or sponsor a new evangelism program at your church?
Single? Does the person you are dating help you grow closer to Jesus? Is your future spouseministry minded? (If not, do not marry that person!)
Have you considered starting a Bible study or prayer group in your new school or neighborhood? Do you love to travel and learn about other cultures? What about taking your skills to countries that are closed to the gospel? Have you ever considered mentoring younger men or women? Do you have ministry experience or life skills from which others could learn?
Stop reading for a moment.
Now pray.
Then go back through this list of questions, and take some time to write down some answers.Do some soul-searching, keeping in mind that God is all about evangelism and discipleship.When you truly understand what is on God's heart, you will make different choices. It's not just about choosing a job or a school or a mate. It's about examining that decision in light of God's master plan of evangelism and discipleship.
One of the reasons I decided to become a senior pastor is for this very matter. Over time, I began to see that the best way for me to fulfill the Great Commission in my life was to pastor a church. That's not going to be the same for you, necessarily. But you are called by God to do something in the way of discipling others. If you are not making disciples, you are out of the willof God. God wants to use your life to help others grow closer to Him.
It may happen as you start a lunchtime prayer meeting or Bible study at work. It may happen as you open your home to host a small group from your church. It may be sharing your testimony with a coworker or at a business luncheon. If you are a plumber or a carpet cleaner, when yougo into a customer's house, are you open to sharing the love of Jesus with that customer? Do you pray for them, if only quietly to yourself?
If you have children, you have a God-given mandate to disciple them. If you don't have children, whenever you interact with younger people at your church, encourage them in the things of the Lord.
Whether it's formal discipleship and mentoring, or whether it's informally but intentionally talking about God with people, you are a disciple maker and a soul winner!
You are part of God's plan for the world. You can start living this out today!