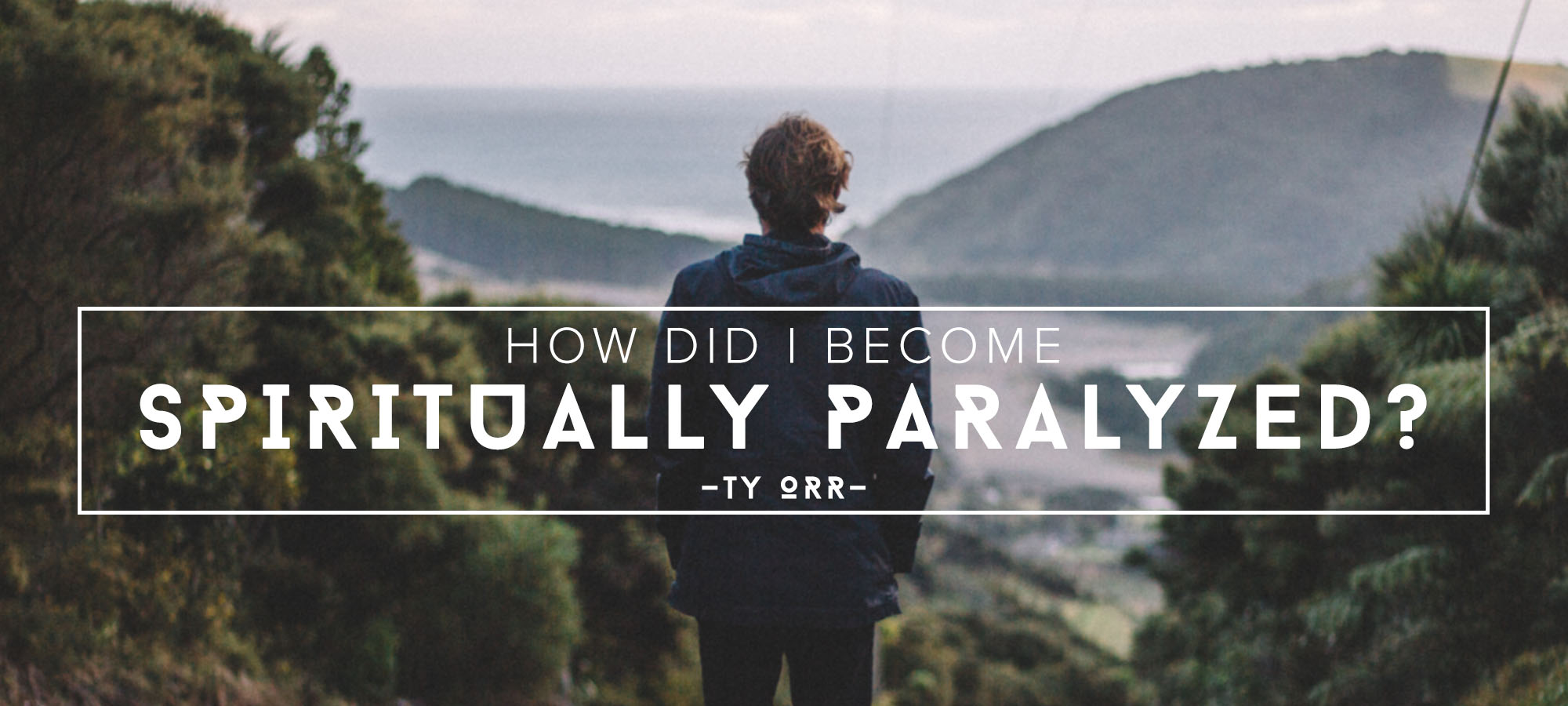 I do suppose, and I pray my deduction is accurate, that you and I desire to live within the beautiful refreshment received through our personal relationship with Jesus. It seems at least (from 25 years of pouring out love and council into countless individuals, marriages and congregations), each of us earnestly desires relief from the soul-scorching heat and intense pressure that comes upon us all every day through life's complexities. As we wait for the soon coming of our Lord and Savior Jesus Christ, the toils of our life are not going to be backing down any time soon.
Believers all around the world desire, and are needing, God's sweet, refreshing relief from life's intense pressure and heat, yet it eludes them. They are continuously feeling parched, weary, wounded and worn. They become so completely drained that when it is time to act, they have no zeal or strength for the fight! Watching hopelessly from a distance, trapped in their place of spiritual convalescence, completely paralyzed and unable to enter into the battle for lost souls.
Why does this happen to so many?
I would propose there are a few reasons: The first being, we are often not spending the time where we should be; the second is we are spending way too much time where we should not be, and lastly, we're not being transparent and humble before the Lord.
Beginning with the first, we are not immersing ourselves in the reading, studying and memorizing of the Word of God. We are not protecting nor making the much needed time to spend in fellowship with God through His Word. The Psalmist wrote, "Blessed is the man who walks not in the counsel of the ungodly, nor stands in the path of sinners, nor sits in the seat of the scornful; but his delight is in the law of the LORD, and in His law he meditates day and night. He shall be like a tree planted by the rivers of water, that brings forth its fruit in its season, whose leaf also shall not wither; and whatever he does shall prosper" (Psalms 1:1-3). This is where we get our strength, refreshing and longevity; God's beautiful gifts poured out onto each of us as we make God's Word our daily delight. Isaiah penned, as he was moved by the Spirit of God, "So shall My word be that goes forth from my mouth: it shall not return to me void, but it shall accomplish what I please, and it shall prosper in the thing for which I sent it" (Isaiah 55:11).
God's Word not only brings peace, comfort, strength and joy, it is also at work in the heart and mind of the one who makes it his delight. We must keep reading and keep studying! Let the words of God come off the pages. They will do a work within our lives and church that will produce fruit unto God for His Glory!
We also have a tendency to be lax in our fellowship with other believers.
The writer to the Hebrews wrote, "And let us consider one another in order to stir up love and good works, not forsaking the assembling of ourselves together, as is the manner of some, but exhorting one another, and so much the more as you see the Day approaching" (Hebrews 10:24–25). When we are not spending the time with other believers, sharing in our common faith, helping each other with struggles, we will often find ourselves with those who would pull us away from righteousness, instead of helping us find and remain on its narrow, yet beautiful path.
Finally, how often do we humbly come with our burdens before the unchangeable, all loving God and Savior of our souls? All the time, I hope. We should come to worship Him often, from the muck and mire that is the guilt, regret and shame, which have been caused by our innumerable missteps that forever seem to encumber our thoughts. We must come with an unspoken pain and grief and desire for Him to lift these burdens from our weary shoulders. Peter said, "…Humble yourselves under the mighty hand of God, that He may exalt you in due time, casting all your care upon Him, for He cares for you" (1 Peter 5:6-7).
So let's take action today! Let us take all of our fears, failures, cares and concerns, and cast them down on the blood stained ground beneath the wondrous cross of Christ. Be set free! Jesus proclaimed, "Therefore if the Son makes you free, you shall be free indeed" (John 8:36). When we have been set free from our burdens, our revelation of God's grace becomes visible through our passionate praise and worship. Our passion for Him becomes gratifying and pleasing to God. Vibrant and rich praise is refreshing to the weary soul. We could all do with more of an unencumbered enthusiasm for making glad the heart of God. David wrote, "I will bless the LORD at all times; His praise shall continually be in my mouth" (Psalm 34:1). Maybe today you and I long to be refreshed in the Lord but cannot see from beneath the umbrella of burden we carry. Let it go! Look up, for your redemption is near.