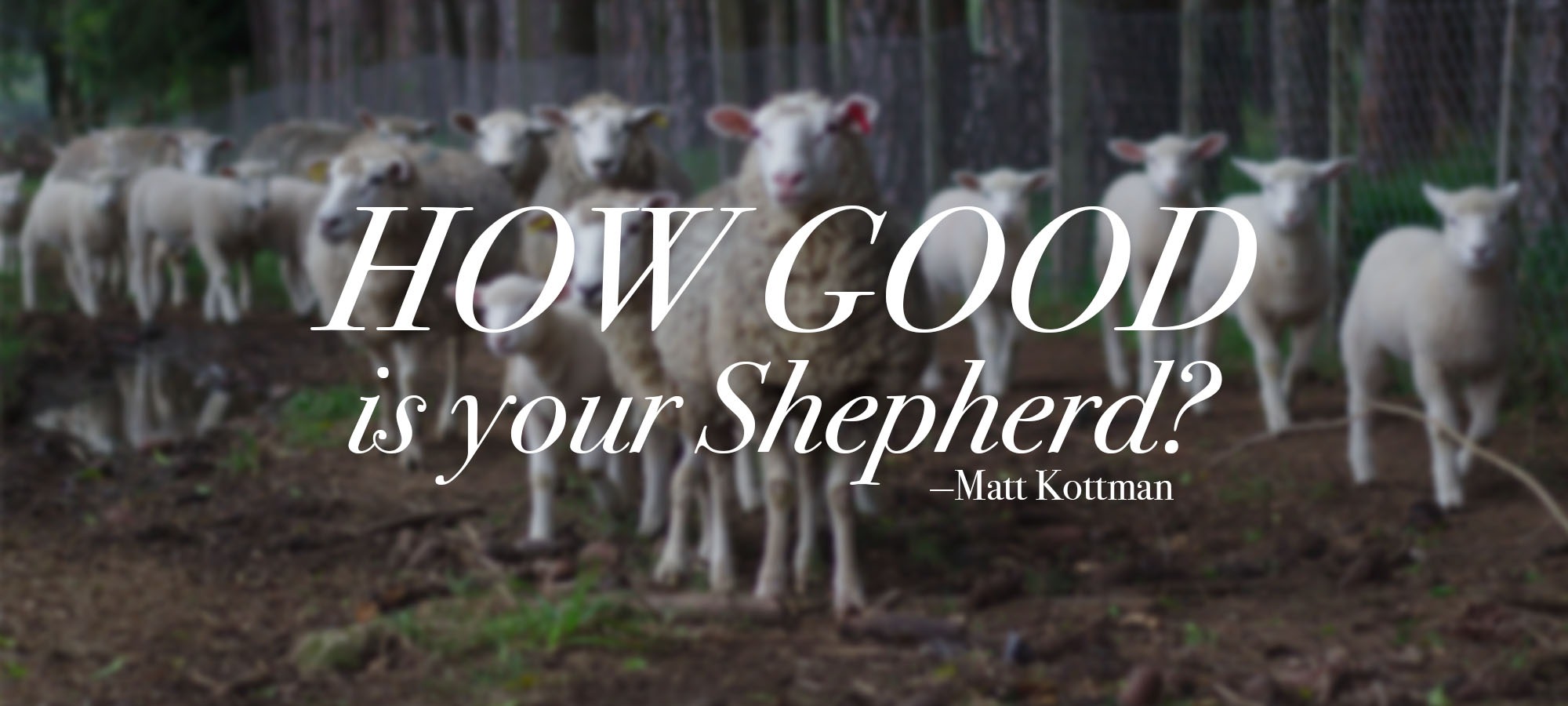 Psalm 23 is the most well-known Psalm in Scripture which begins, "The LORD is my shepherd; I shall not want." I meditate through the Psalms daily, and the other day, I paused on this opening line and asked myself this question:
Do I live as if I am in want or need of anything?
The truth is, oftentimes, I am in want. This is of no fault of the Shepherd but rather in my estimation of the Shepherd. If God is a Good Shepherd, why do I complain? Why do I contend with people? Why am I discontent? If I am honest with myself, often, I believe the opposite of what the Psalm is telling us. I think that the Lord is sometimes a Good Shepherd. That is why I sin. This is the reason that I turn to that which cannot satisfy. So, what would this Psalm look like if we turned it on its head?
Anti-Psalm 23
The Lord is not my shepherd; I shall lack.
He makes me lie down in barren places.
He leads me beside dry waterbeds.
He drains my soul.
He leads me in paths of unrighteousness for my name's sake
When I walk through the valley of the shadow of death, I fear evil, for you are not with me.
Your rod and staff bring me no comfort.
You leave me in the presence of my enemies hungry and distressed.
You withhold refreshment and leave my cup empty.
Surely harm and hardship shall follow me all the days of my life,
And I shall not dwell in the house of the Lord ever.
Such a Psalm would never bring comfort. It would induce want rather than soothe it. But this Psalm is true.
The Lord is a Good Shepherd.
In fact, He is the only Shepherd who experienced this world as a Sheep. A Sheep that was not spared the harshest punishment that this world could mete out. Like a lamb to the slaughter, He did not enter a valley of death's shadows, but death itself. He did this to redeem us and love us. Romans 8:32 asks us, "If God did not spare his own Son but delivered him up for us all, how will he not with him graciously give us all things?"
Indeed, He is the Greatest Shepherd. Even when my life feels hard and it appears that God has lost track of me, the Good Shepherd knows my needs and soothes my wants with His own care and lovingkindness.