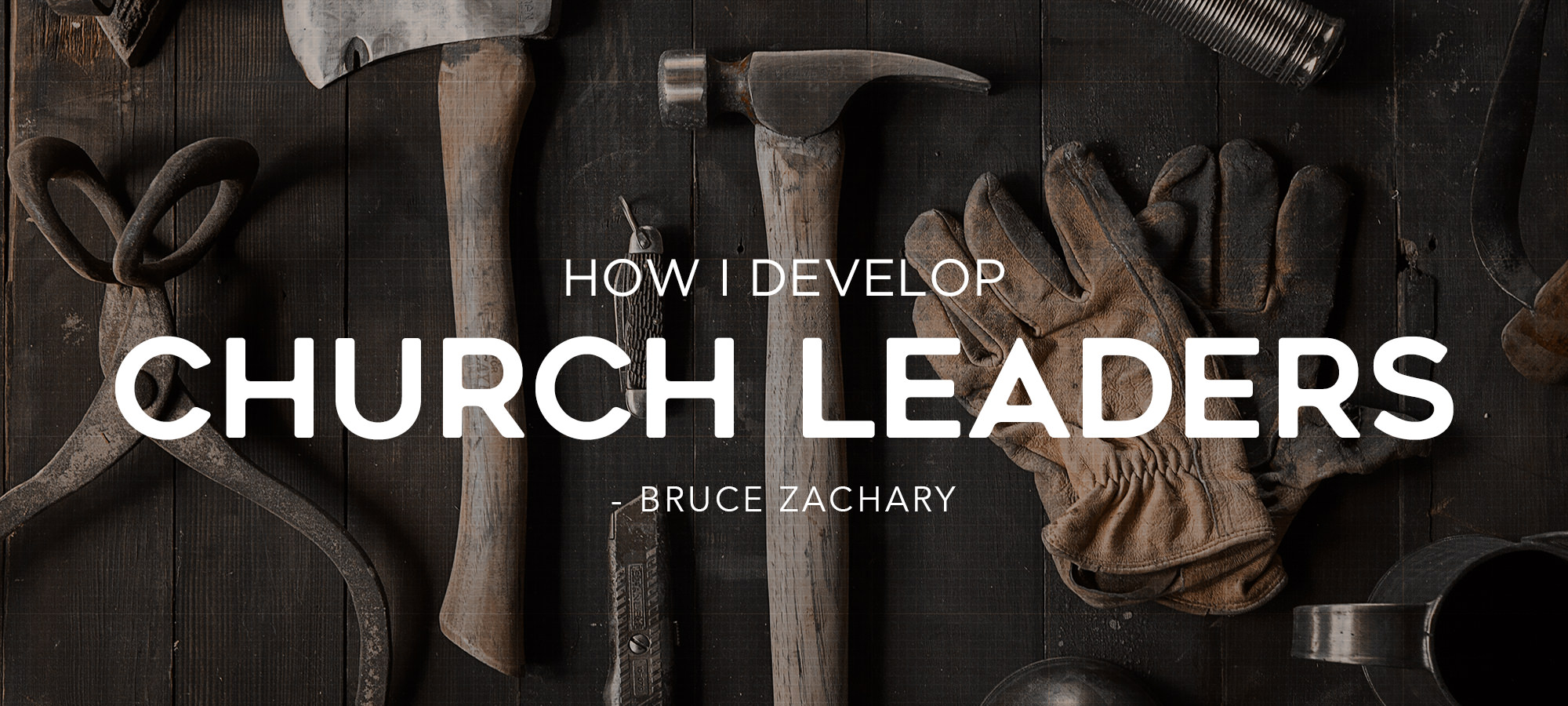 "I'm going to use all my tools, my God-given ability, and make the best life I can with it." – LeBron James
A tool to change the world for Jesus: I have a neighbor who's a tool guy. He has a pegboard on the wall of his garage with an outline of his tools, and all the cool tools are in the right place. I must confess, since I don't know how to use power tools very well, many of his tools scare me (alas, there hasn't been a Jewish carpenter for nearly 2,000 years). As I contemplate my neighbor's impressive collection of tools, I can't help but think of Jesus' carpentry (or stonemason) tools. They were likely simple, effective, and approachable to a less sophisticated user. What we need is a simple and effective tool to reach the lost, make disciples and develop leaders in the local church. I find the idea of identifying or helping to develop a tool to change the world for Jesus to be inspiring, and I hope that you do too.
The problem: I ask church leaders, "What percentage of people with the title "leader" associated with their role in a local church, or para-church ministry, would you estimate actually engage the lost with the gospel, make disciples, and develop leaders?" These appear to be threshold functions of leaders in the church [Matt. 28:18-20]. The results are, to say the least, discouraging. After speaking with almost 100 pastors and/or network, denomination, or association leaders, the anecdotal evidence generally hovers in the 2-10% range. The highest and most optimistic appraisal was 20%. I appreciate that there is an abundance of well-reasoned, biblical, and extremely practical books and other resources devoted to leadership development. Most astute Christian leaders have libraries overflowing with these resources and have encouraged their leadership teams to digest and apply these resources [tools] in their ministries. Yet, the anecdotal assessment seems to reveal that the present models have not been as effective as we had hoped.
My research on leadership development in the church caused me to develop a few theories or presumptions:
The large church bias: There are certainly many churches that have developed an effective leadership model using many of the aforementioned resources [e.g. Leadership Networks' Top 50 leadership books]. These tend to be larger churches. And in those cultures, the level of sophistication of the top-tier and next-tier users of the tools are likely substantially higher than in smaller churches. Accordingly, the existing tools are excellent, but the level of craftsmanship needed to work with the tools makes it appear to be unusable to the great majority of leaders and prospective leaders in the 85% or more of churches that need them.
The complexity bias: The existing tools are intended to be user-friendly and simple to use. But because the concept of creating a leadership culture is amazingly complex, the resources seem too complex for many end users. The people who produce the tools are very sophisticated and have great expertise on the subject. In this dynamic, the experts not only produce tools that seem too complex to users, but may have an unrealized bias against producing a radically simple tool.
The simplicity bias: I speculate that if a tool is simple enough to be reduced to a one-page [double-sided] form with a similar one-page instruction form, that it is more attractive to the great majority of users in the church.
The "there is no perfect tool" bias: In essence, there is no perfect tool that will be readily acceptable in all church cultures and will solve the leadership development problem. But, similarly, I know there is no perfect tool to eliminate poverty because Jesus unfortunately assured we would have the poor with us until His return. Yet, if called to the mission of alleviating poverty, I would continue to strive to develop a tool for that purpose with the broadest application possible.
The quest for an ideal leadership development tool
I'm seeking to create or identify a tool to assist kingdom leaders to more effectively reach the lost, make disciples, and develop leaders. The tool should be transferable in the sense that it can be effective in a church of 50,100, 250, 500, 1,000 or 1,000s; and transferable across cultures so that it can be applied in Southern California, Mexico, East Africa or the Philippines. Furthermore, the tool would need to be readily used by Millennials and Boomers alike since they are likely in need to share the tool. And the tool should be easily adapted to a formal or informal culture. Finally, I would hope that the tool would then be made available to users at no cost [i.e., no proprietary interest asserted].
I'm seeking to gather with some leaders who are interested in attempting to develop a simple tool or help identify an existing resource to encourage reaching the lost, making disciples, and leadership development.
My present plan is to develop a group (cohort) of up to twelve leaders who are effective leaders at churches of varying sizes, and in various areas of the world. I'd like to include some Millennials and some Boomers, and some churches that are under three-years old, as well as established ones. My hope is to develop a simple tool in collaboration and then begin some beta testing through the churches comprising the cohort and others. Lord willing, a complex problem can be reduced with a simple tool. Ideally we can create an effective tool and begin to test it in less than a year. I expect the unintended consequences will be less than catastrophic and the tool can be revised as needed.
If you, or others that you know, are interested in being part of the conversation or collaborating, your input is welcome. Comments below are always appreciated in creating healthy and provocative dialogue. And please feel free to write to me directly at bruce@velochurchleaders.org.