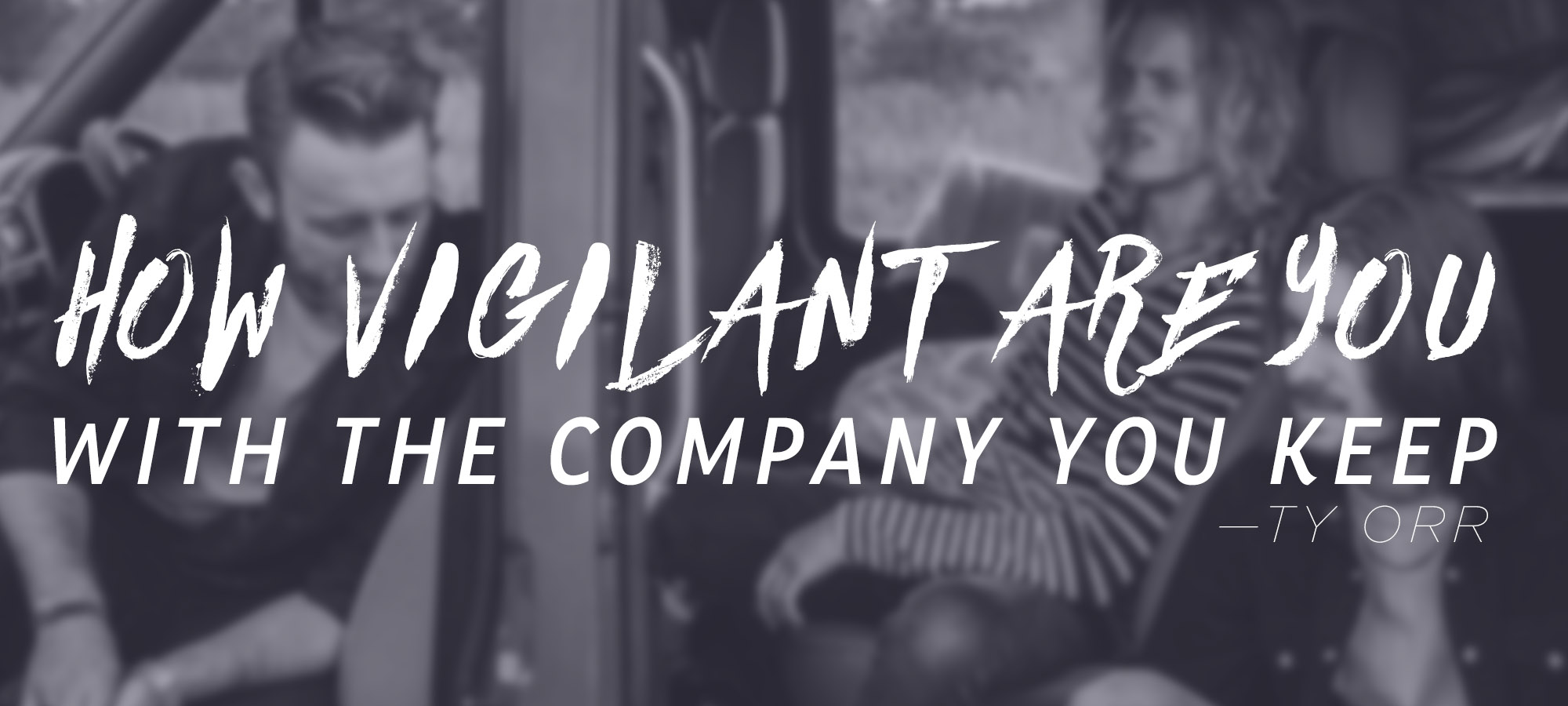 There comes a point in time for every one of us where we need to make the painful choice to separate ourselves from hurtful people. You would think that it was easy because they are causing us pain and discomfort. Yet, it never is. Why? Often these are some of the closest friends, classmates, confidants and sometimes, even family. We do see clearly and know they are going in a direction with their time, energy and attitude that is not in line with our personal relationship with Jesus Christ. We think we can handle it, but we suffer after we are led off course by the pervasive winds of influence, which come into our lives through these individuals.
Paul wrote to the church in Corinth, "Do not be deceived: 'Evil company corrupts good habits.' Awake to righteousness, and do not sin; for some do not have the knowledge of God. I speak this to your shame" (1 Corinthians 15:33-34). He is, by the way, telling them something they should already know if they would simply apply some common sense.
If those people with whom you are hanging around are causing damage in your life, stop it!
It is shameful to keep any relationship with anyone or any group who has a greater influence on them than the Lord God of heaven. That should wake us all up from our placid view on relationships, like swimming with a plugged-in toaster.
King Solomon was clear when he wrote,"My son, if sinners entice you, do not consent. if they say,' Come with us, let us lie in wait to shed blood; let us lurk secretly for the innocent without cause; Let us swallow them alive like Sheol, and whole, like those who go down to the Pit; We shall find all kinds of precious possessions, we shall fill our houses with spoil; Cast in your lot among us, let us all have one purse'— My son, do not walk in the way with them, keep your foot from their path; For their feet run to evil, and they make haste to shed blood" (Proverbs 1:10–16).
Yes, we are to be winning lost souls for the Kingdom of God without doubt. So locking ourselves in our self-righteous ivory towers is not the answer we are looking for.
We must remember, however, we are engaged in a daily conflict with the kingdom of darkness, so moment-by-moment, vigilance is required in our relationship choices.
We need to be mindful that the company we keep, whether it be the unsaved, or worse, the unsaved who think they are saved are, with or without their knowledge of willful participation, being used to draw the world and everyone in it into the ranks of the camp of the enemy. Paul also wrote to the church in Corinth, "But now I have written to you not to keep company with anyone named a brother, who is sexually immoral, or covetous, or an idolater, or a reviler, or a drunkard, or an extortioner—not even to eat with such a person. For what have I to do with judging those also who are outside? Do you not judge those who are inside? But those who are outside God judges. Therefore' put away from yourselves the evil person'" (1 Corinthians 5:11-13).
It can be difficult for many of us to make the hard choices in the relationships we keep, and in which we invest, because it involves friends and family, and we often have a deep sense of love for them. God's Word, however, is quite clear: Things are either right or wrong, and it does not matter whether or not they are a close, personal friend or family member. Consider those relationships as you read the following verses from the book of proverbs:
"He who goes about as a talebearer reveals secrets; therefore do not associate with one who flatters with his lips" (Proverbs 20:19).
"Make no friendship with an angry man, and with a furious man do not go, lest you learn his ways and set a snare for your soul" (Proverbs 22:24-25).
"A scoffer seeks wisdom and does not find it, but knowledge is easy to him who understands. Go from the presence of a foolish man, when you do not perceive in him the lips of knowledge" (Proverbs 14:6-7).
These verses are clear and straightforward, and I am sure you have a name in mind, as do I.
Why do we need to do this?
Think about it like this, we are to always be casting the net of the gospel out, far and wide, as fishers of men in hopes of saving some. But if we, through our relationships with corrupt company, engage in ungodly behavior that's played out before an audience or done in the dark privately, our net, the message of the gospel, becomes entangled with transgressions and torn apart by our poor witness and inconsistent testimony. And it becomes useless in our hands. So family, we must beware of pernicious company.