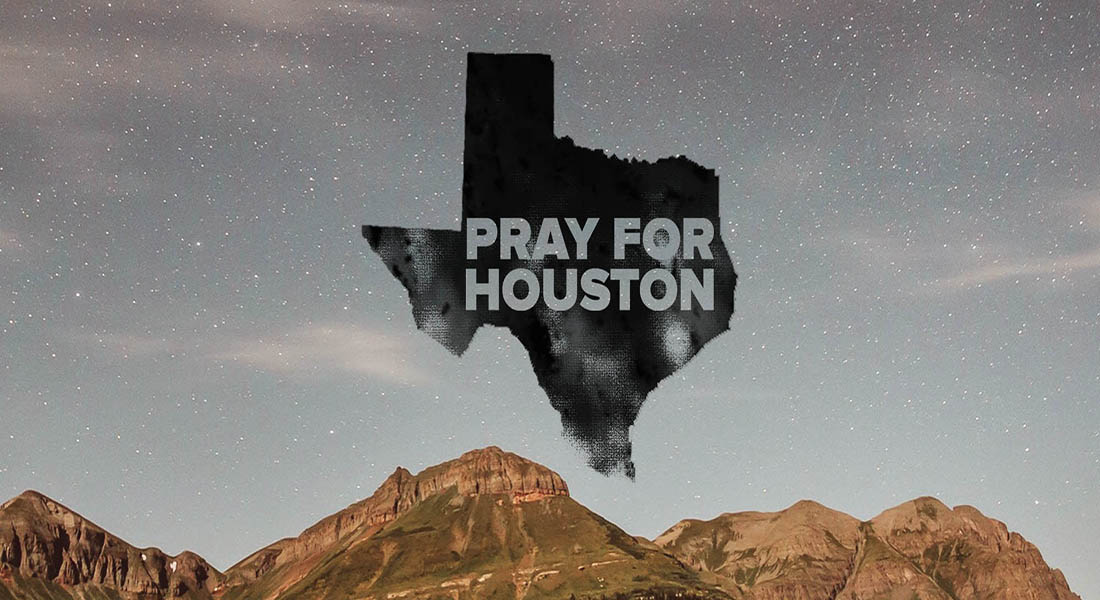 Our prayers continue for those affected by Hurricane Harvey. Calvary Houston has provided information to pray, help and support:
"As you all know, Texas has been hit hard by one of the worst storms seen in this area for decades. Hurricane Harvey made landfall has a category 4 hurricane, devastating Port Aransas, Rockport, Corpus Christi, Houston and many other places.
The damage is unimaginable. Thousands have lost their homes and have been displaced to local shelters. We will be dealing with the damage this storm has caused for a long time to come.
Many have asked, "How can I help?" Your support is so desperately needed. You can help in THREE WAYS:
1. PRAY – Please pray for those significantly impacted by this natural disaster. Your prayers mean so much to the families affected.
2. DONATE – If you would like to donate, Calvary Houston has setup a disaster relief fund for you to do just that. Click on one of the DONATE buttons below. Select "Disaster Relief" as your giving category. If you would like to send a check, make it payable to "Calvary Houston" and add "Disaster Relief" in the memo field. Mail the check to:
Calvary Houston
Disaster Relief
3700 E. FM 528 Rd.
Friendswood, TX 77546
3. VOLUNTEER – If you would like to volunteer, please click on the on the VOLUNTEER button below and complete the form. A Calvary Houston staff member will contact you as soon as possible.
Thank you so much for your prayer and support."
As we continue to pray for those affected by Hurricane Harvey in Texas and the surrounding region, there is an opportunity to donate and/or volunteer in the relief process.