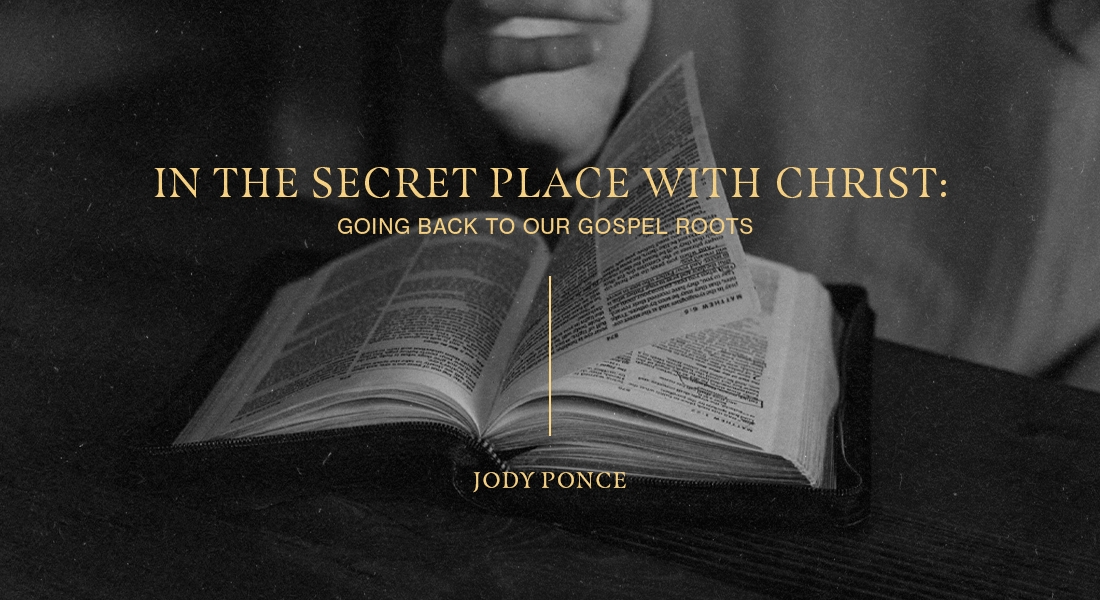 What a year it's been! 2020 has felt to me as if the whole world has been shaken – a global pandemic, lockdowns and restrictions, death and tragedy, political polarization, economic catastrophes, riots and fires and pain. As I said, what a year!
Where is God in all of this you might ask? He is working his eternal plan (Romans 8:28)!
It is interesting that even as we observe the world being shaken, we can also see that the church itself has been shaken. Normal church practice has been stripped away by the restrictions and lockdowns implemented across the globe.
Gathering together was banned, music was banned, congregational singing was banned, time restrictions were placed on services, hospitality was banned, and even hugs were forbidden. The apparatus of the church in many ways was stripped away. Hebrews 12:27 says, "'Yet once more,' indicates the removal of things that are shaken—that is, things that have been made—in order that the things that cannot be shaken may remain." What is left for us Christians when all of this is removed?
For some in the church, nothing remained, and their faith failed; the apparatus of the church was where their faith was placed. And when it was removed, there was no foundation to stand on, no Christ to stand on. The shaking of the church has been intense and painful, but what remains?
What remains in the heart of every Christian is their personal relationship with Jesus.
A phrase that has been used so often that it has lost much of its meaning. A personal relationship with Jesus. Jesus has often been drowned out of our lives by the busyness of ministry, church life, community and perfect worship music. Are these things bad? Of course not, they are wonderful! But if they are all you have, what are you left with when they are removed? Nothing.
The "nothing" of people's relationship with God is being exposed. God is always working – we know that (Romans 8:28). God is working in every situation; he is working even now in this global pandemic. In this time of "crisis" for the church in this "great falling away." God is working and weaving his good plan, just as he has from the start. Where is your faith? Now is the time to look to God's new beginning, for his rebirth of the church, with those who remain. "As you know, we count as blessed those who have persevered. You have heard of Job's perseverance and have seen what the Lord finally brought about. The Lord is full of compassion and mercy" (James 5:11).
We have had a dependency on the apparatus of the church that has distracted us for our need to come to God, on our own in the secret place. To know his presence in the quiet of our room. To come before him, to pray for guidance, renewal; to come to him in confession and repentance, and to lay our lives daily before him; to know his touch, to feel the presence and power of the Holy Spirit in our time alone with God. Without that, what do we have? Hip churches, wonderful music, coffee community – but with an empty place at the centre where Jesus should be enthroned. Jesus said, "Abide in Me, and I in you. As the branch cannot bear fruit of itself, unless it abides in the vine, neither can you, unless you abide in Me" (John 15:4). It is time to abide again with Christ, for him to be our life blood and our source.
Can we worship without music? Yes! Can the Holy Spirit move even if church looks a bit different? Yes! He moved in power in an upper room when the "church," the 12 disciples, were scared and in hiding. Now is the time to see the spirit move in a way that we have never seen before! Don't despair – look forward in faith to the new thing God is doing in the world!
I am so excited to be a Christian in this season, because the Lord is doing a new thing! This is not a season of defeat; it is an integral part of God's great plan of salvation! This is not based on a shallow faith defined by distraction, but on a deep and personal faith, where Jesus is king and our lives are fully his.
What will our new normal be?
It will begin in the secret place with Jesus. Followers of Christ who have a deep abiding faith – who's trust is in God – in his sovereignty over all the chaos and in his continuing plan for the world- those followers will stand, even though shaken, they will see the renewal of God's church and his work internationally.
As we come back to gather together again, we are not re-starting church, instead, we are starting anew. The power to stand comes through a posture of kneeling in prayer (kneeling is not banned!). The rebirth of the church will be birthed out of a place of prayer and repentance.
Let's be a part of God's coming plan. Now is the time for us to go to God in prayer, to ask him to forgive us for building our faith on things other than him – even good things. Things can be stripped away- as we have seen this year – but our relationship with Christ is eternal. He is the rock on which we build our faith, our lives and the church!
This year the anxiety level of the global community has gone through the roof. For the first time, some secular people are thinking about the big questions of life; they realise they are facing the void alone, and they are terrified. They want an answer to their pain, confusion and fear. The Gospel is that answer, and we will see the gospel go out in power again. The "West" is the great new mission field.
The "West" has forgotten the Gospel, and we are who God is calling to tell it once again. Now is the time.
God told Esther she was made "for such a time as this" (Esther 4:14) – if you are still standing in Christ, then he is going to use you in this time. Come to him even now as you read this article; kneel down before him and offer him your life once more. Then come to prayer and hammer heaven with your requests to see God's renewal in your communities and internationally. It might feel like the tide is going out on Christianity – but just as one wave rolls out, a new one is rolling in!
Together, in prayer, in the secret place with Christ, in our personal relationship with Jesus, we will see his church be renewed.
"On Christ the solid rock we stand, all other ground is sinking sand, all other ground is sinking sand!"