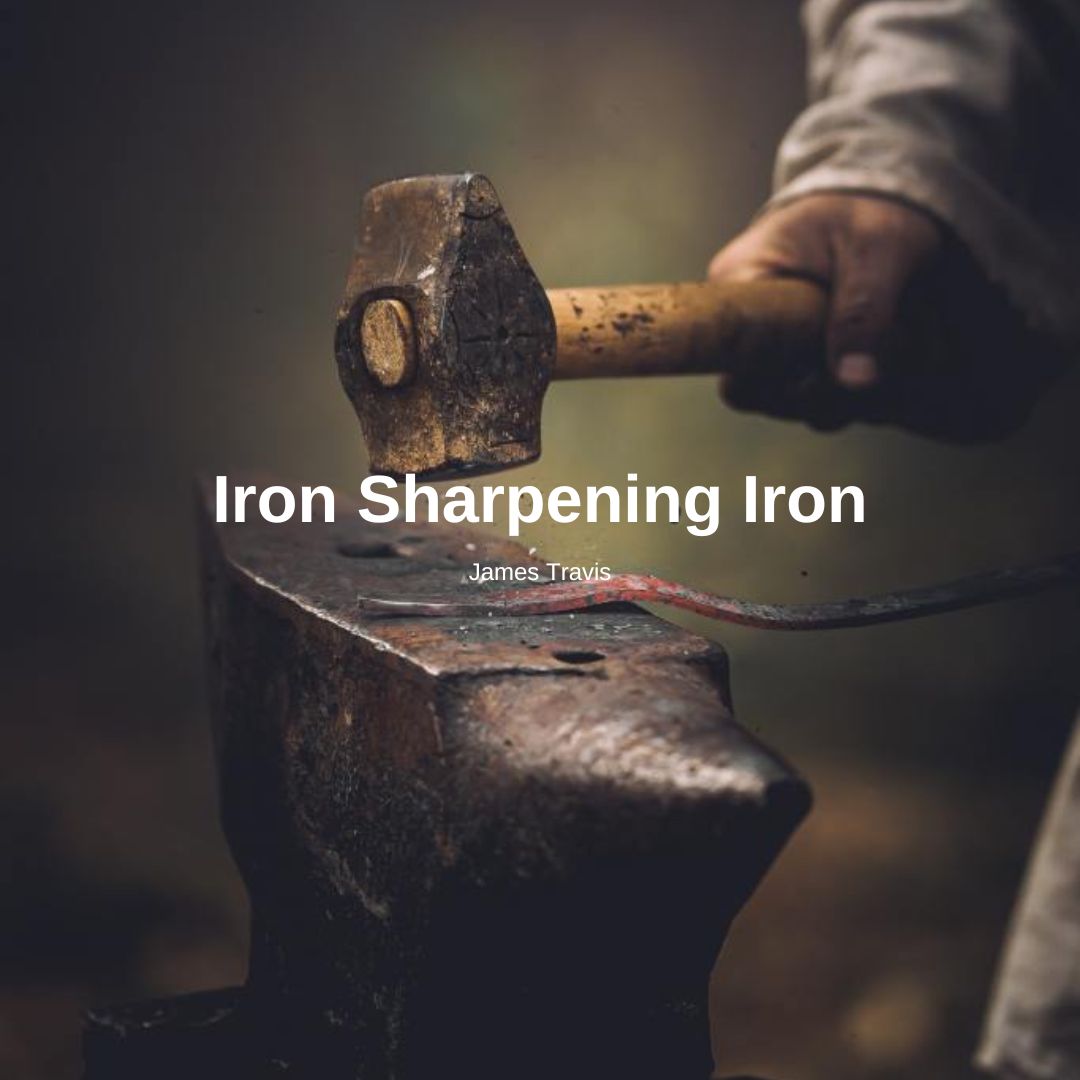 One often-quoted Bible verse that speaks of the benefit of living in community with other believers comes from Proverbs:
"As iron sharpens iron, so a person sharpens his friend."
– (Proverbs 27.17, NET)
Yes, the benefits of living in close community with other Christians are vast and varied—but, how does Proverbs 27.17 practically play out?
How do we go about sharpening one another as iron sharpens iron?
After ten years of living in an international church community, I've seen plenty of people come and go, and I've seen plenty of iron sharpening methods. I'm convinced that some interpret Proverbs 27.17 as saying,
"As one smooth piece of sandpaper gently rubs on wood, ever so delicately removing surface specks,
so a person sharpens his friend."
or,
"As soft clothes gently bump in a dryer,
so a person sharpens his friend."
Have you ever seen the process of iron sharpening iron?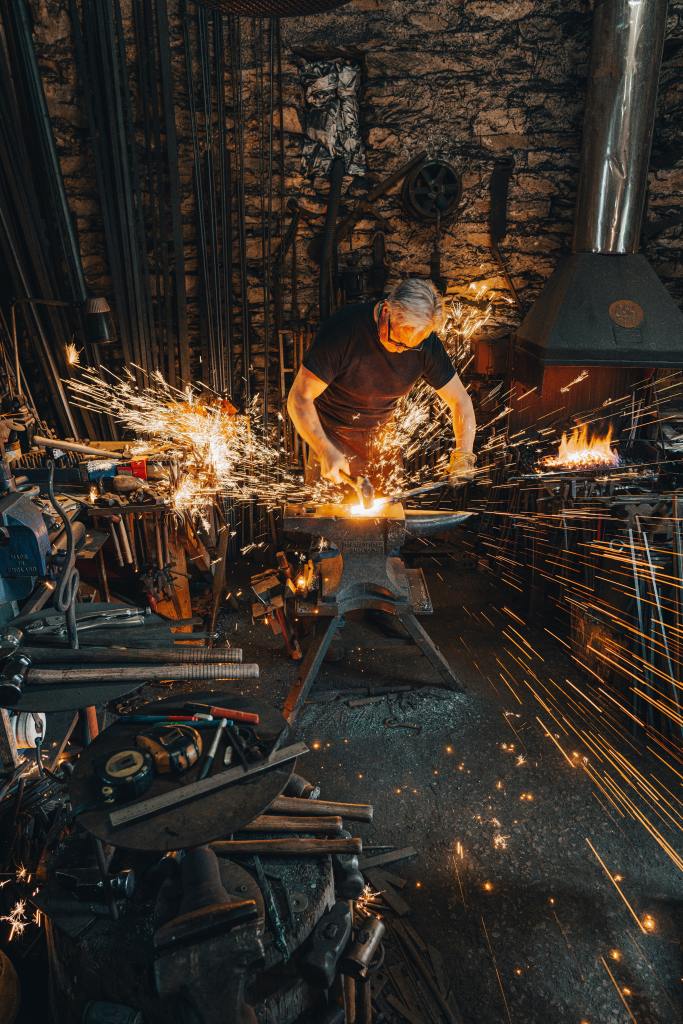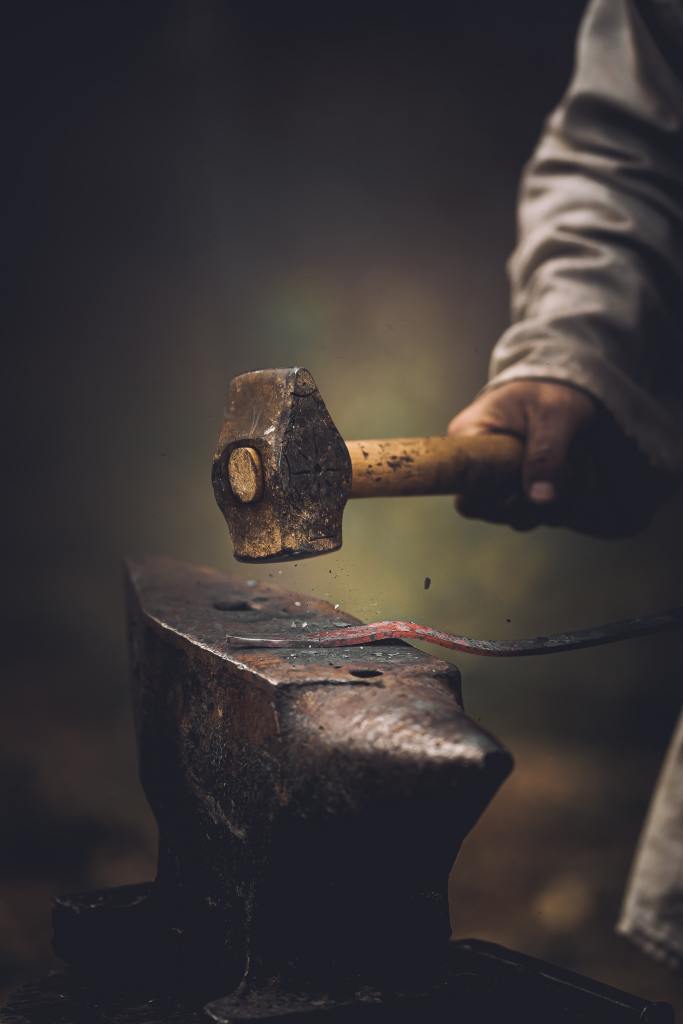 There is tension, there is friction, and there is intentionality.
There's discomfort, there's effort, and there's hard work.
Now, please don't get me wrong: iron sharpening is not about starting conflict in order to, you know, really sharpen one another. Intentionally sought-out conflict rarely (if ever) works out well. But, within our believing and intentional friendships—when we have established that both sides want to pursue growth and sanctification, and that both sides know that the context is one of mutual care and familial love—the frictional fellowship of iron sharpening has a thoroughly biblical place.
I know in my own life and my own walk with the Lord, I have always appreciated those with whom I have this kind of relationship (and there does need to be a solid relationship before this kind of Scriptural iron sharpening can take place). Someone who can either put an arm around your shoulder or grab you by the (proverbial) scruff of the neck and tell you some truth in love, in your best interests, is a friend indeed (Proverbs 27.6a).
Why do we need this kind of true iron sharpening in our life?
Wouldn't it be easier to just exist in one another's company in a perpetual state of piety?
Well, as Paul writes to the Ephesians, we need to practice the truth in love so that we will
"…in all things grow up into Christ, who is the head."
– (Ephesians 4.15, NET)
Any kind of growth or self-improvement is rarely enjoyable. Think:
Gaining fitness takes dedication and discipline.
Learning a new language takes perseverance and practice.
Mastering a new skill takes focus and form.
Sanctification, the daily life of the disciple who wants to become more like Jesus, takes all that and more.
One wonderful tool in our arsenal is the other believers in our lives. We cultivate relationships with them wherein we can feel tension and heat, where what needs to leave our lives can be removed, where friendly friction is welcomed, and ultimately where we can grow in our knowledge and love of the Lord Jesus. A Word-wielding brother or sister in your life who wants to help you live out the truths of Scripture is worth their weight in gold. Treasure them.
If you don't have relationships like that I hope that you will actively seek them out, to the glory of God and for your own good.