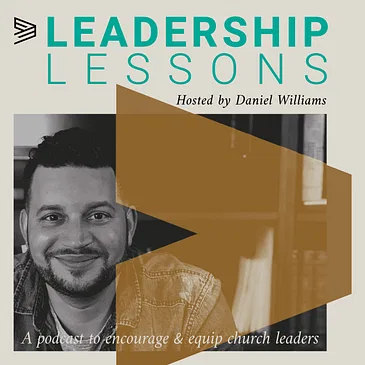 CGN Media Welcome a new Podcast!
EELeaders is a ministry led by Daniel Williams, lead pastor at Redemption Church Delray Beach.
The heart and vision is to ENCOURAGE & EQUIP Church leaders. The EEleaders website serves primarily as an online resource providing audio and video interviews and ministry advice from various pastors and Christian leaders throughout the world.
EEleaders also features a blog providing weekly posts on scripture, leadership, and recommended books and resources. We pray that these resources are a blessing to you.
A Word from Daniel, The Host:
"My heart to encourage and equip church leaders has come through my own personal journey as a follower of Jesus. I grew up the son of a Calvary Chapel pastor in Tacoma, Washington, met and married my wife, Laura, just out of high school, and we have been serving in ministry together for the past 20 years. I have served as a youth pastor, worship leader, church planter, lead pastor, dad, husband…you name it! And what I have learned is that I always have a lot to learn.
My desire is to learn from other men and women who have walked the road I am walking and have grown in their own experience and wisdom in leadership. Serving as a leader is a unique and important role, and we can ALL benefit from the wisdom of experience from other faithful followers of Jesus.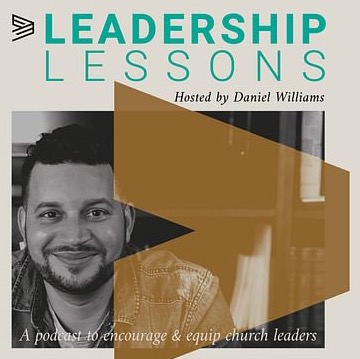 The Leadership Lessons Podcast is a resource where I have collected, compiled, and created content for other church leaders to have readily available for their own growth and encouragement in their ministries. There is so much content out there, and it is helpful to provide a place where it is organized and made accessible for people to watch, listen, and apply.
The EELeaders website (EELeaders.com) is a free resource for anyone and everyone!
It includes all sorts of resources including the Leadership Lessons Podcast where I interview leaders from all areas of ministry and we discuss the things they have learned and want to pass on to others. I also just allow church leaders to share openly about the things God has taught them through different video segments.
I started the Leadership Lessons Podcast initially because I found myself connected with many experienced leaders in the church who had learned from their own experience and had wisdom to pass along to other leaders.
I found myself wanting to see what I could learn myself, and this led to the creation of the Leadership Lessons Podcast where other leaders can learn as well.
I love asking what advice and lessons people have for others serving in ministry. And I have seen God use this podcast to encourage and equip church leaders that I know personally and many who I have never met. This is a huge answer to my prayers.
EELeaders also now offers a Patreon membership where patrons can receive additional content, coaching, and be a part of a community of other Christian leaders.
My heart remains to help others grow in their leadership and to faithfully live out the calling God has on their lives.
If EELeaders and the Leadership Lessons Podcast can help you with that, I will be deeply grateful."