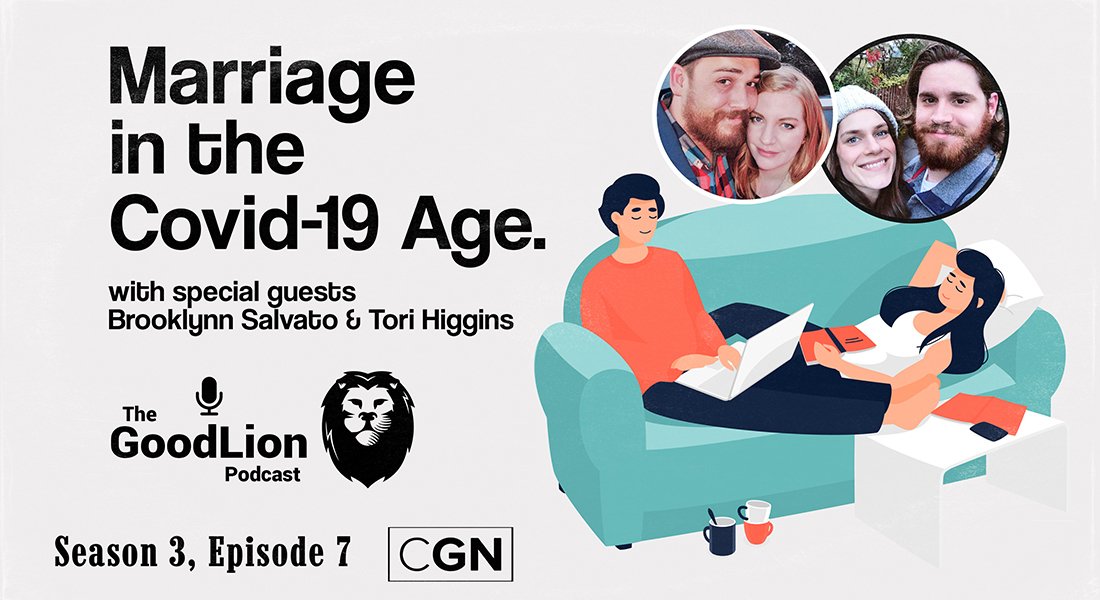 Wives of the hosts Brooklynn Salvato and Tori Higgins join Brian and Aaron for a very special episode. We talk about what marriage is like in this crazy cultural moment, discuss how some countries like China are reporting spikes in divorce rates due to quarantine life, and we try to lay out some key ways you can keep your marriage healthy through this crisis.
We had so much fun having the girls on the show, we may need to make this a recurring thing…
––
The GoodLion podcast is a show by Aaron Salvato and Brian Higgins, the founders of CGN's GoodLion Podcast Network. Each episode, their goal is to ask hard questions, push past easy answers and always look to Jesus, the God who is not safe but is very good.