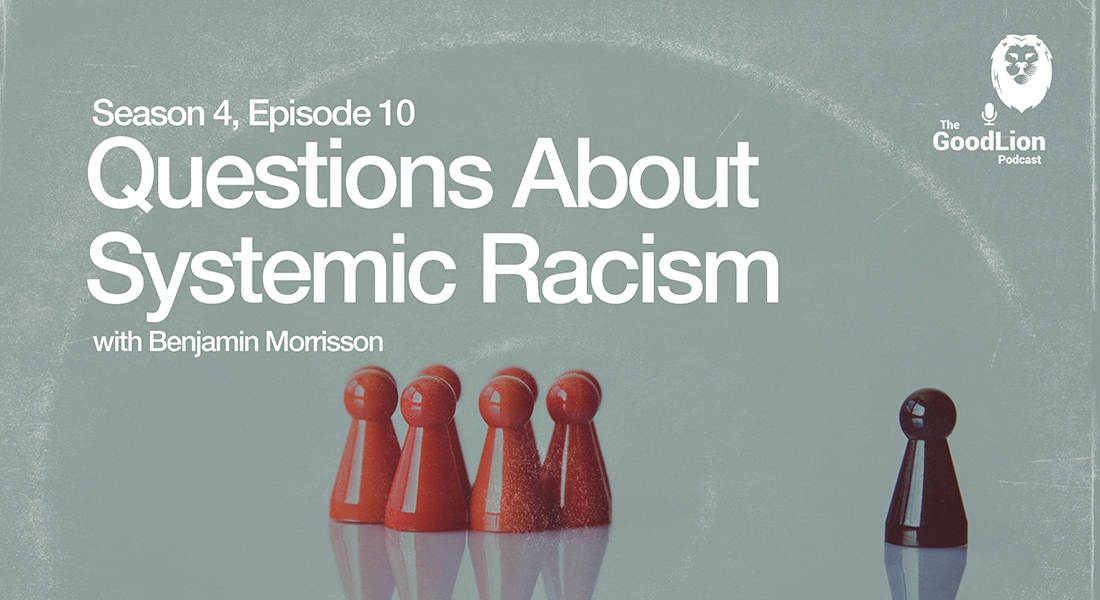 On this week's episode, Aaron sits down with Pastor Benjamin Morrison to discuss two articles he wrote for CalvaryChapel.com about the issue of systemic racism. The articles received some pushback due to the tense feelings many people have in this moment around the topic, and so Aaron and Ben take time to flesh out a lot of the common concerns and issues that revolve around the term. It's a lengthy yet interesting discussion that gets to the heart of the issue and how Christians can think critically about it.
––––
Benjamin Morrison is the planter and lead pastor of Calvary Chapel Svitlovodsk, Ukraine. He is also the Coordinator for City to City Ukraine and serves as Training Coordinator for City to City Europe.
You can read Ben's article's here:
––––
The GoodLion podcast is a show by Aaron Salvato and Brian Higgins, the founders of CGN's GoodLion Podcast Network. Each episode, their goal is to ask hard questions, push past easy answers and always look to Jesus, the God who is not safe but is very good. Visit GoodLion.io.