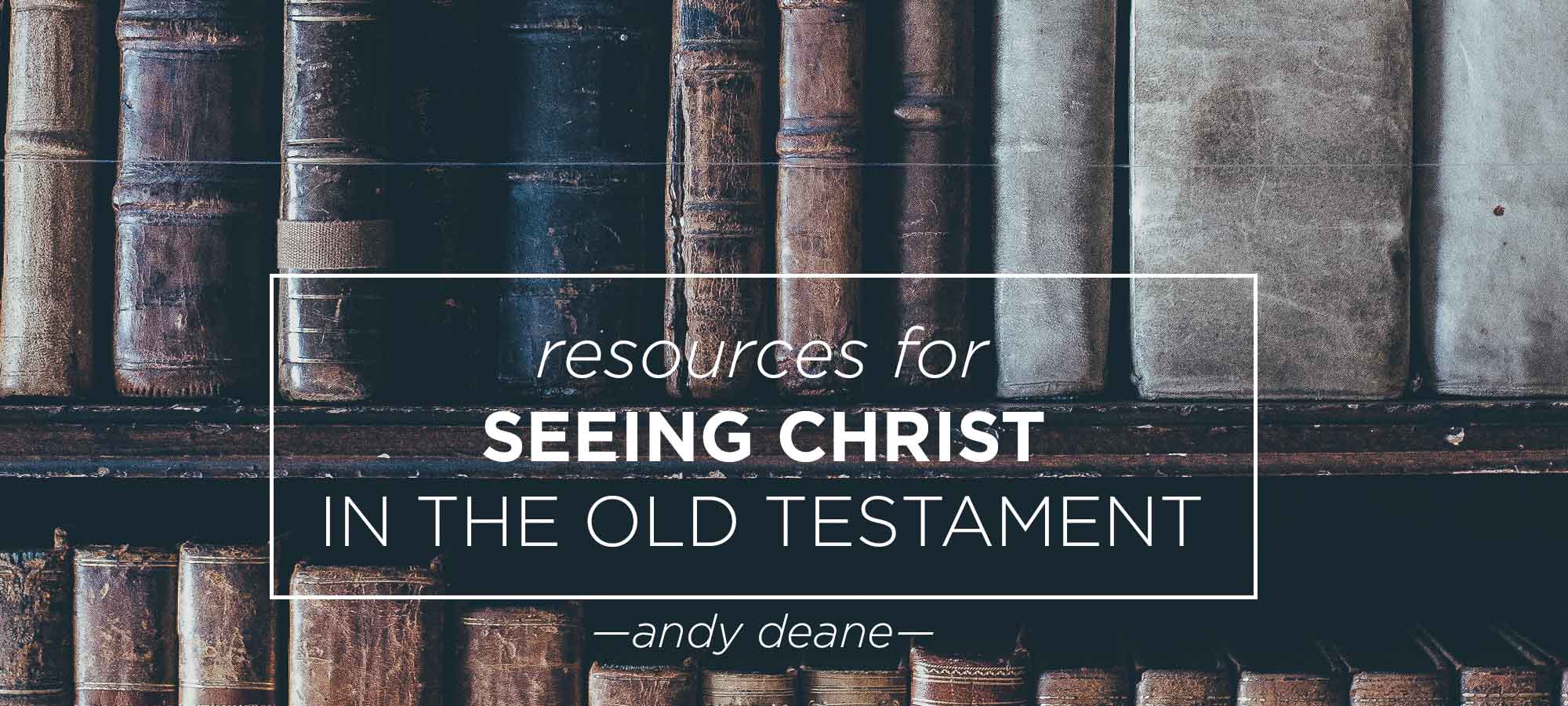 If you would like to grow more in your knowledge of seeing Christ in the Old Testament, the following resources may greatly benefit you. Included below is a link to the PDF sample, so you can easily preview each resource.
BIBLES:
The Gospel Transformation Study Bible (View Sample)
As the website describes, this Bible was created to, "…Help readers see Christ in all of Scripture, and grace for all of life." The study notes, also available separate from the translation digitally, are some of the best insights I've read for thinking about Christ in the Old Testament. Read the complete notes for the book of Ruth in the sample link above.
The Jesus Bible (View Sample)
The website explains that the notes for this Bible are designed to be, "…Profound yet accessible study features help you meet Jesus throughout Scripture. See him in every book so that you may know him more intimately, love him more passionately, and walk with him more faithfully."
Jesus Storybook Bible (View Sample)
This Bible is recommended for young children to get them thinking about Jesus in all of the Scriptures. I've personally had a few moments where I learned something powerful while reading this Bible to my children.
DEVOTIONAL:
One Year of Discovering Jesus in the Old Testament by Nancy Guthrie (View Sample)
This book shares a different passage each day with a brief Christ-centered commentary.
BOOK'S ON PREACHING:
Christ-Centered Preaching: Redeeming the Expository Sermon by Bryan Chapell (View Sample)
This book is a great work on how to preach the Word effectively, and it keeps the theme of Christ-focused sermons at the forefront. One reviewer said, "Preaching that conforms to the pattern set here will certainly be edifying."
Preaching Christ in All of Scripture by Edmund P. Clowney (View Sample)
Dr. Clowney provides full-length examples of sermons that are Christ-centered, so you'll see different ways to center your own sermons on Christ while teaching the Old Testament.
COMMENTARIES:
Christ-Centered Exposition Commentary Series by David Platt (View Sample)
If you're looking to incorporate Christ into your Bible study time, this commentary may be a great fit for you. It's devotional and pastoral and will open your eyes to seeing Jesus in Old Testament books.
Commentary on the New Testament Use of the Old Testament by D.A. Carson (View Sample)
This is a complete resource on understanding why and how New Testament authors quoted the Old Testament in their writings. As you study the New Testament writers in this light, you'll begin to see how the Old Testament is the foundation for New Testament understanding about Jesus.
SMALL GROUP STUDY:
Seeing Jesus in the Old Testament by Nancy Guthrie (View Sample)
This small group curriculum series has five separate books of 10 lessons each, all designed to help your group see Christ in the Old Testament. Look for the charts with Noah and the Ark in the example, and you'll see the blessing of this Bible study.
The Gospel Project (View Sample)
This curriculum is described as, "A chronological, Christ-centered Bible study for Kids, Students, and Adults that examines how all Scripture gives testimony to Jesus Christ." It's a three-year curriculum for church groups or personal study that can be adapted for different ages.
SEEING CHRIST IN THE OLD TESTAMENT SERIES:
If you'd like to read more about seeing Christ in the Old Testament, check out the other articles in this series:
1. "3 Benefits of Seeing Christ in the Old Testament"
2. "10 Simple Ways to See Christ in the Old Testament"
3. "The Best Verse About Jesus from Each Old Testament Book"