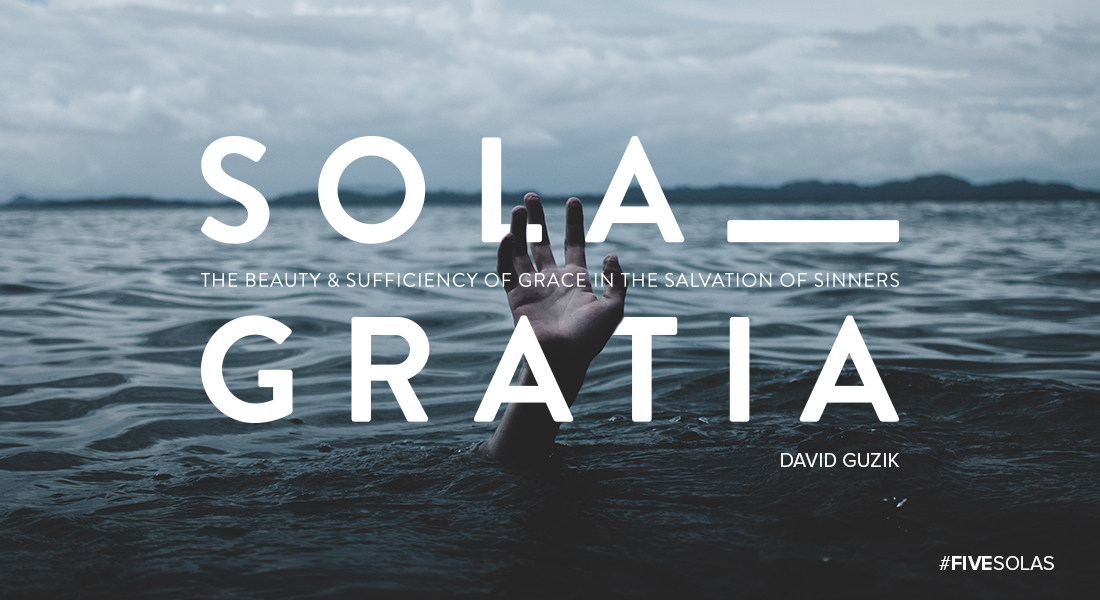 Soon it will be the 500th anniversary of when German pastor, monk and seminary professor, Martin Luther, published 95 objections to the church practice of selling reductions to the penalty of sin. Most historians use that event to mark the start of what we call the Protestant Reformation.
Martin Luther and his fellow reformers changed the European world and beyond, and their ideas are summarized in a series of statements called the five solas:
Sola Scriptura (Scripture Alone)
Sola Fide (Faith Alone)
Sola Gratia (Grace Alone)
Sola Christus (Christ Alone)
Sola Deo Gloria (Glory to God Alone)
Sola Scriptura and Sola Fide were discussed in two previous articles; here are some thoughts on the third statement, Sola Gratia – "grace alone."
By the inspiration of the Holy Spirit, the Apostle Paul wrote, "For by grace you have been saved through faith, and that not of yourselves; it is the gift of God, not of works, lest anyone should boast" (Ephesians 2:8-9). He also wrote this in Romans 4:16, "Therefore it is of faith that it might be according to grace, so that the promise might be sure."
Those two passages state something that is also clearly presented in several other New Testament writings:
God rescues us by His grace.
That isn't a controversial position among Christians from many traditions. Roman Catholic and Orthodox believers agree that God's grace is necessary for anyone to be accepted and right with Him.
The special contribution of Martin Luther and the other reformers was to emphasize that we are made right with God by grace alone – not by grace and faith, not by grace and good deeds, not by grace and a good heart, and not by grace and human initiative. Grace alone.
In Ephesians 2:8-9, notice that Paul didn't tell us that we are saved by faith, but we are saved by grace through faith. This is really an important distinction. The work of our salvation is accomplished by grace, and saving grace is received by our faith.
Grace alone puts us into a right relationship with God–faith simply receives it.
Grace alone puts us into a right relationship with God – faith simply receives it.
A common way of explaining grace is to say that it is God's unmerited favor. It's a pretty good, short description. Grace is God's in that it comes from Him as God the Father, God the Son, and God the Holy Spirit and is an expression of the love of the triune God. The God of the Bible is a God of grace.
Grace is unmerited in the sense that it is undeserved.
We don't do anything to deserve God's grace. He doesn't give it to us because we are wonderful, but because He is wonderful. It's not because of any good in the past, present or promised in the future.
Grace is favor because it tells us how God feels about those who receive His grace. He accepts them and approves of them; He sees them in a favorable light. They are the opposite of disgraced; they are graced.
One way we often misunderstand grace is we think of it as simply God's power or God's part of the work. To describe grace as simply the "God part" of our salvation doesn't come close to properly describing what a rich idea grace is in the New Testament. Understood biblically, grace is much more than God's part or His power.
It is His love, beauty and favor acting on behalf of His people.
The ancient word that we translate "grace" in our modern Bibles had the sense of something beautiful, something that brought happiness and satisfaction. It was used to describe undeserved kindness, acceptance and approval.
So, this grace that alone rescues us isn't like a decree from a throne; it's like the loving, approving, acceptance of a perfect father. Because it comes from God, it has the power and the authority of a decree from a throne, but it isn't cold or impersonal. It is the love of God in action on behalf of His people.
At the end of it all, the Christian can say: He rescued me. I didn't rescue myself, but a loving God, out of the riches of His grace, rescued me from sin, self, Satan and a surrounding world that are all destined for darkness. He rescued me, and He did it by grace alone.