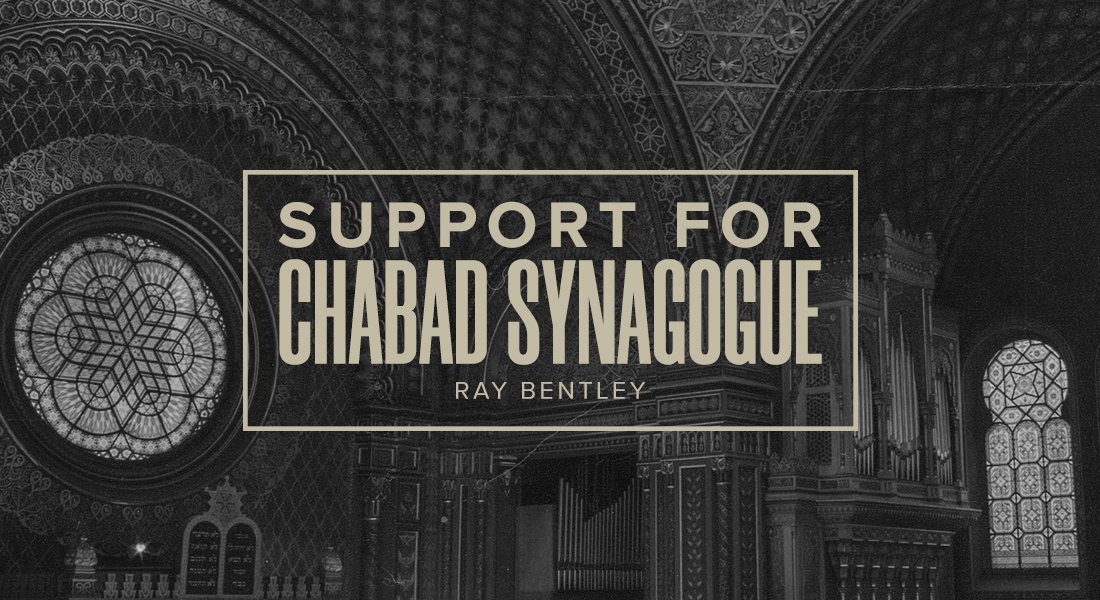 Saturday, April 27, a tragic shooting occurred at Chabad Synagogue in Poway, California, —just a few miles down the road from our church, Maranatha Chapel. One woman died, and three other people are wounded, including Rabbi Yisroel Goldstein, whose hand was torn by bullets. Worshipers were celebrating the last day of Passover.
Rabbi Goldstein is a friend of mine.
We met in the early 90s shortly after I had traveled to Israel. I brought home a bumper sticker that said, in Hebrew, "The Messiah Is Coming Soon!" and put it on my car. The Rabbi was driving behind me one day and saw it; he followed me and pulled into the parking lot of our church right behind me.
He got out of his car, walked over to meet me and introduced himself.
"Where did you get that bumper sticker?" he asked.
"Israel!" I answered.
"Why did you put it on your car? You are a Christian!?" he asked, assuming so since I had pulled into a church.
I told him, "Not only am I a Christian, I'm the pastor here." He broke out in a huge smile, and said, "Let's go to coffee and talk!", which, of course, we did. We have been friends ever since.
I shared my faith in Jesus as the Messiah, and that I believe He is coming back soon. He shared with me that while He doesn't believe in Jesus, He does believe the Messiah is coming soon. He said, "We will know who Messiah is then, for sure!"
That was the beginning of a long and wonderful friendship. His congregation holds an annual fundraiser called "The Friendship Circle," which goes toward helping disabled children in our community. Our church has helped support that cause for years.
Rabbi Goldstein is in stable condition after extensive hand surgery and has been released from the hospital.
I texted the Rabbi and received a text back, in which he said, "Ray, tell your congregation thank you for their love and prayers. It is a miracle by God's grace that I am alive."
He is grieving over the loss of a long time friend and pioneering member of Chabad of Poway, the woman who died from gunshot wounds. He is very concerned for her family, the other two wounded victims, as well as the trauma suffered by his congregation. But he vows to stay strong!
We are shocked and horrified by this act of anti-Semitism in our beautiful county of San Diego. Please continue to pray with us for the Rabbi as well as his family and congregation.
Love and blessings from Maranatha Chapel.