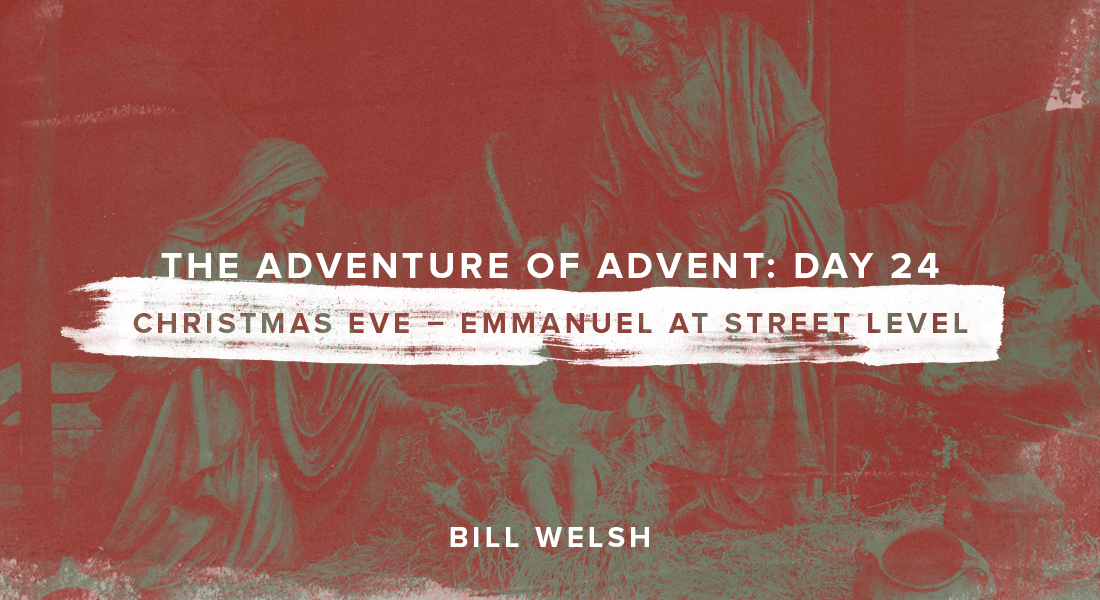 "And she brought forth her firstborn Son, and wrapped Him in swaddling clothes, and laid Him in a manger, because there was no room for then in the inn" (Luke 2:7).
I wrote a Christmas song years ago, imagining Joseph's perspective. I was at the start of a late night drive, listening to Christmas music in mid-December. Here's a couple verses of that song, "O Joseph."
An endless line of headlights on Interstate 5
300 miles before me on my midnight drive
And I can't help but think about those travelers long ago
Who made their way from Nazareth to Bethlehem of old
The road was choked with refugees, the weary and the worn
And the world was all in shambles in the year that He was born
Peace was just a memory, and hope had all but died
But He broke the darkness the moment that He cried
An honest, historical survey of what Mary & Joseph encountered as they traveled crowded roads with other displaced people would make it clear that indeed, the "world was all in shambles" in those days. This scene evokes empathy in us all.
Yet, as this chosen couple entered Bethlehem, where Joseph had family, no welcome mat was rolled out. No uncle or cousin opened their door. No VIP suite was prepared. No staff of medical professionals. Instead, we find "highly favored" Mary taking up temporary residence in an unfavorable shed, barn or cave. Then Mary said, "It's time, Joseph." The Savior of the world, THEIR Savior, was born in that crude environment.
But that was central to Jesus' mission. He needed to be deeply embedded as Emmanuel, "God with us," not basking in luxury at a safe distance, looking down from an ivory tower. He would start and stay at "street level" where we live. Brace yourself, Mary. The stage was finally set. The players were all in place. Gabriel, you can cue that heavenly choir.