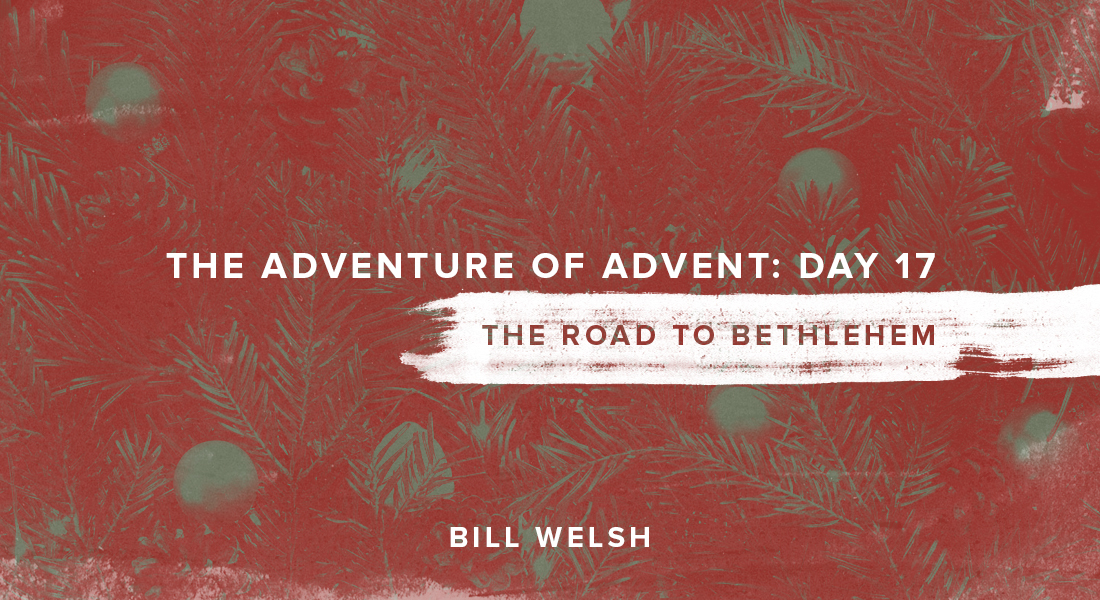 "All returned to their own ancestral towns to register for this census. And because Joseph was a descendant of King David, he had to go to Bethlehem in Judea, David's ancient home. He traveled there from the village of Nazareth in Galilee. He took with him Mary, his fiancée, who was now obviously pregnant" (Luke 2:3-5, NLT).
Jesus traveled many miles in 33.5 years. Most by foot. Yet on the first two long journeys, He did no walking. His mother did.
The first journey of 75+ miles when Mary hurried south to Elizabeth in the Judean hills, Jesus' presence would not have been noticeable. When she returned north to Nazareth, she would certainly have begun to feel the prenatal Messiah kicking. But on this 100-mile journey to Bethlehem, Mary was, as the New Living Translation says, "obviously pregnant."
Joseph was with her to help and comfort her, and though we fantasize about Mary riding on a gentle donkey, we have no mention of such an assist. Even if there was a beast for her to ride, this journey would've been rough by any measure. Roads all over Israel were filled with Jews being forced to move back to their ancestral home lands. Lodging was scarce and on a first-come-first-served basis.
But there was a promise calling them and comforting them. There was a presence protecting them and a faithful Father hovering over them as His Only Begotten Son was about to make His long-awaited appearance as Savior.
Their arrival in Bethlehem would mark the end of the pregnancy but the beginning of a longer and far more difficult journey with many more miles on the road to our Redemption as He came searching for us.